Egg, as an important source of protein, is a common food on our breakfast table. But same egg day after day can be boring. Here we list 6 Playful Egg Molds and Rings, which will give some fun shape to plain old eggs. Gun shape, flower shape, heart shape, let's make some eggs you cannot refuse!
1. Gun Egg Fryer [amazon]
With this Gun Egg Fryer, your eggs will finish up with a bang! Spruce up plain old eggs by pouring them into this bangin' gun mold to make a breakfast to die for. Constructed of stainless steel, this egg fryer mold will make you an egg that you can't refuse!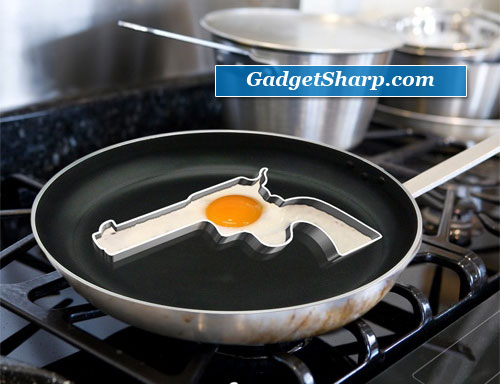 2.Kotobuki Plastic Egg Mold, Rabbit and Bear [amazon]
Set of 2 molds shape hard-boiled eggs into rabbit or bear faces
Easy-to-use mold works like magic on a just-cooked egg; put shelled egg in bottom, close, and put into cold water for 10 minutes
Measures 3 by 3 inches, just right for little hands; safe to use with temperatures between -4 and 248 degrees F
Make great stocking stuffers, birthday gifts for budding chefs, and presents to brighten any ordinary day
Needs hand washing for care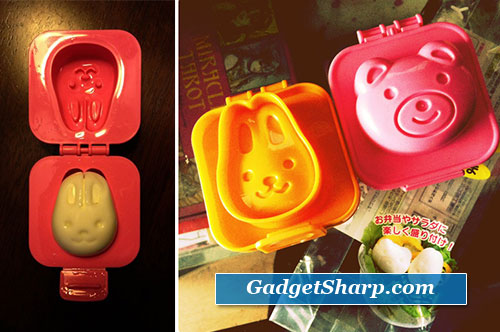 3. Disney's Mickey Mouse Teflon Egg Ring [amazon]
Coated with Teflon for Non Stick Cooking
Creates Mickey shaped eggs or pancakes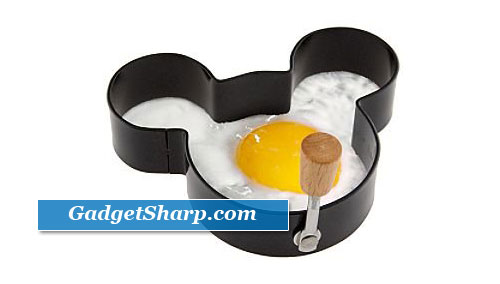 4. Harold Import Silicone Heart Egg Ring [amazon]
"HAROLD IMPORT" SILICONE EGG RING HEART Dishwasher shafe Lift mold from tab and remove Made with FDA approved pure food grade silicone Brightens up any breakfast. Simply pour in Pancake Batter or Eggs allow to cook as normal Flip pancake or egg when ready to cook top side, flip back when top and bottom are both cooked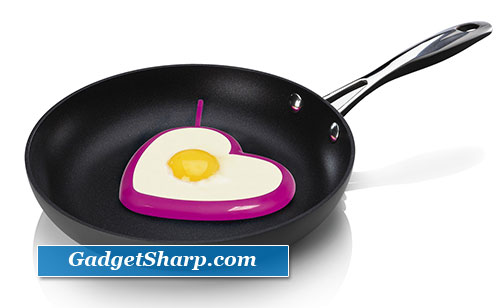 5. Fish and Car egg molds [amazon]
Set of 2 molds shape hard-boiled eggs into fish or car shapes
Easy-to-use mold works like magic on a just-cooked egg; put shelled egg in bottom, close, and put into cold water for 10 minutes
Measures 3 by 3 inches, just right for little hands; safe to use with temperatures between -4 and 248 degrees F
Make great stocking stuffers, birthday gifts for budding chefs, and presents to brighten any ordinary day
Needs hand washing for care; other shapes sold separately

6. Norpro Nonstick Star and Flower Pancake Egg Rings [amazon]
Cook perfect star- and flower-shaped pancakes Nonstick surface for easy care Wood handle stays cool while cooking and folds flat to store Each ring holds 1/4 cup batter or 1 raw egg Hand washing recommende