Feel tired every morning? How about starting your day with a fried side of fun! Take a look at the 4 egg molds presented in this post. With the help of those cool mold, you can easily turn egg into attractive egg art. Skull, owl, gun or sun, which shape you want?
Skull Egg mold [amazon]
Just place the mold in your frying pan, crack two eggs into the rings and soon you'll have a cool breakfast skull to hang out with. Don't forget to complete the look with some bacon "cross bones"!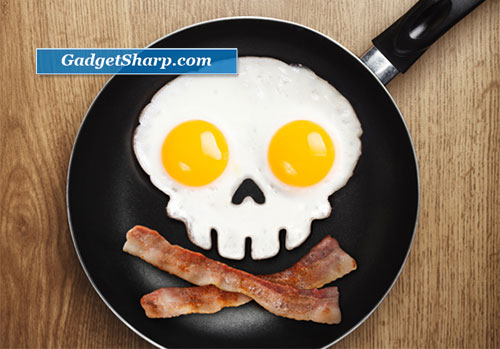 2. Owl Egg mold [amazon]

Have problem to get your kids eat breakfast? Try this cute Owl Egg Shaper. Crack two eggs into the rings and you will have a cute owl in return.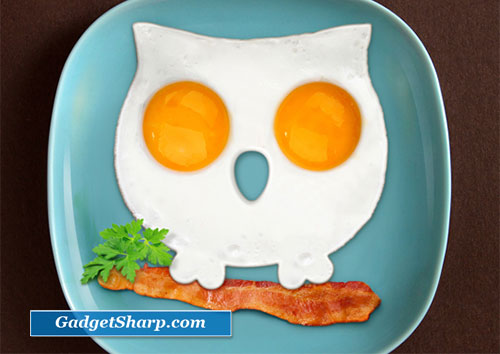 3. Gun Egg Fryer [amazon]

The Gun Egg Fryer will mold your morning meal into a guns shaped bliss. What more could you ask for to kick start your day!?! Also works great with pancakes and as a cookie cutter.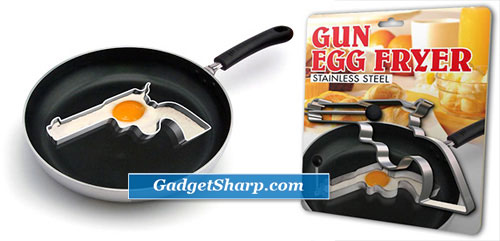 4. Sunnyside Egg Mold [amazon]

The sunnyside egg mold is a silicone egg shaper that makes your eggs resemble a cloud and a sun, and is sure to brighten up your otherwise depressing, suicidal thought filled day. It is pretty simple to add the sun to your table. Just put the egg whites in the large area, and then put the egg yolk in the sun area. Wait for a mintue and then you can eat the sun.