Hot weather is finally here and ICE COLD drinks are now a requirement for living! There is nothing wrong with our normal ice cube, but why not try some cool and fun ice cube to freshen up your drinks? Here we round up 9 Coolest Ice Cube Trays and now is time to rock out in the summer sun with an ice cold beverage.
1. Coolamari Octopus Ice Tray [amazon]
Fred and Friends Coolamari octopus ice tray the ice that's eight times the fun, This seafearing silicone tray makes a well armed aquatic army.
Molded from silicone Dishwasher Safe You can make 4 Coolamari's at once Packed in a clear peggable recyclable display box 5.25x1.75x5.25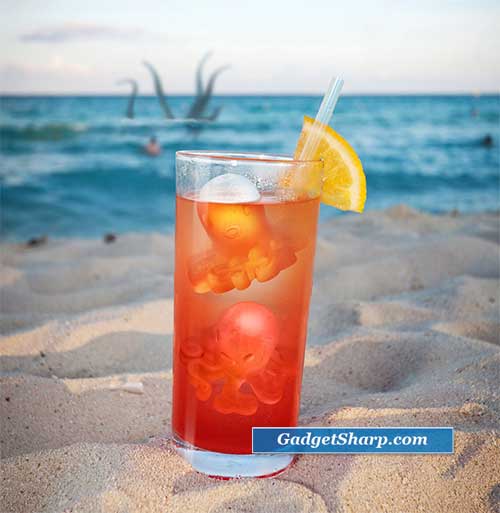 2. Shark Fin Ice Cube Tray [amazon]

The cool blue silicone tray comes pre-chewed, with space to create five awesome fin ice cubes. Fill up with water, chill in the freezer, then pop 'em and drop 'em into your drink. Guests will gasp when they spot the icy fin sticking out of the favorite drink! Get creative with freezing red food coloring to create a blood look!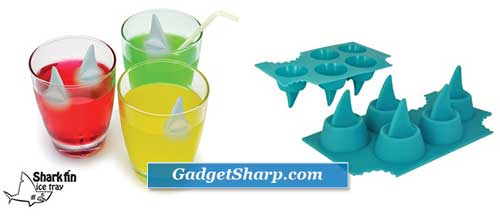 3. Have an Ice Day Icetray [amazon]

Don't worry, drink happy! Put in a happy face! There are seven chances to spread happiness in this hyper-friendly, reusable ice tray. It's the classic cool symbol that never fails to turn a frown upside down!

Next time you need an emotional pick me up or you're just having a great day, pop in some of our Have An Ice Day ice cubes and commence with the happiness!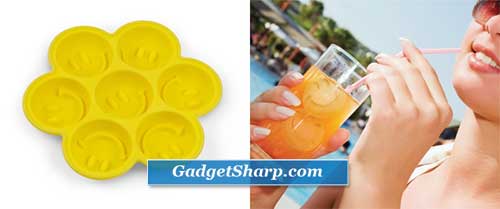 4. Abominable Ice [amazon]

Wow did you see that? There's a yeti in your drink! He may be tiny but he's pretty darn abominable. You can breed them yourself - just fill and freeze the silicone tray in your personal tundra (err, the fridge) and pop out your own batch of mini abominables. It's the cool thing.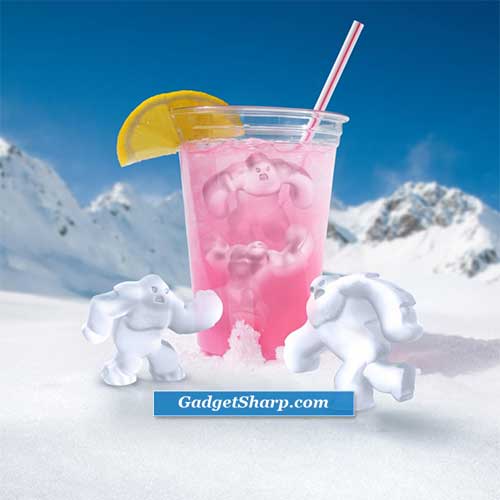 5. Drink Savers Life Ring Ice Tray [amazon]

Don't cry mayday - Drink Savers is here to rescue you from the perils of balmy beverages. Just toss an icy ring (or two) down into the depths of that glass and your timbers will be shivering in no time. Down the hatch!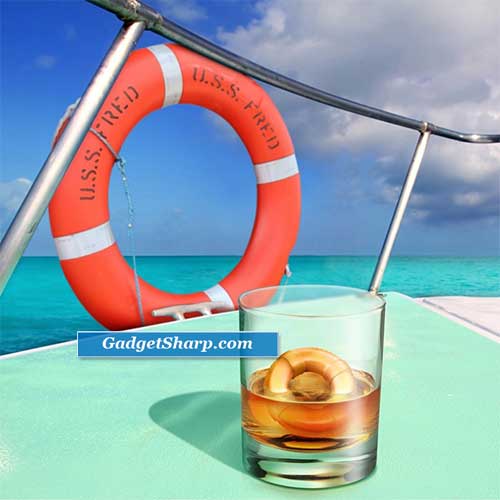 6. Ice Screams Ice Cube Tray [amazon]

Ice Screams ice cube tray is inspired by the famous impressionist painting by Edvard Munch, The Scream. Each ice cube is the classic rendering of the primal scream face. Extremely funny and also, obviously, functional. Made from dishwasher safe silicone in a wonderful and eye grabbing red color.
7. Gama-Go Ice Skull - Silicone Ice Cube Mold / Tray [amazon]

Chill your drink to the bone with the ice skull mold. This mold is in two parts. Fill the mold with water, freeze, then easily remove the skull ice cube. Ideal for chilling whiskey in a clear glass.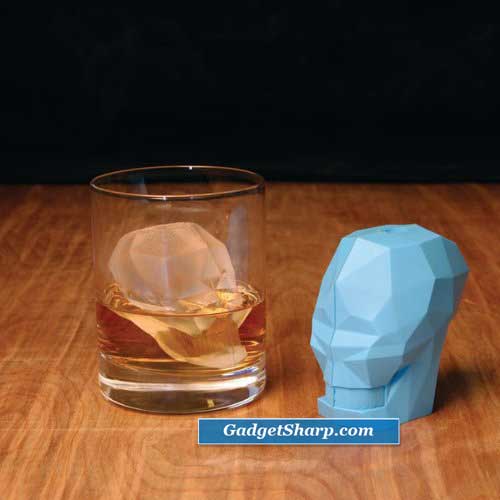 8. COOL 52's 3D ICE CUBE TRAY [amazon]

Forget B 52 bombers and think Freeze 52 bombers with these ultra cool 3D ice cubes! The Cool 52s Ice Cube Tray makes 7 bomb ice shapes, ideal for detonating your drink with a chilly splash.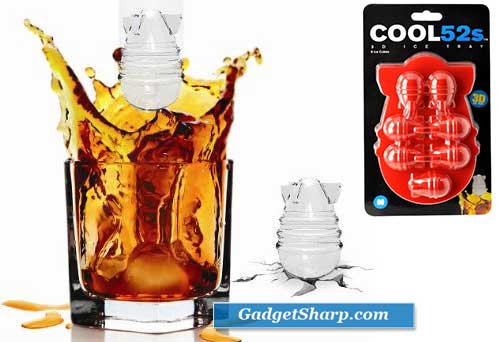 9. Companion Ice Cube Tray [amazon]

Ice cube tray makes tiny, icy Companion Cubes Note: Ice burninates very quickly. Keep ice away from fire. Each tray makes 10 Companion Cube ice cubes Officially licensed Portal 2 collectible Material: Food-safe silicone rubber Dimension : 27cm x 12cm x 4cm