Just when you think ice trays have reached the pinnacle of design, along comes these cool new designs. From the super cute frozen peas to a bit scary ice shark, now you can enjoy your cold beverage with some new adds-on. Let's take a look at these cool new designs.
1. Frozen Peas [buy here]
Cracking cubes of ice out of a standard ice tray isn't nearly as satisfying as popping an ice sphere out from a giant rubber pea pod. Just fill the pod with water, freeze next to your real frozen peas if you wish, and then remove to dispense. It's not only fun, ice spheres don't melt as fast, so drinks stay colder longer and are less diluted.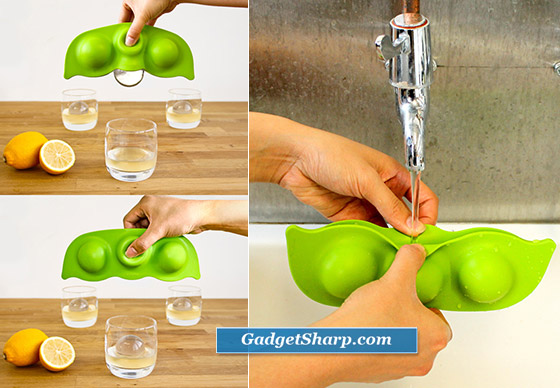 2. Rainy day ice tray [buy here]
This rainy day ice tray makes ice cubes with ripples, so your drinks look like they got caught in the rain.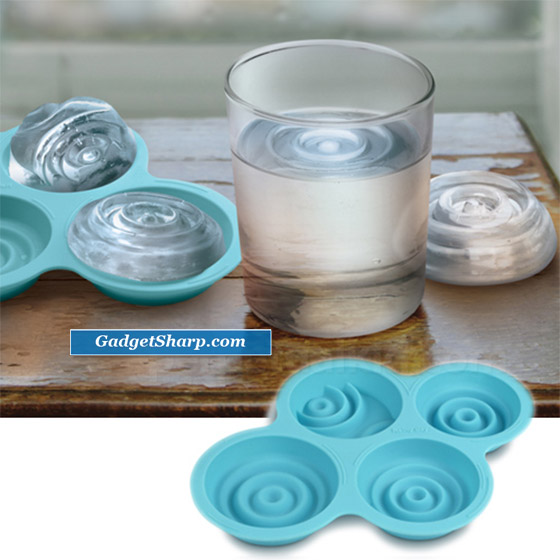 3. 3D Shark Ice Mold [buy here]
This cool new Giant 3D Shark Ice Mold transforms calm water into ferocious giant shark-shaped ice cubes. Just freeze water inside this fun silicone mold and pop out a fully-formed shark into your Bloody Mary, Scotch, or anything you want to drink with a giant man-eating fish seemingly lunging out from. Do you dare take another sip.