Lock is one of most common objects used in our life. They can be mechanical or electronic and can be released by a physical object (such as a key, keycard, fingerprint, RFID card, or security token) or secret information (such as a keycode or password). If you are looking for locks for your next trip or your beloved bike… take a look at below 11 Mechanical Locks for better protection.
1. Master Lock Password Plus Combo Lock [amazon]
Master Lock 1534D Password Plus Combo Lock combines letters and numbers to create an alpha-numeric password, four extra wheels/special characters for more password options, soft-touch dials for no-slip grip, easy to read black on white letters/numbers.Locks come in 4 various colors, Black, Blue, Red or White.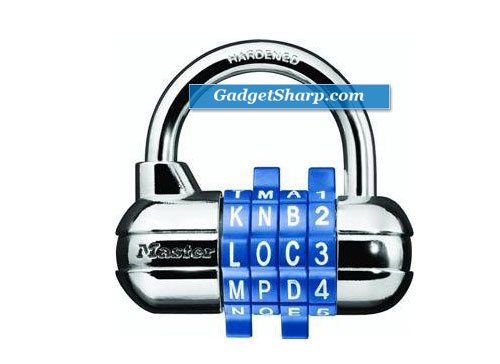 2. Sphero Combination Lock with Key Access [amazon]
1-Pack, color randomly selected at time of shipment
Key access and combination convenience delivers two functions in one
Comes with two matching colored keyheads
Strong metal construction for durability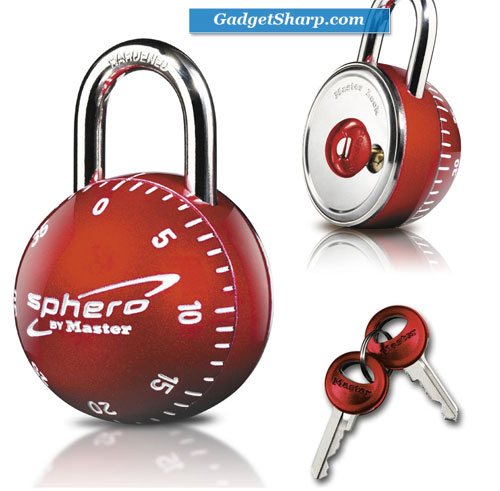 3. Set-Your-Own Combination Lock [amazon]
Cool and colorful
Backpack and luggage protection
Rugged die cast construction
3-wheel resettable combination locking mechanism for keyless convenience
Great for all general purpose applications at school, at home or in the office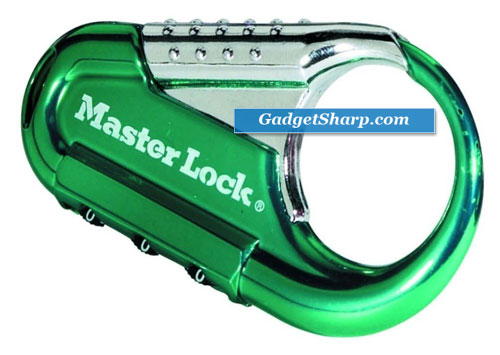 4. Shrouded Set-Your-Own Combination Padlock [amazon]
Resettable to permit a personalized combination
4-digit dialing allows for thousands of possible combinations
Change key is included
Shrouded shackle provides bolt cutter resistance
2-inch wide solid brass case with 1-inch shackle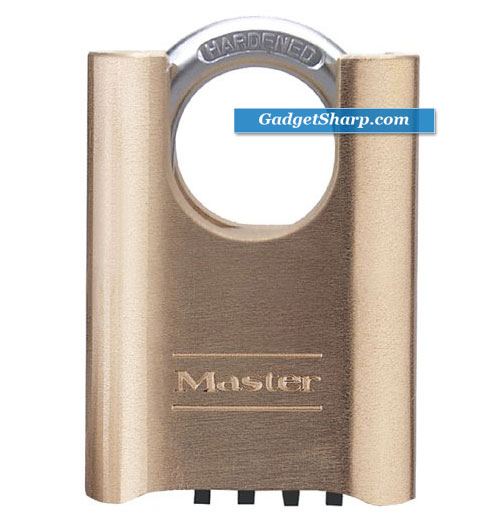 5. Set-Your-Own-Combination 2-Inch Padlock [amazon]
2" (50mm) durable metal body withstands abuse and case hardened nickel plated 1/4-Inch diameter shackle
15/16" vertical shackle clearance and 3/4" horizontal shackle clearance
Quick read combo side window for easy viewing
4 chrome-plated dials with set-your-own combination convenience
Colors may vary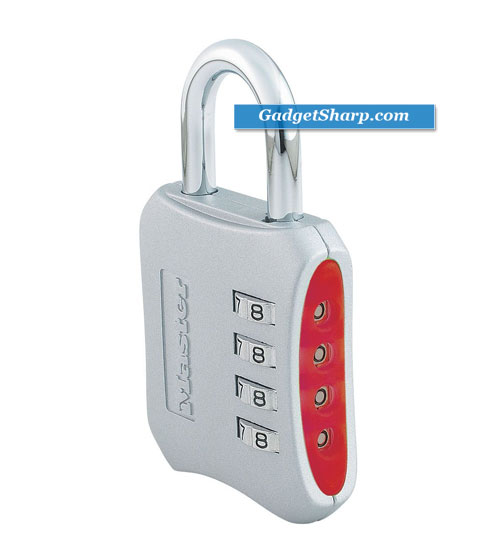 6. 1500iD Speed Dial Combination Lock [amazon]
2" (51mm) wide metal body can be opened one-handed without looking, for ease of use
Combination can be reset to any number of movements in any sequence
Matching pass code indicators, letters, numbers, colors, shapes, symbols are included for added customization, simply apply over arrows
World's first combination lock that opens on up/down/left/right directional movements
Hardened steel shackle for increased bolt cutter protection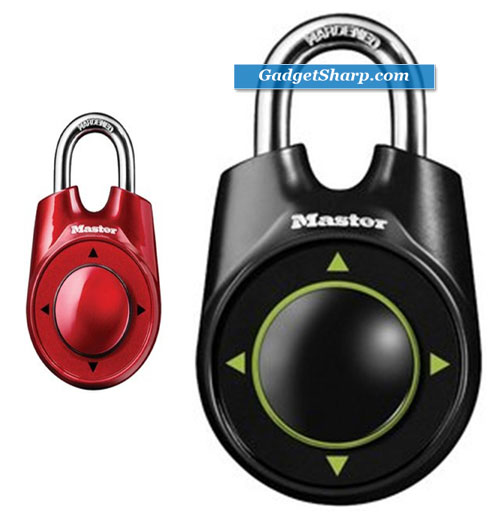 7. Avenir Coil Combo Cable Locks [amazon]
Avenir by Raleigh is the premier bicycle accessory line from legendary Raleigh Bicycles.
Covered, flexible coiled cables with integrated four-digit, easy-set combination lock.
Bracket included.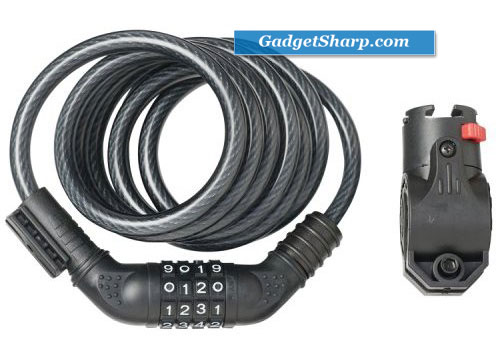 8. TSA Accepted Cable Luggage Lock [amazon]
1-1/8" (29mm) metal body
Set your own combination convenience
Flexible cable resists abuse from luggage handling equipment
Bright colors simplify baggage identification
1 color randomly selected - blue, silver, red or black at time of shipment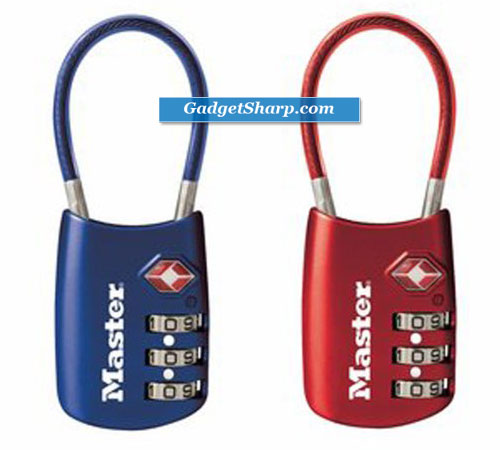 9. Smartraveler TSA Approved 3 Dial Combination Luggage lock [amazon]
Luggage locks with personalized combination settings, 2-pack
Allows TSA screeners to inspect and relock baggage without damaging the lock
3-dial, numbered combination; set-your-own combination convenience
Red Tab Indicates If opened By TSA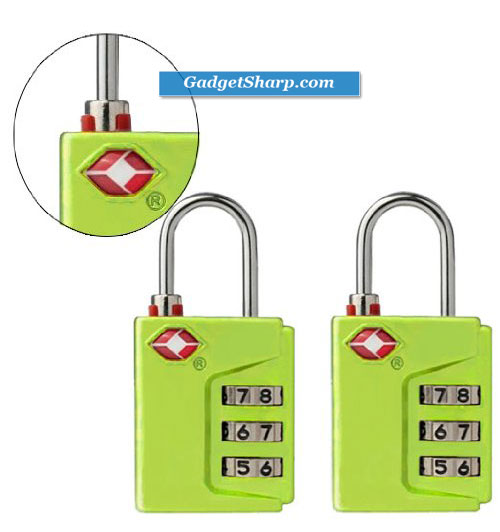 10. Titanium Padlock [amazon]
Titanium series reinforced for extreme strength
No rust lifetime guarantee
Bolt cutter tough full shielded hardened steel shackle offers extreme cut and pry resistance
Weather tough patented sliding keyway cover keeps dirt and grime from jammin the lock
Scratch proof and durable abs plastic bumber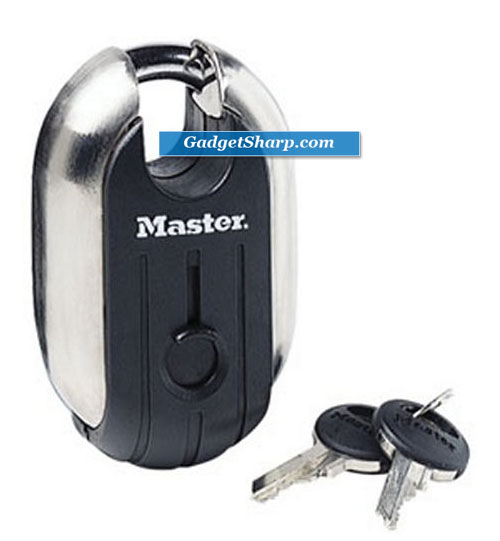 11. 3-Foot Retractable Cable Lock [amazon]
Master Lock retractable cable lock is ideal for providing a tight fit around objects
Push-button retraction for easy cable recoiling
Vinyl coated cable to prevent scratching
Set-your-own combination for personalization and easy recall
36" by-3/32" at 2-pounds