With the invention of dryer, clothespins are used less and less for hanging wet washing, especially when you live in city. However, there are still many people prefer the traditional ways to dry their clothes. In this case clothespins are necessary. Here we handpicked 5 Cool and Fun Clothespins which are more charming than the ordinary peg. With those interesting shapes and characters, they are not only perfect for your wet washing but also memos, crafts and photos.
1. Pegzini Family [amazon]
This 5-piece set of laundry pegs which feature a vintage circus family performing high-wire tricks. Gravity defying and laundry drying! Dimensions: 13x5x1.7cm Appr. each peg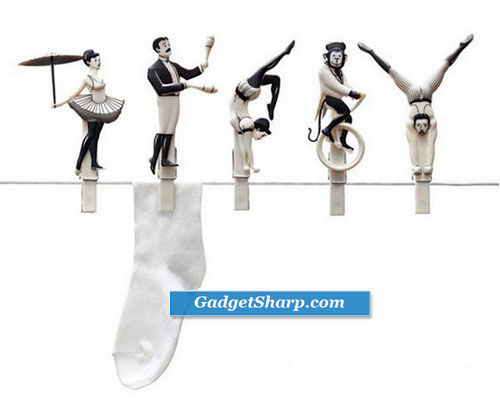 2. Spooky Bat Peg Clip [amazon]
Useful clip, shaped like a sleeping vampire bat. Perfect for hanging wet washing on the line, but with many more uses, like pinning up photographs of your loved ones or memos at work or keeping the opened bag of cornflakes sealed and fresh. Shaped like spooky black vampire bats, they hang upside when not in use, sleeping until you need them.
Perfect for hanging laundry, memos or use as a bag clip
Hangs upside down when not in use
Made of durable plastic, sold individually
Measure 5.4 by 3.5 by 0.4-inch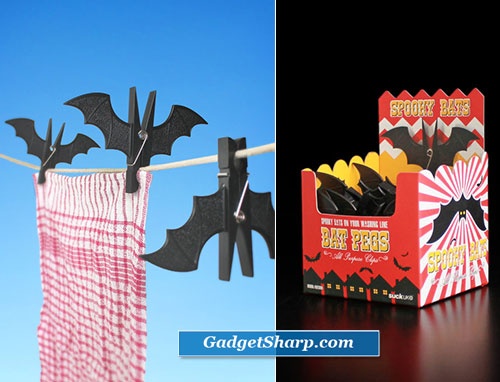 3. Propaganda Mr. P Clothespin [amazon]
Pin your clean clothes with this adorable Mr. P Clothespin! Let's little blue man take care of your clothes.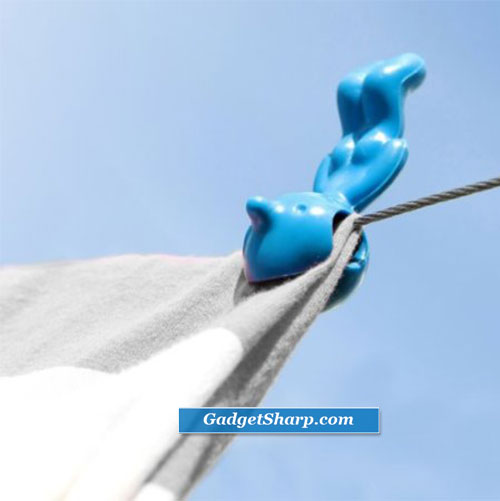 4. Halloween Monster Character Wood Clothespins [amazon]
Box measures 4 1/4 inch x 3 3/4 inch, Clothes pins measure approx 3 inches x 1/2 inch
Use for hanging school projects and crafts.
Black, orange and white
Hand painted wood
Comes in a wooden box. Great teacher gift.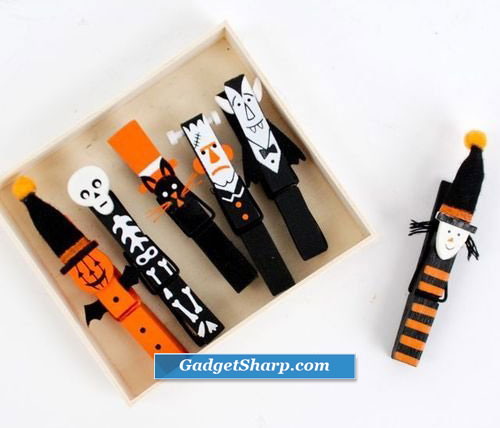 5. DCI Bird Clips, Assorted Colors [amazon]
The Bird Clips are not only beneficial during day to day errands, they also more charming than the ordinary peg ? making your chores slightly sweeter.
Features
Set of 16 Bird Clips
Assorted colours
Dimensions: 7 cm (H) x 8 cm (W)