Too many travel accessories can really weigh you down. So often, people get suckered into buying the next cool gadget, which eventually just goes unused and sits like dead weight in their already over-stuffed suitcases. However, there are some invaluable items no self-respecting traveler should leave home without. Here are 12 Useful Travel Accessories we thought you can on board with.
1. Travel Leg Money Belt Safe Card Money ID Passport Hide [amazon]
Color: Ivory.
Keep money Id, and other valuable items out of view.
2 Zippered pockets organize valuables.
Hide away mini pockets for keys, credit cards, or rings adds security.
Elasticized strap with hook and loop tabs adjust to fit all leg sizes.
Size: 5.25" high by 5.25" wide.
Manufactured to the highest quality available.
Great gift idea.
Design is stylish and innovative.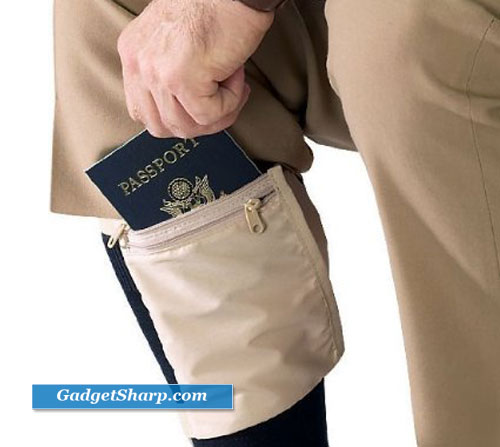 2. Genuine Leather Money Belt with Leather Inset by Canterbury [amazon]
Genuine Leather and genuine leather lacing
Roller embossed edging for a sharp style
Great for everyday, perfect for traveling
Antique nickel buckle is classic style
14 inch long hidden zipper to hold money and papers

3. Rick Steves Travel Gear Clothesline [amazon]
Unless you're willing to over-pack, or spend valuable time in laundromats, you'll want to wash some items in your hotel room sink. But, how to dry? Our handy clothesline stretches to 7 feet easily attaching to door knobs, window latches, etc. The triple braided design eliminates the need for clothespins. Great for traveling, camping or even at home! KIVA's exclusive Rick Steves line of travel luggage and accessories is designed to be practical, durable and light weight - ideal for the frequent traveler, whether for Europe or cross-country. Each items' "Rick tested" features work to make every trip smoother and more enjoyable.
4. Bucky Identi-Grip Luggage Identifier [amazon]
IdentiGrip Luggage ID Tag. Spot your bag fast! Colorful, cushion-grip luggage identifier features a hidden window inside for your contact info or business card. Elastic shock cord loops around luggage handle for extra seucrity. Make baggage claim easy on your eyes AND hands with IdentiGrip! Hand washable. Coordinates with Minnie and 40 Blinks Mask.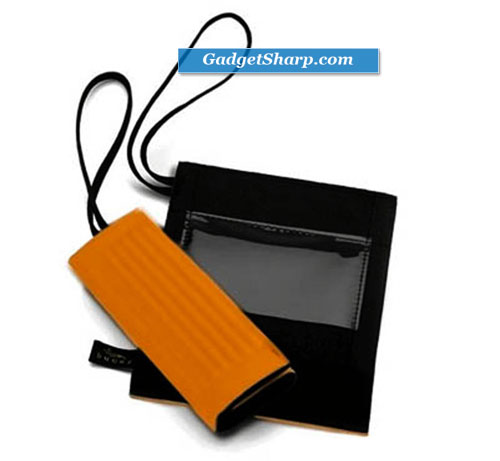 5. Lewis N. Clark TSA Sentry Cable Lock - 2 Pack [amazon]
Durable cast zinc construction with 70mm flexible coated steel cable. TPR material provides a comfortable grip. Resettable 3 dial combination.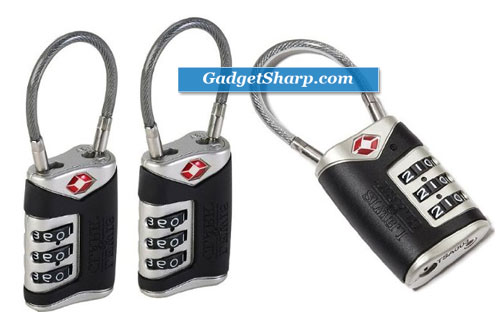 6. Built Neoprene Cargo Travel Organizer [amazon]
Four compartments streamline transporting electronics accessories including chargers, cords, and adapters
Made from protective neoprene (the wetsuit material)
Stretches to fit a range of accessories
Water- and stain-resistant
Hand-wash, drip dry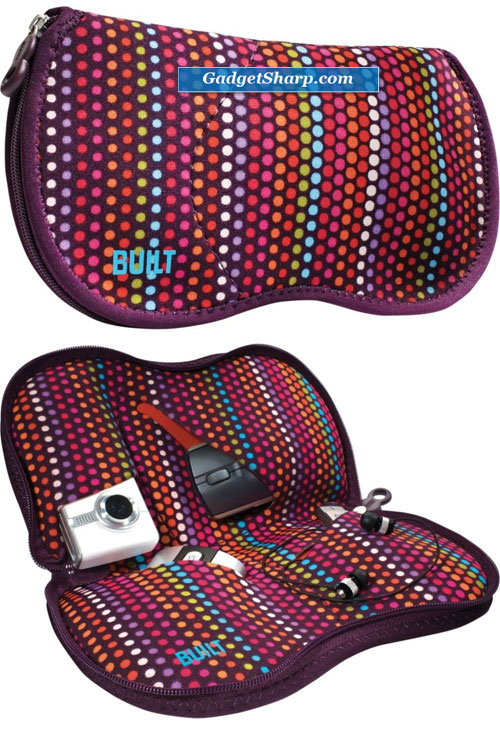 7. Kensington International All-in-One Travel Plug Adapter [amazon]
Pocket-Sized Power Adapter For Go-Anywhere Convenience. With the Kensington Travel Adapter, there's never a need to be at a loss for power again. This all-in-one unit provides plug adapters for use in more than 150 countries. Simply slide out one of the built-in plugs and plug in a laptop, cell phone, battery charger, or similar electronic device. And its safety release button and built-in fuse ensure safe operation for most consumer electronic devices.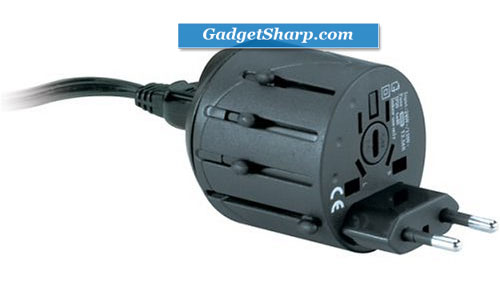 8. BK Outlets To Go 4 Outlet Travel Power Strip [amazon]
Dimensions: 6.25? x 2.25? x 1.8?
4 AC outlets to maximize the number of accessories that can be charged.
Ultra compact design to fit into luggage and briefcases.
Exclusive cord management to eliminate dangling power cords.
24k gold-plated plug for maximum corrosion resistance and power transfer.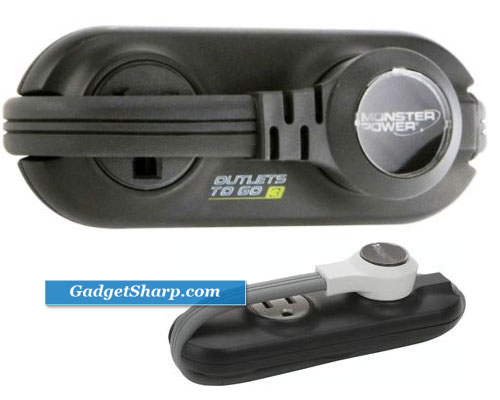 9. Digital Luggage Scale [amazon]
Avoid charges for overweight luggage ! Any luggage over 50 pounds on US Airlines is subject to a charge .Simply clip this scale to the handle of a suitcase or bag-lift the bag with the handle shaped scale until it beeps-you have the weight of your bag appear in the large LCD on the scale-as simple as that. Push a button and the scale resets to zero for the next bag. The scale is compact and light weight so you can take it along for the return journey-I swear that travel dirt gets heavier every year.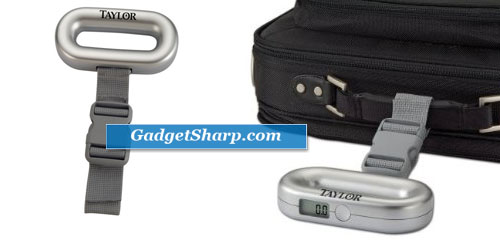 10. Travelon Hanging Toiletry Kit [amazon]
Travelon has been making travel easier for nearly 30 years with fashionable, functional products that are designed and built to last.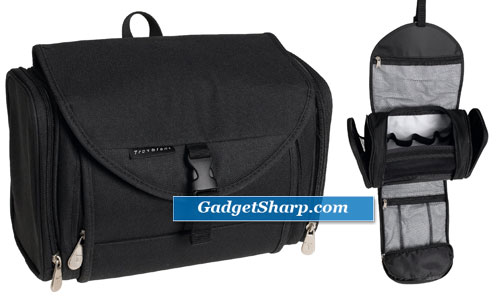 11. Black Travel Shoe Bag Organize Storage Clean Neat [amazon]
Travel Shoe Bag
Protect clothing from shoes in your suitcase, with this travel shoe bag.
Perfect for camping or when your shoes could get super dirty
Set of 3
Measures 12" x 15"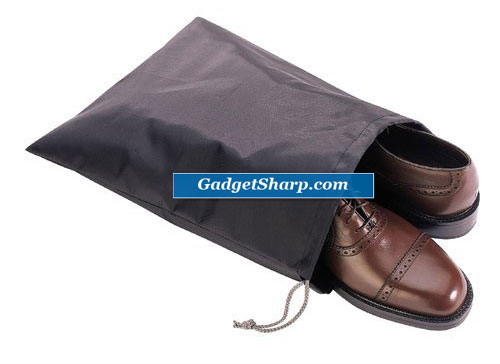 12. TravelRest - The Ultimate Inflatable Travel Pillow [amazon]
Inflates in 3-4 breaths, deflates in seconds. Supports your whole upper body! Attaches easily to most high back seats or headrests - won't slip away - rolls up small & snaps onto roller bag for easy access New micro-fleece cover available! search for: Travelrest Cover on Amazon.com Works in planes, trains, buses, automobiles, airport terminals, wheelchairs