Who said ice cubes should be boring? Let's add a splash of fun to summertime drinks with ice cubes in unique shapes and sizes. From a sinking titanic, to Ak Bullet, these twelve ice cube trays are definitely a fun, inexpensive way to add some cool to your next social gathering.
1. Gin and Titonic Ice Cube Tray [amazon]
A novel conversation piece and cocktail party icebreaker, the Gin & Titonic Ice Cube Tray is made of ice blue, food-safe synthetic rubber and features four ocean liners and four icebergs. Created by Fred & Friends, the home design firm whose goal is to ?put a smile on your face,? this ice cube tray (measuring 5.8 by 1.2 by 6.2 inches) is sure to add some grim humor to your next event?the iceberg shaped ice cube floats while the Titanic-inspired ocean liner gently lists.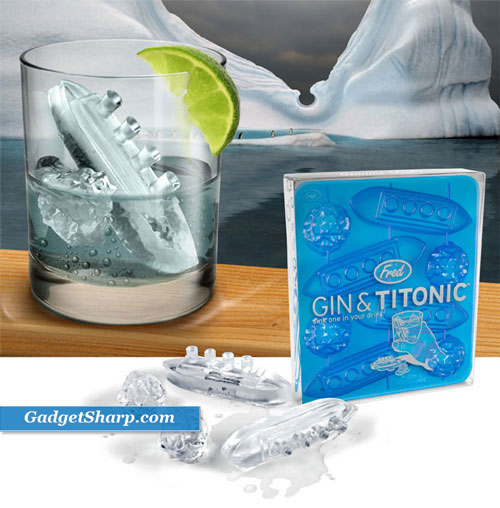 2. Cool Beans Ice Cube Tray [amazon]
Love the chilly goodness of iced coffee, but not the way melted ice waters down the fl avor? Your java jolt will keep stronger longer with Cool Beans made from real coffee. Just brew a batch, let it cool, fi ll your Cool Beans ice tray, and you?ll never suffer watery iced coffee again. Our Cool Beans ice tray is molded from super-strong, dishwashersafe pure silicone.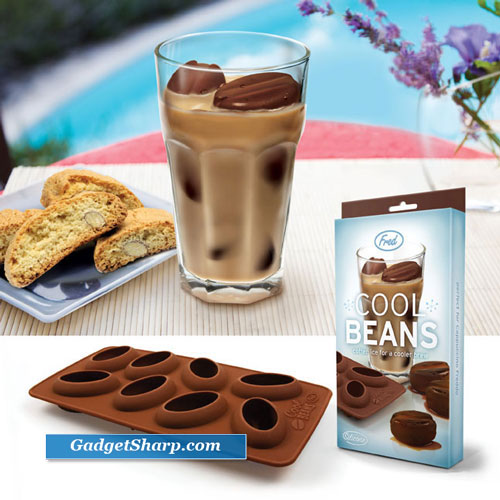 3. Brain Freeze Ice Tray ? brain on ice [amazon]
We humans are well known for our highly-evolved sense of humor. This is evidenced by Brain Freeze, the ice tray that makes 4 frosty brains. So let?s celebrate our higher powers by raising a glass. Because a brain (not to mention a cocktail) is a terrible thing to waste.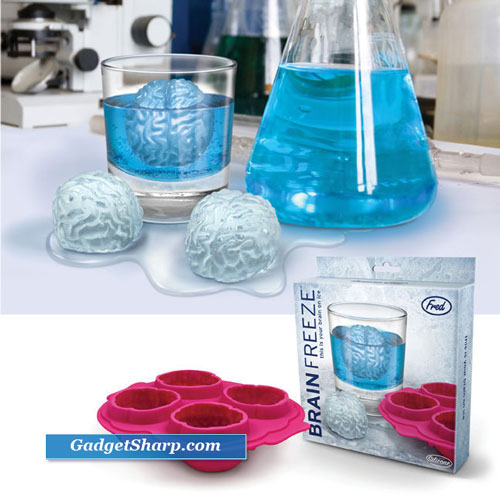 4. ICE KABOBS [amazon]
Ice Kabobs stir up some fun and add a cOoOol touch to your beverages. These extended ice cubes double as handy swizzle sticks. Each food-grade silicone rubber tray makes three skewers. They come in 4 hot colorways. Like so many wonderful FRED products, Ice Kabobs are visually packaged in clear plastic with frosted highlights (sorta like Brad Pitt), and a handy pull-down tab for peg display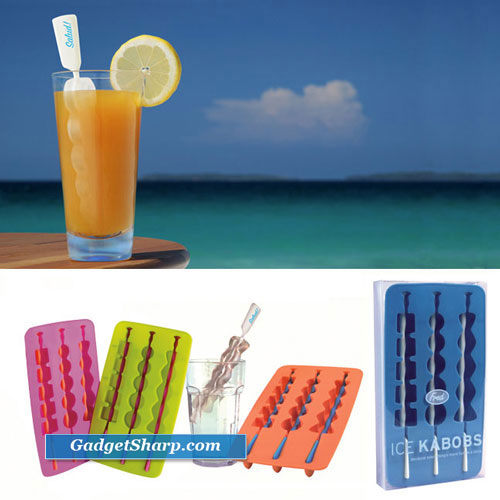 5. Citrus Sippers Ice cubes with a built in straw [amazon]
It?s a tropical straw with a frozen twist! Fill the citrus slices with water (add a dash of lemon or lime for some extra zip) and freeze. Drop one into your Mai Tai and take a sip ? feel those balmy beach breezes? Citrus Sippers are made from food-safe, freezer-safe, flexible synthetic rubber, packaged in clear recyclable, peggable boxes.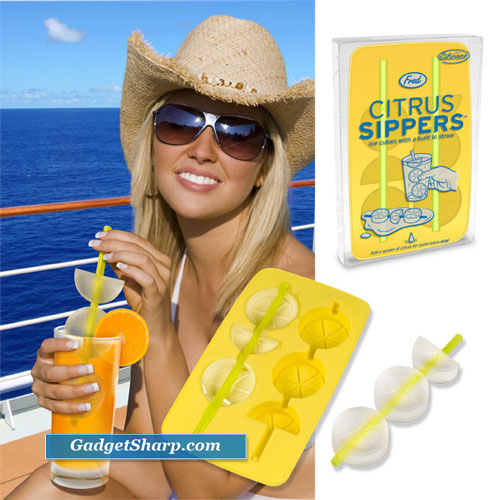 6. Cool Jazz Ice Cube Tray [amazon]
It?s time to kick back and chill and here?s a cool way to do it! Drop one of these groovy guitars into your drink, and give it a stir. Just the thing for jazzing up your favorite beverage.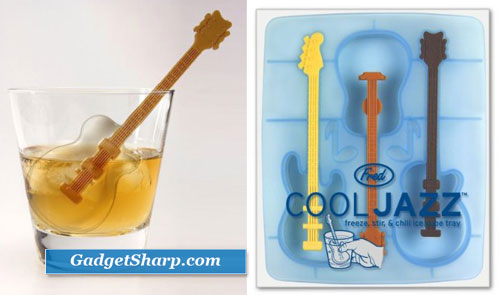 7. HDE (TM) Ice Shots Glass Silicone Tray [amazon]
One tray makes 4 shot glasses
Can be used with fruit juice, mixer, gelatin or water
Could also be used as huge ice cubes for your drink
Great for parties - Novel way to serve shots
Flexible silicone tray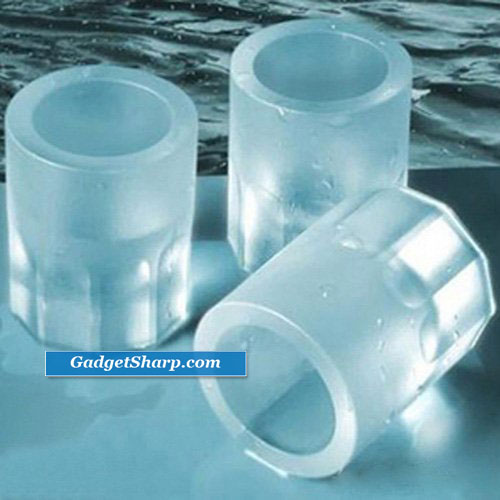 8. Handgun-Shaped Ice-Cube Tray [amazon]
Handgun-shaped ice-cube tray brings an unexpected twist to any party
Flexible silicone construction yields 6 detailed ice cubes and bends for quick release
Briefcase-shaped exterior with cutout carrying handle adds mobster-style flair
Dishwasher-safe; clear, recyclable gift box included
Measures approximately 5-4/5 by 7-1/5 by 1 inches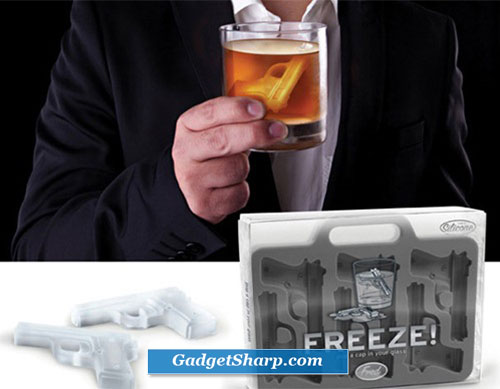 9. Ak Bullet Ice Cube Tray [amazon]
Bullet Ice Cube Tray Freshen up that killer drink with a round from the Bullet Ice Tray! Show James Bond how it?s done and add a little sophistication to your parties with this amazing ice cube tray. The AK Bullet Ice Cube Tray is our most popular gift to date and it?s no wonder why! Easy to use and incredibly effective, this ice cube tray will help your party go off with a bang and certainly impress your guests.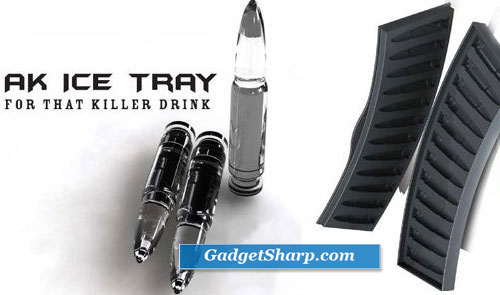 10. Chill Pill Ice Cube Trays [amazon]
This silicone Ice Cube Tray looks just like an oversized blister pack for tablets! After a tough day at work, pour yourself a cold drink and pop in some Chill Pills to help you cool off. Get ready for some max strength chill pills and overdose on some brain feeze with these awesome ice cubes. This silicone ice cube tray can also be used as a chocolate and jelly mould!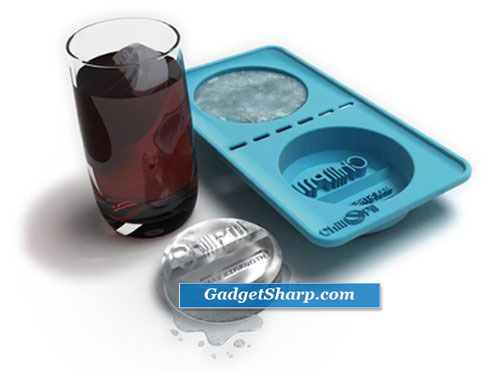 11. Jumbo Ice Ball Silicone Molds [amazon]
Easy-to-see fill line helps to create a solid ice ball.
Larger surface area ensures ice melts more slowly.
Ideal for cocktails, liquors, and cold beverages of all kinds.
Ice Ball Size: 2" Diameter.
4 Ice Ball Silicone Molds included.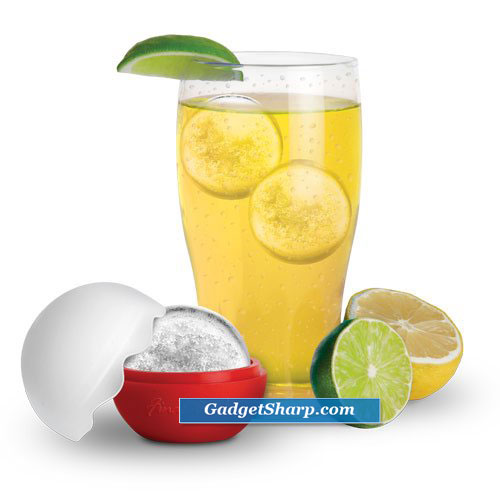 12. Cool 52s - 3D Bomb Ice Cube Tray [amazon]
52s Ice Cube Tray makes 7 bomb ice shapes, ideal for detonating your drink with a chilly splash. Ideal for themed Birthday parties, BBQ's and hot summer days, why not colour your novelty ice cubes with cordial or add a spicy twist by adding some thinly chopped chilly to the water to add ';POW!';