Hands up who loves Pac-Man? If you?re not reaching for the sky we can only assume you?re twiddling your joystick as you read. Because despite being thirty years old, Pac-Man is still the most addictive game in the world. Power pellets and glowing ghosties ? what?s not to love? To reminds us about the old good time and relief your gaming obsession, we rounded up 14 Cool Products Inspired by Pacman in this post. Hope you can enjoy!
1. Fred and Friends Hot Head Pac Man [amazon]
Fred and Friends. He's a mouth with a new mission. Pac-Man is back, and he's ready to gobble up your hot pots and pans. Our newest all-silicone Hothead is happy to hang out in your kitchen and bring abck fond memories of your misspent hours at the game console.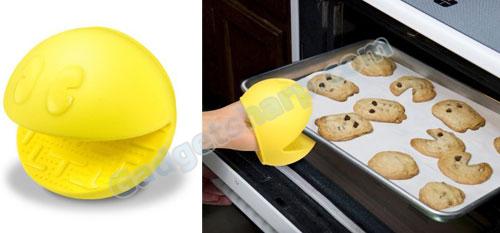 2. Pac-Man: Head Plush Hat [amazon]
Are you the ultimate PAC-MAN fan? Envy PAC-MAN for his dot chomping ability? Show your love by donning the PAC-MAN Plush-Head!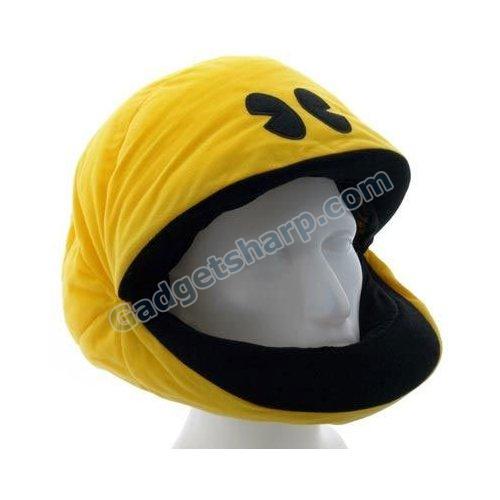 3. PAC-MAN CHASING GHOSTS BELT [amazon]
Pacman Ghost Adjustable belt with buckle, officially Licensed! Be The First To Own This Buckle! Remind yous of your great old memory and relive a bit of your gaming obsession. lol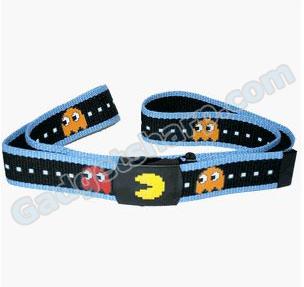 4. Pac-Man Bandages [amazon]
Ghost attacks can be painful, which is why Ms. Pac Man always recommends you bring a big box of bandages wherever you go. These stylish Pac-Man Bandages are just the thing for your boo boos and ouchies. Each tin contains fifteen bandages in three different designs.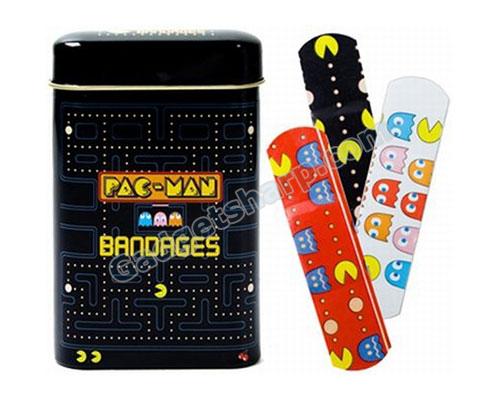 5. Ms. Pac-Man / Galaga Classic Cocktail Table Arcade Game with 19-Inch Monitor [amazon]
Relive the favorite games of your youth with this Ms. Pac-Man/Galaga classic cocktail table. Boasting two of the most popular games of all time in a single machine. Full commercial cabinet just like the one you spent countless hours and spent a pocketful of quarters at the arcade. Game-play is identical to the original versions, so you can wander the same mazes, destroy the same insect-like enemies, and chase down the same fruits.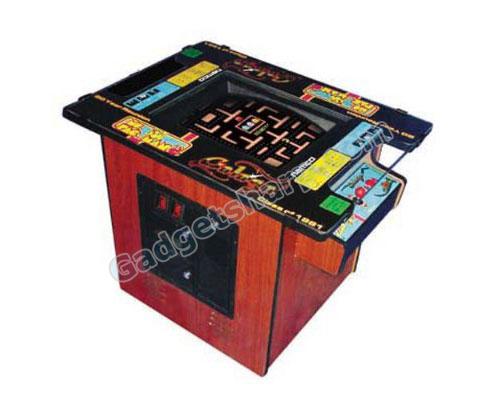 6. Namco Pac-Man Pinky (Pink) Plush Toy [amazon]
Get PAC-MAN's pink ghost, Pinky, from the clubNAMCO Plush Collection! Two of the most enduringly popular classic arcade games from the '80s come together in this collectible plush set. Now you can collect your very own adorable PAC-MAN and the ghost gang plush along with Pooka from Dig Dug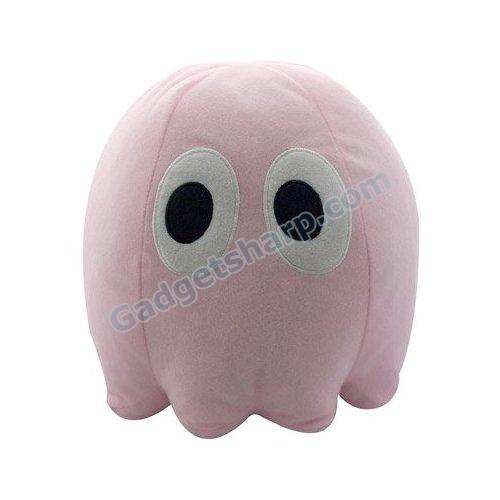 7. Pac-Man Deluxe Adult Halloween Costume [amazon]
This officially licensed Pac-Man costume includes a 3-dimensional Pac Man bodysuit that can be worn on your shoulders or over your head. Coordinating gloves are also included.Be your childers' star during Halloween. :)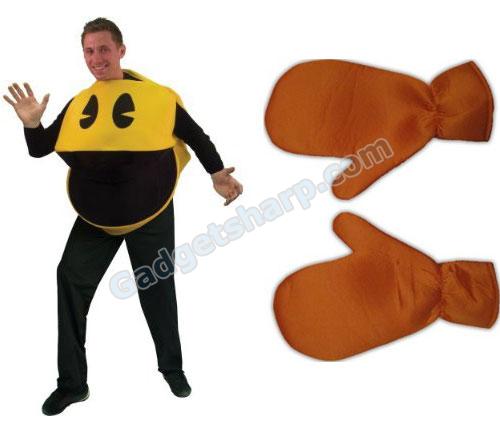 8. Pac-Man Seating [link]
Creative Pac-Man inspired seating furniture set by QAYOT.
STRUCTURE:
made up of raw wood particles, thk. 18mm, handwood fir and faesite.
SEAT:
shape retaining expanded polyurethane, density 32 kg/m
completely covered by protective fabric and polyster fiber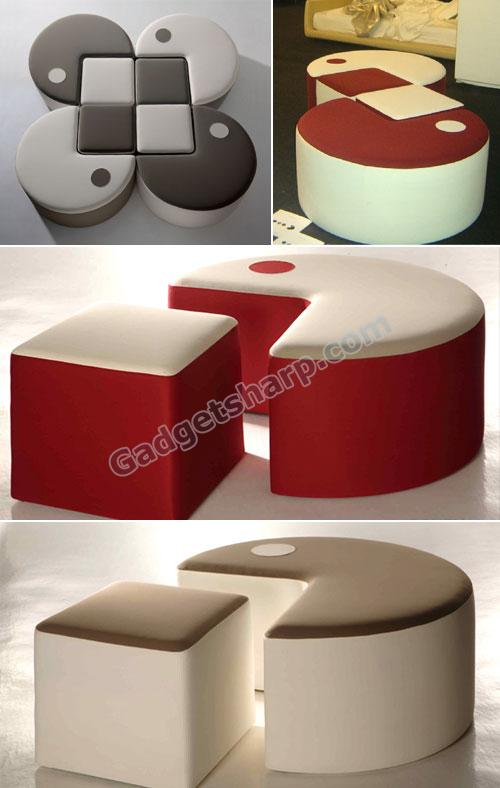 9. Propaganda Stap Man Stapler [link]
A close relative of Pac Man, the Stap Man Stapler uses those strong jaw muscles to make your office work a breeze. If his cousin can gobble energy dots and ghosts all day, the least this one should be able to do is to shoot a piece of sharpened metal through a few sheets of paper.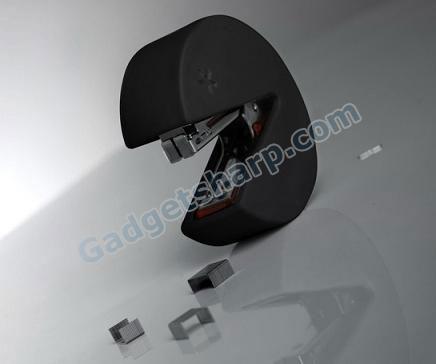 10. Pac-Man: Ice Cube Tray [link]
Makes Ice Cubes shaped like the iconic Pac Man and Ghost characters from the landmark 1980's Arcade Game Pac Man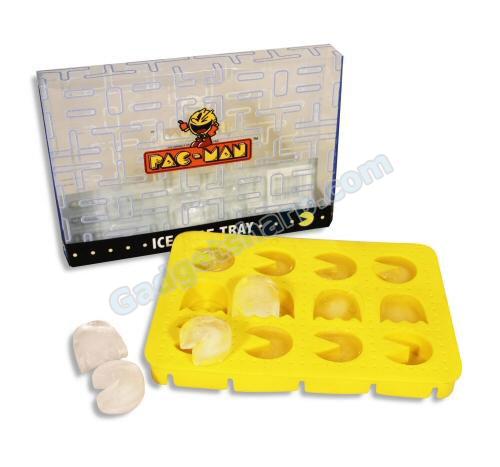 11. Pacman Ring Set [link]
The series consists of four rings- One with a big shiny flat sterling silver pacman soldered to the top, and the following three with black onyx cabochons.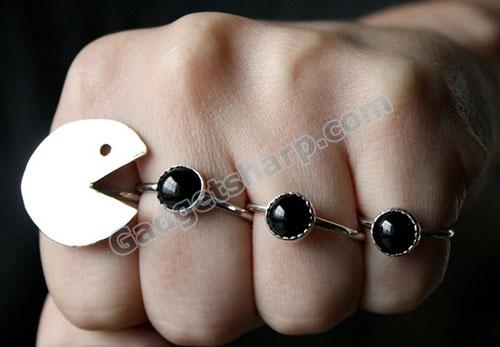 12. Pac Man Electric Guitar [link]
SPECIMEN Custom Guitars made an amazing Pac Man Electric guitar. So cute.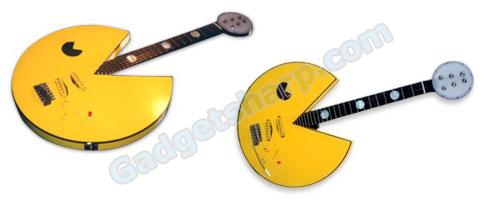 13. Pac Man Heat Changing Mug [link]
Pac-Man Heat Changing Mug is emblazoned with the legendary Pac-Man maze. But fill it with tea, coffee or any other hot liquid and the pellet-chomping icon appears, as if by magic, along with his ghostly pursuers and a whole heap of power pills. ?Ulp!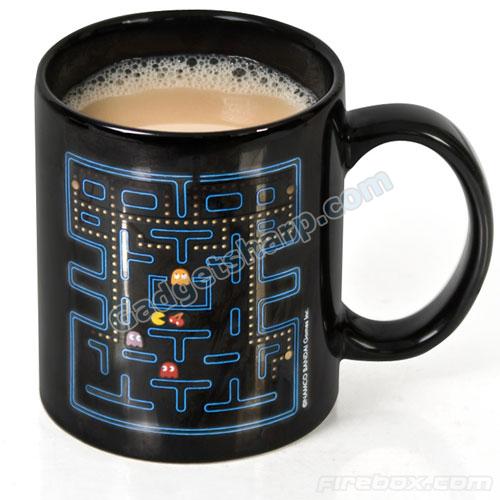 14. Pac-Man Hoodie [amazon]
Cool hoodie design with Pac-Man maze pattern that goes all the way around the sweatshirt.