Today, we will talk about some creative products designs which are inspired by GLOVE (hand shape). Glove? Yes, glove… we have Glove Vase, Glove USB Key, Glove sofa, Glove Table Lamp and super cool concept Glove Mobile……Check this out! These things are really cool.
The Handstand Glove Vase we found on online store, had to be inspired by the most valuable member of the Adams Family. Creepy? A little. Imagine being home alone late one night, watching reruns of The Twilight Zone and wondering if, maybe just maybe, you saw something move out of the corner of your eye? Price:$35.00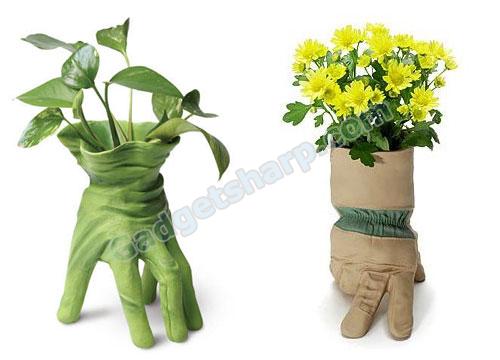 2. Mickey Glove USB Flash Drive [link]
here's something about Mickey Mouse and gadgets. This popular Disney character has been a source of inspiration for computer mice, MP3 players, speakers, etc.
The latest addition to the steadily growing stream of Mickey Mouse gadgets is this USB flash drive shaped liked one of the white gloves that the cartoon mouse is wearing. Price: $42.95 (4bg)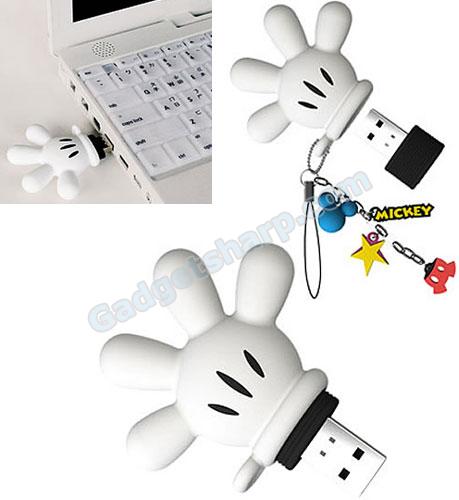 3. Baseball Glove sofa [link]
Catch me if you can! Originally designed in 1970 in luxurious leather, Joe, the oversized baseball glove, is now being reissued in a new luminous polymer. With tobacco brown or monumental marble grey color options, this eye-catching lounge chair will definitely be the envy of your friends, neighbors, or guests. Sit back on this comfy couch and watch the boys of summer. Price: $1,000.00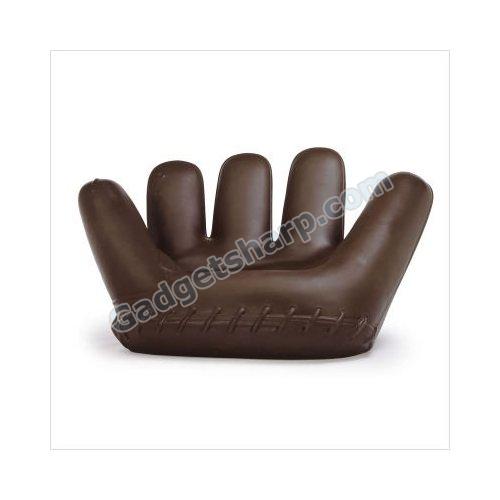 4. Glove Table Lamp [link]
Any fan of the game of hockey will appreciate and enjoy a custom make piece of furniture from Hockey Shots Furniture. Each unique piece is made from new and used actual wooden hockey sticks (composite are used on benches),gloves and even skates. Made in the state of hockey, Minnesota. This 18" tall lamp features a wood hockey stick and actual glove base, hockey stick stem. Price: $179.99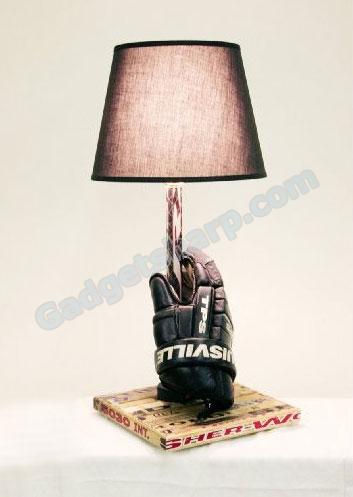 5. Glove Phone [link]
It seems still a concept design. The whole glove works like a cell phone… you have number key in your plum.. the microphone is one the index finger and the headphone is on your thumb…Imagine how cool it will be when you make a call with this glover.