Palm trees are a very desirable symbol reminding you of your those nice tropical days. Take a look at below 9 fresh palm trees inspired designs, funny fruit and veggie hammock, elegant napkin holder or beautiful night light.These palm tree designs will definitely help to add a touch of the tropics and a breeze from the ocean to your home.
1. Twin Palms Fruit and Veggie Hammock [amazon]
High capacity net hand washes easily with mild soap
Made of high quality hardwood
Complete air circulation allows fruit to breathe and encourages better ripening and less spoiling
Makes a beautiful centerpiece
Requires assembly. Assembled, it measures 24-inch length by 6-inch width by 11-inch height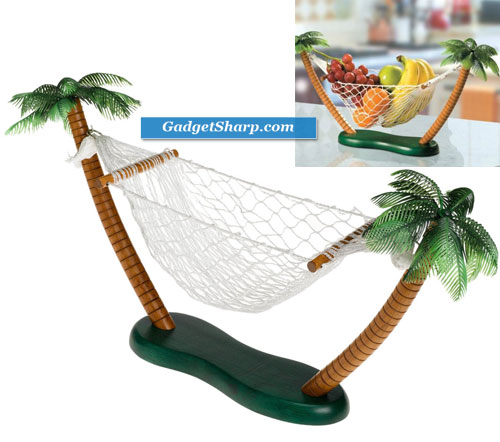 2. Palm Tree Rattan Lamp [amazon]
Bring breezy Bahama style to any room with this clever column lamp! Real rattan rope adds natural appeal to a vintage-look palm tree base and nubby open-weave shade. Polyresin with rattan rope shade. UL recognized. Uses 40-watt bulb (not included). 13 1/2" diameter x 25 1/2" high.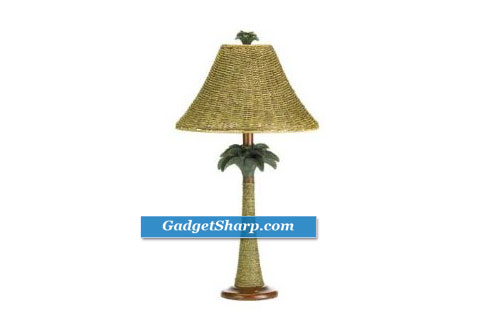 3. Hanging Hooks Key Rack Palm Tree [amazon]
Extensive Handcrafting Is Put Into Each Piece.
Special Painting Techniques Creates A 'Patina' Effect
Use Of Richly Colored Automobile Paint Creates Quality, Durable Finish.
Mix And Match Items In Same Or Different Themes.

4. Florida Marketplace Palm Tree Salt & Pepper Set [amazon]
Add a touch of the tropics to your table setting with this Palm Tree salt & pepper set. Set includes salt & pepper shakers and a metal carrier with decorative scrolls & palm trees. Coordinates with the Palm Tree napkin & paper towel holder. Measures 5 1/4'' x 2 3/4'' x 5 1/2''.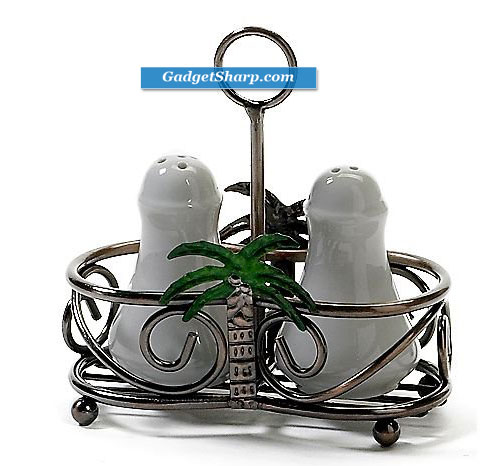 5. Florida Marketplace Metal Palm Tree Napkin Holder [amazon]
Florida Marketplace adds a touch of the tropics to your table settingwith this palm tree napkin holder. This metal napkin holder features decorative scrolls and a palm tree to secure your napkins. Measures 7'' x 7'' x 2 3/8'' and holds approximately 40 napkins.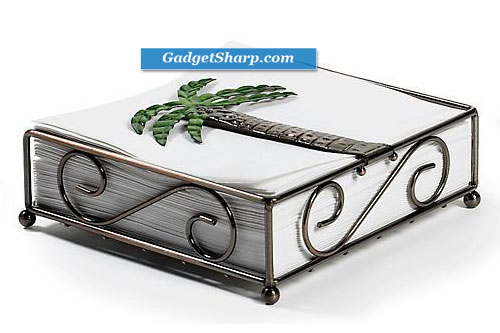 6. Palm Tree Dinnerware [amazon]
A dinnerware set that features a palm tree design is perfect for everyday use! This 16 piece set palm tree dinnerware collection includes four dinner plates, four salad plates, four bowls & four mugs. Dinnerware set is dishwasher safe.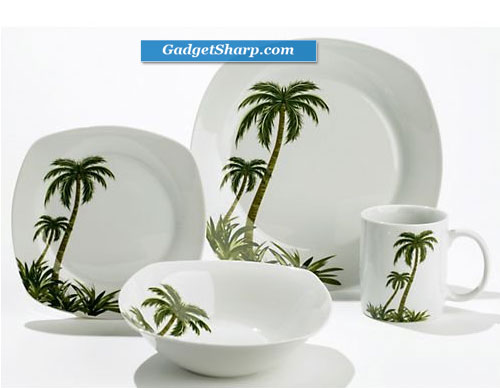 7. Palm Tree Spoon Rest [amazon]
Decorative spoon rest Palm Tree Design Measurements: 1.3' (H) * 4.5' (W)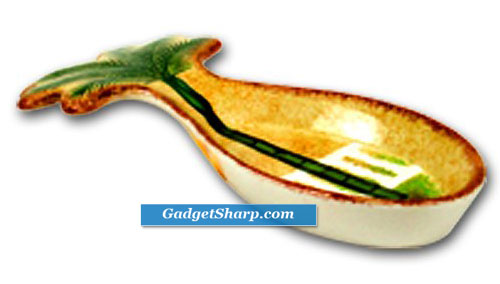 8. Palm Tree Tropical Isle Night Light [amazon]
Bonded Marble
Hand Painted
Slightly Curved to Conceal Bulb
Bulb Included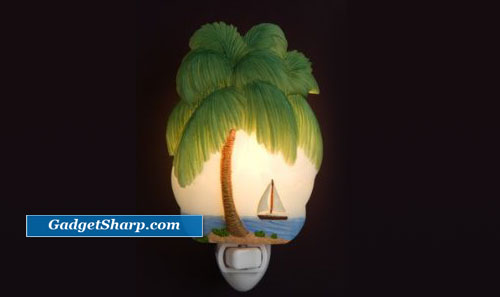 9. Palm Tree Paper Towel Holder [amazon]
Florida Marketplace adds a touch of the tropics to your table settingwith the palm tree paper towel holder. This paper towel holder features a metal construction with decorative palm trees and measures 6'' x 6'' x 13''.