Light bulb, a simple household item that has been with us for generations and almost be forgotten by the the abundance of contemporary lighting. Today, we will explore stick to its basic shape and present you with 12 Creative and Unusual Inspired by it. Hope you will like them.
1. Light Bulb Energy Drink [link]
In originally designed light bulb shaped bottle, Gloji drink is all about energy, antioxidants and balanced health. Interesting package makes this product different from other drinks on the market.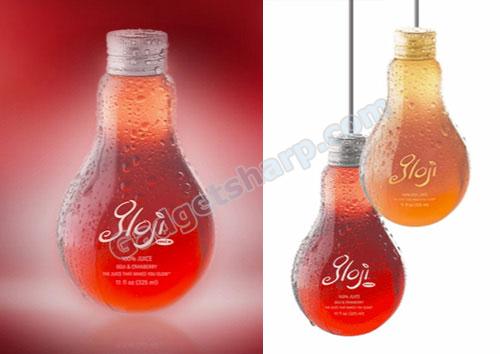 2. Light Bulb Door Handle Concept [link]
This Knob Light is a door knob with an internal generator that stores energy and illuminates the way in emergencies or whenever you need a guide to the loo. How it relates to the butterfly effect theory is esoteric but simply by expanding the knob?s function to include illumination, you effectively change the way you use the knob.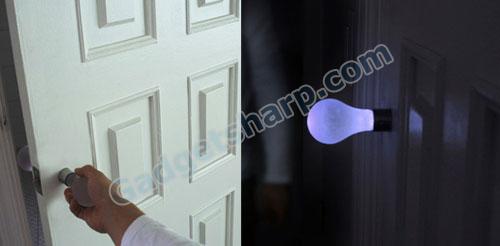 3. Light Bulb Earring [link]
This Russian lady has started a production of earrings made of? electric bulbs. Orders have already started to come, well at least it?s something different from the regular gold/silver jewelery which was so popular during long Soviet era.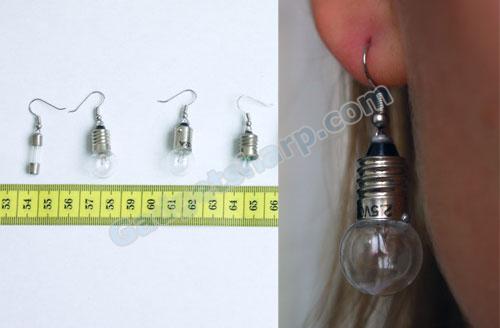 4. Light Bulb LED Flashlight [link]
While this little light bulb doppelganger might look like a real bulb, you won?t be mistaking it once it?s lit. Powered by a little LED, it doesn?t crank out the kind of illumination that an incandescent bulb does, but then again, it won?t burn your hand. Also, it?s made out of acrylic, so you won?t have to worry about having a pocket full of broken glass.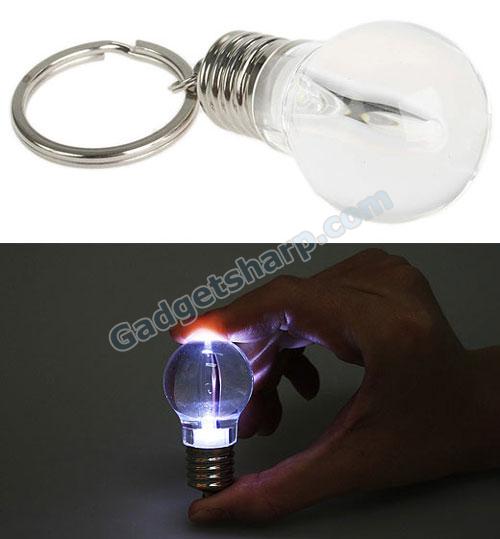 5. Light Bulb Candle [link]
This beautiful little light, designed by Helbert Ferreira and Remi Melander from the SystemDesignStudio in Barcelona, Spain, takes the functionality from a candle and combines it with the design of a light bulb.
This way the light is hidden and the light shows through the candle. As it consumes wax of interior of the light bulb, it also conserves the outer form of the candle for a longer time.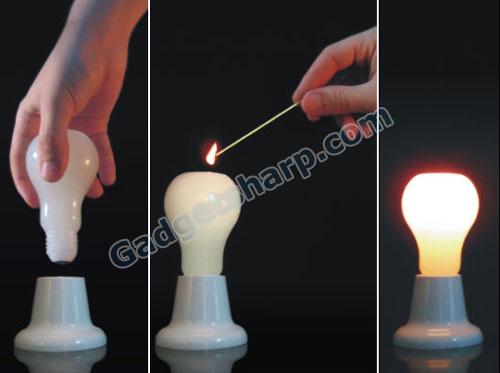 6. Light Bulb Lantern [link]
Light Bulb Lantern is a paper lantern which connected industrial duct hose and the ?apanese traditional lantern. The lantern is made from the hand work of the lantern workman of suzuki mohei's store inc. which is a company of long standing in gifu, japan.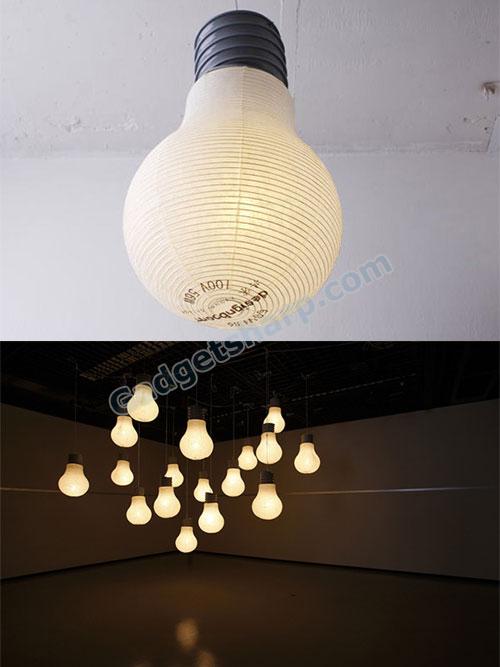 7. Light Bulb shaped USB drive [link]
Hey techies, are you in search of something unusual and different? Than this one is for you, the latest Lightbulb shaped USB drive from Brando. Now you can enlighten your laptop with this one. Don?t worry of its size, its too small, a size of a keyring and you can use it as a keyholder also. This USB flash drive comes in three different size 2GB, 4GB and 8GB.

8. Light Bulb shape paper clip [link]
Paper Clip Shaped as bulb is ideal for any with ideas or solutions company to add that extra something to help retain customer brand | product | service awareness.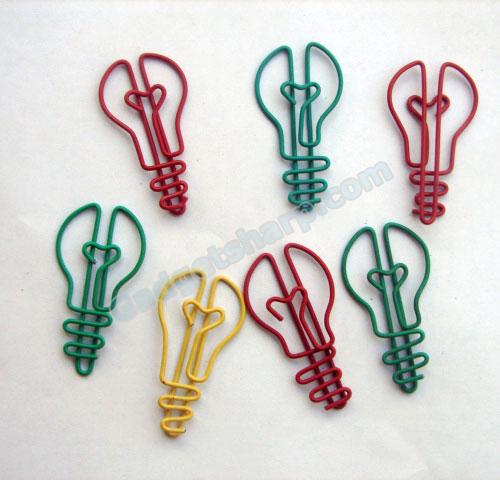 9. Scheisse pendant light - shaped like a broken bulb [link]
Real impact lighting from Hans Bleken Rud - the Scheisse pendant light - which is shaped like a broken light bulb.
This large pendant light is as much sculpture as light and certain to dominate a room. Made of steel, it has a matt covering of off-white, with the light bouncing off the segments of shattered bulb.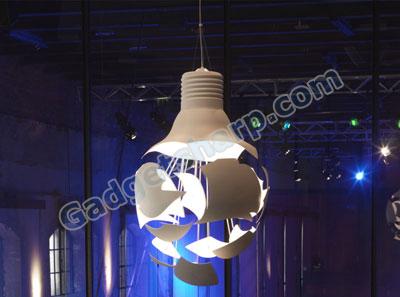 10. Light Bulb Terrarium [link]
Constructed from an actual incandescent bulb, mosses, wood and stones are at home within the beautiful glass shape of what we will always remember as the ?light bulb?. An artistic way to celebrate ?Green? awareness while remembering a simple household item that has been with us for generations.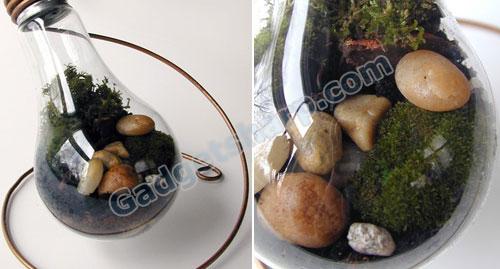 11. Light Bulb Shaped Glass Tank [link]
It is a glass for drinking a lot. A device consists of a bulb shaped container with the glass below. When the amount in the glass decreases, a constant amount is poured from the tank into the glass. Never overflowing from the glass because of air pressure and water pressure.
Get the wine in that bubble and you?ll be booting your way to strange wineglass supremacy.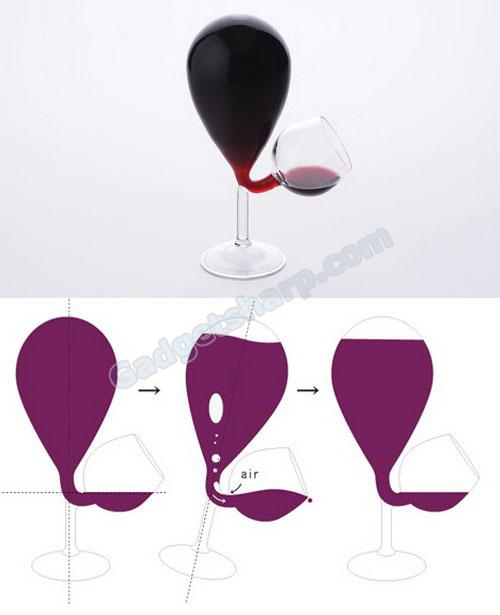 12. Light Bulb Vase [link]
An original light bulb made into a vase. Thanks to the practical gummy ring, this comical vase stands securely straight or aslant. It looks great in a group or just standing alone!