Owl is that kind of bird deeply connected with magic, shamanism, heightened senses and wisdom throughout the ages. Some have thought of the owl as a ?cat with wings? as they share similar characteristics of personality. Due to owl's unique looking and symbolic meaning, lots of people love owl. They use owl shaped decorative around their home or even raise it as pet. Today, we will present you with these 12 Cool Owl Inspired Product Designs and hope you enjoy it.
1. Deco Breeze Decorative Figurine Fan [amazon]
Decorative, tabletop, portable fan in the shape of an owl
Made of high-quality cast metal with a beautiful finish
3-pedaled fan blade and 20-watt copper-spun motor
Simple on/off; smooth-running operation; easy-to-clean design
Measures 8-1/4 by 8 by 13 inches; 1-year limited warranty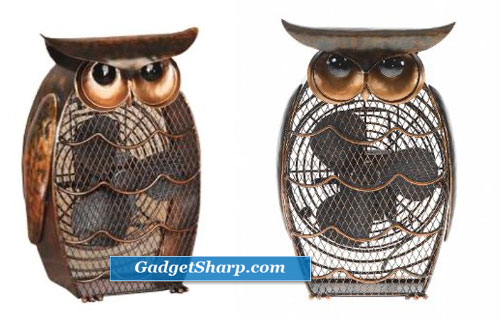 2. Owl Lamp [amazon]
A lamp with adorable personality will really spruce up your nest. When the sun sets, this night owl shines.
Lamp Color: Brown
Shade Color: Cream
Shade Shape: Round
Shade Top Dimensions: Width: 9.0 "
Shade Bottom Dimensions: Width: 13.0 "
Shade Height: 9.5 "
Lamp Height: 21.0 "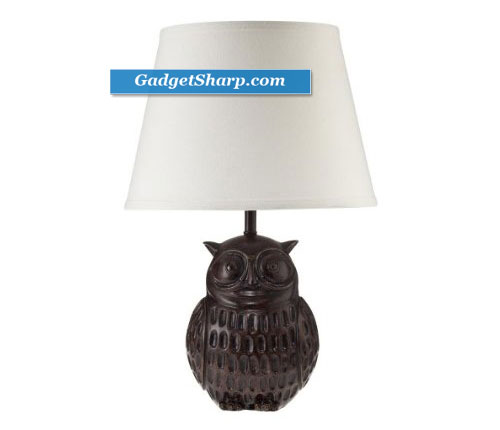 3. Skip Hop Set of 2 Zoo Bookends [amazon]
BPA, phthalate and PVC free
Soft faux leather
Weighted for sturdiness
Sold as a set of 2 to make a perfect gift
Part of the popular zoo collection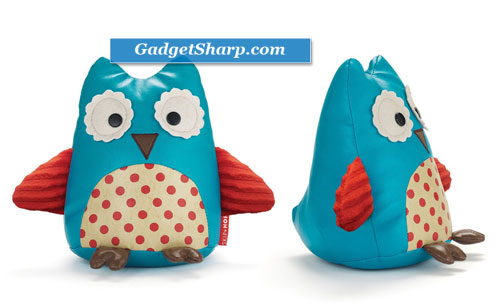 4. Genuine Leather Messenger Shoulder Bag, an Owl Design [amazon]
The four zippers use for all pockets closures. (Main pocket,Two Wings pockets,One inside pocket) 
The lifelike owl face cover on the top of the bag and the "Bird Feather" decorated on the"Owl Body". Slight tilt of the Owl's beak, let the Owl looks more vividly. 
The bag made of choice high quality cowhide. It is an absolutely collectable bag and a unique top grade gift item. -- Measurements: 11.0"(L)x11.0"(H)x1.5"(W) Approx. -- Real Leather Shouldr Drop 40-60" (Adjustable)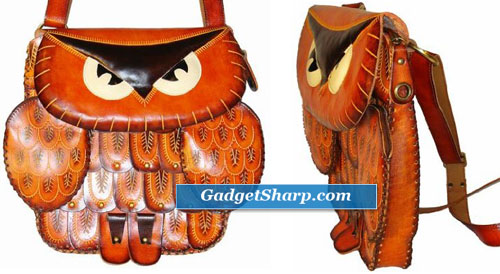 5. Awesome Owls Lotion Pump [amazon]
Keep soap or lotion within easy reach with an Awesome Owls pump dispenser. This hand-painted resin dispenser will delight children with its trunk shape and whimsical owl figure. The easy-to-operate pump helps prevent spilling.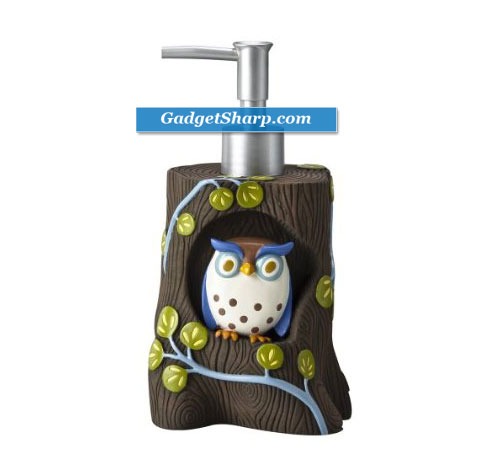 6. Old Blue Owl Clock Allen Studio Designs [amazon]
Made from an original design by Michelle Allen
Hand painted on resin
Acorn pendulum swings back and forth
Measures 7.5" x 12" - Requires 1 AA battery (not included)
Clock mechanism warranted for two years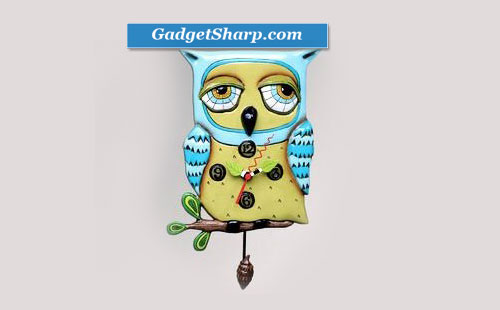 7. Forest Lamp with Shade [amazon]
On this unique treetop lamp sits a wise owl while a sweet birds chirps happily on top of his favorite mushroom
Adorable lamp is a great complement to the enchanted forest collection
Enter Lambs and Ivy's enchanted forest
Comes with a wise owl, busy beaver, loveable deer
Whimsical collection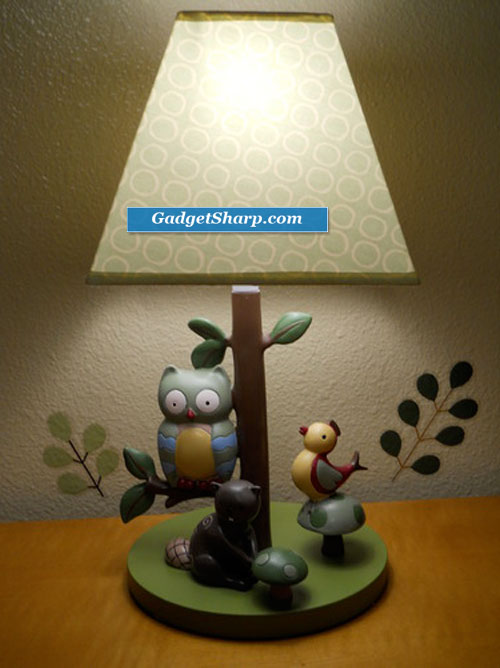 8. "My Little Night Owl" Snuggle Sack and Cap [amazon]
Enchanting, owl-inspired snuggle sack and cap with plush, ribbed fabric outside and comfy-cozy 100%
Snuggle sack is ribbed, camel-colored polyester with rich-brown jumper-like fit at the top, an appli
Easy open-and-close snaps at the shoulders and zipper on the bottom for quick access
Matching cap has owl-like ears, two wide eyes, an orange beak and crest and braided-fabric ties with
Snuggle sack and cap arrive on a tree branch-shaped cardboard hanger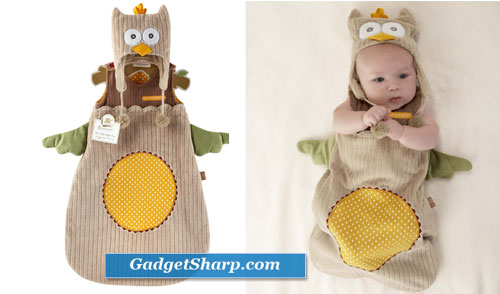 9. Skip Hop Treetop Friends Activity Gym [amazon]
Lots to do and see in the Treetop! Our adorable, ACTIVITY GYM has soft, linen and patterned arches and a matching supportive Tummy Time pillow. 13 easy-to-hang loops and 5-hanging toys offer irresistible multi-sensory play for baby at every stage of development. A mirror and sounds on the mat surface add to the fun! MIRROR APPLE has baby-safe mirror and tuggable stem CHIMING OWL with felt-ruffled tummy for tactile play RATTLE BIRDIE with see-through rattle and crinkle wings NUTTY SQUIRR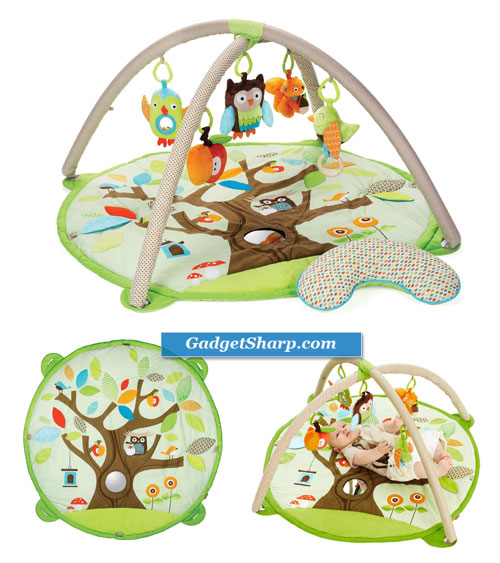 10. Dalen Prod. SRHO 4 Solar Owl Natural Scarecrow Device [amazon]
Life-sized and lifelike; hand painted
Molded vinyl
Timed, natural, solar-powered movement
Solar cell mounted on head
No batteries needed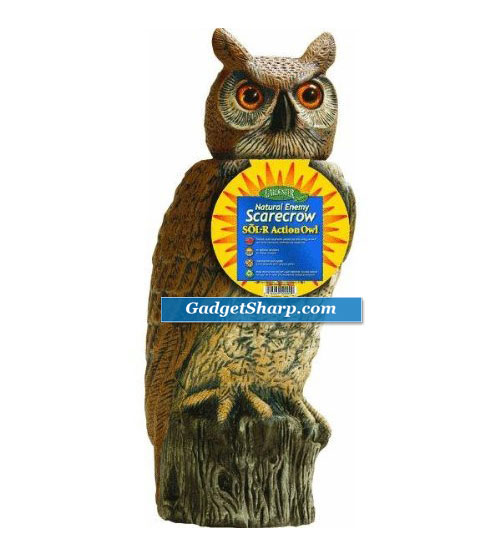 11. Awesome Owls Soap Dish [amazon]
Add a little flair to your bathroom with this Awesome Owls soap dish. The resin is painted in beautiful bright colors that are sure to complement any style. This piece can be easily cleaned by hand washing.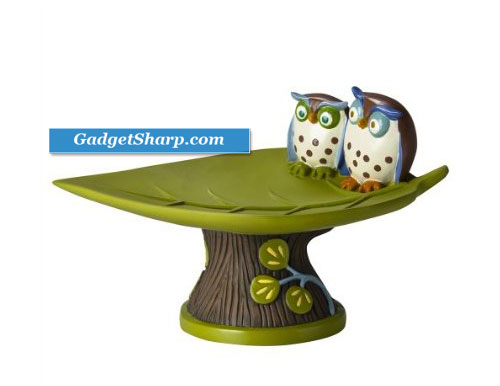 12. Solar Owl Accent Lights [amazon]
These Solar Owl Accent Lights 3563WRM2 from Smart Solar are sure to do a great job of keeping watch over your garden, deck or patio. LEDs for eyes that charge in the sunlight during the day allow these owls to also do a great job of watching over and ligh