Most of us see birds as a symbol of freedom, or even as symbols of the future. We love to have them around, watch them signing and playing. For the same reason, there are many bird shaped products on the market, which bring some natural feeling and charm into our home. And below are 5 Beautiful and Lovely Birds Shaped Product Designs we would like to share with you.
1. Idea Bird Alarm Clock [amazon]
Manufacturer describes color as "Light Blue". Color is actually LIGHT GREY. See image.
Digital display featuring time, date, and day. Snooze feature.
Dimensions: Ht: 4.25. W: 6.75. D:2.5".
Different alarm sounds and talking function.
Two lithium batteries included. No backlight.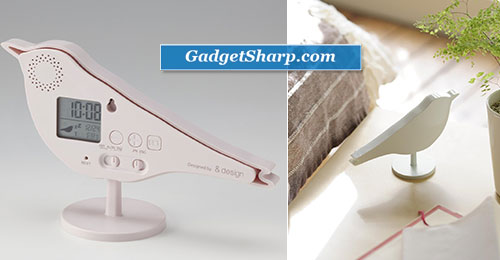 2. Koziol Pip Bird Napkin Ring Translucent Raspberry [amazon]
Let Pip fly over your table, keeping rolled napkins under their wings. Choose one color or a rainbow flock.
Height: 2 inches. Beak to Tail: 3.5 inches Designed and made in Germany by Koziol Pip are recyclable plastic bird shaped napkin holders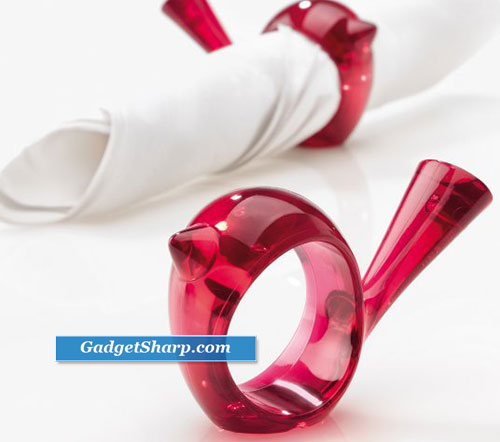 3. Chic-a-Dee Bird Styled Smoke Alarm / Detector [amazon]
Easily fitted to ceiling
Alarm sound level: 85db
Under normal conditions, a control light flashes once a minute
3 year manufacturers warranty
When the battery goes dead, an alarm signal will be played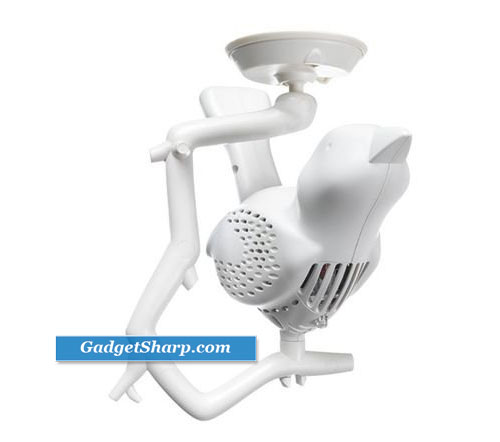 4. Appletree Design Flights of Fancy Bird Nest Salt and Pepper Set and Tealight Holder [amazon]
Functional and decorative salt and pepper set. also functions as a tea light holder when the salt and pepper shakers aren't in the nests.
Ceramic and dolamite material. constructed with quality and durability in mind.
Hand wash only, do not put in dishwasher
Comes gift boxed, will make a great gift for yourself or someone special
Unique and colorful, add fun and whimsy to your kitchen and home d?cor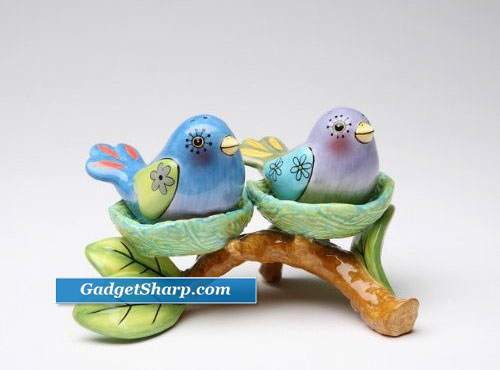 5. Birdhouse Key Ring - Brown House with Green Bird [amazon]
1 green sparrow keychain
1 brown birdhouse key holder
The tail of the sparrow is an alarm whistle
Birdhouse size: 2.9" hx 2.7" w 1.7" d
Adhesive backing or holes for mounting