To this day, bears play a prominent role in the arts, mythology, and other cultural aspects of various human societies. They are beloved by many people especially kids. Hence there are no wonder you can find many bear shaped products in our lives. They are not only toys for kids, but many other functional gadgets as well. Here, we rounded up 7 Cool and Cute Bear Shaped Products. Take a look and let us know which is your favorite one.
1. Polar Bear Drain Stopper [link]
Global warming is changing the climate patterns that all living things have come to rely upon. While we are powering our modern lives, wildlife such as the polar bear is struggling to keep pace.
Let the polar bear help you enjoy your warm bath by stopping the water drain and by peacefully floating around. Let him inspire you to take some action to help him. The Polar Bear Drain stopper was created by Chaiyut Plypetch.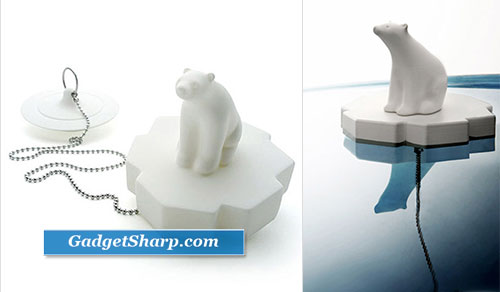 2. Sleeping Bear Bag [link]
This is a greatest sleeping bag. You can wear it to sleep when you go camping. It is safe that no bear will attack your camp and eat you? Or you just want to wear it, and then scare your friend when he(she) wake up in the morning.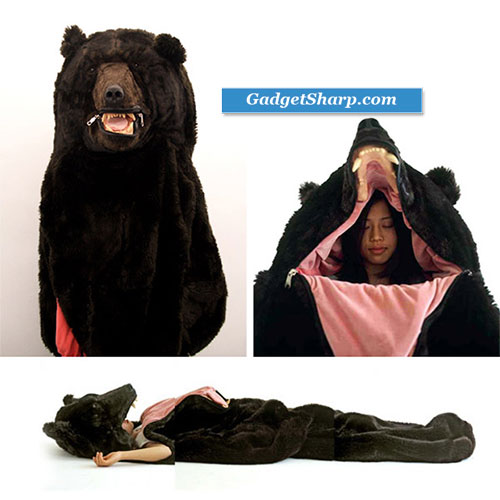 3. Teddy Bear Lamp [amazon]

Is he a bear. Is he a lamp. Whichever way you choose to see him, he's weirdly wonderful. Let him win a place in your heart as he sits quietly on your shelf or bedside table. The black fabric-covered shade is a reflective gold on the inside to enhance Teddy's golden features. His plump body lets you park him where you please without fear of him toppling over. Poor Ted may have lost his head, but he definitely lights up the room.

4. Brrrrr Polar Bear Ice Tray [amazon]

This polar bear has an unusual amount of feet, that?s okay though, they?re there for a purpose. Fill the decant up and put it in the freezer, the feet make individual ice cubes that you can break by giving it a good shake or a knock. Since it?s sealed, it saves the ice from mixing with odors or crumbs of any other food in your freezer.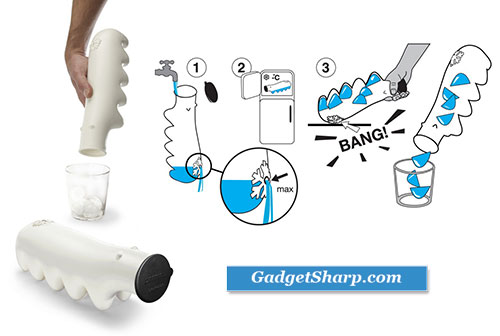 5. Teddy Bear Stereo Speakers Portable Speaker for iPod iPhone [amazon]

When you're on the hunt for new speakers for your iPod, mp3 player, or other device, you don't normally come across speakers that could be described as "adorable". The Sungale Teddy Bear Speaker definitely qualifies as adorable. This speaker features a fun design with speakers hidden inside a cute and cuddly teddy bear.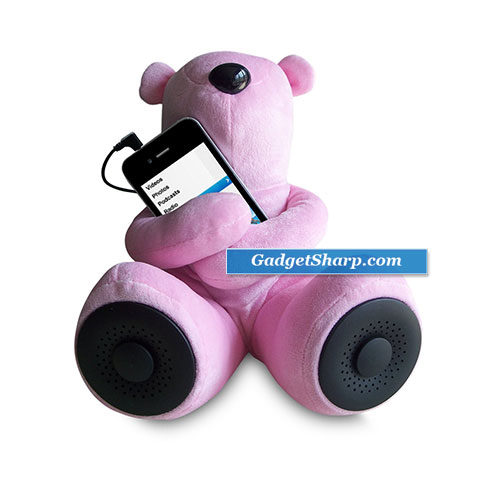 6. Yoga Bear Cell Phone Stand [link]

The Yoga Bear Cell Phone Stand is a very unique cellphone stand to put on your desk. Simply fold the Bear into its yoga position when you?re ready to hold your cell phone or other small electronics and unfold it when you aren?t using it.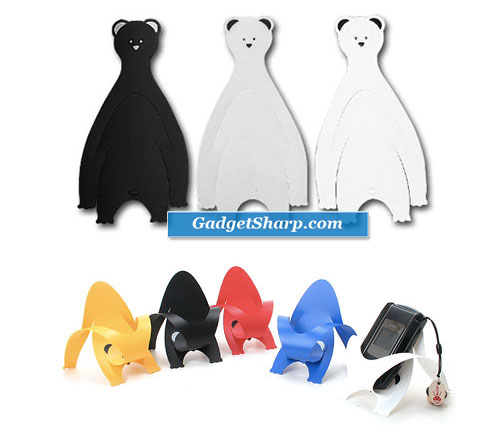 7. TRAVEL PILLOW/BEAR [amazon]

This furry friend is all ready to make travel more bearable. When you're tired, it's a cushioning neck pillow. The soft, polyester fabric is filled with microbeads that provide comfort and support, so that you can rest your head without a kink in your neck. When you're awake and ready to play, simply open the hidden zipper and turn the pillow inside out. The pillow amazingly transforms into a soft, cuddly traveling buddy! Great for long flights, road trips and other adventures, this pillow is sure to delight young and old. Made in China. Item ID: 23319 Age Recommendation: 3+ Materials: polyester, microbeads 12.5" L x 6" W x 6" H Care instructions: wipe clean with a damp cloth.