Famous for both its long neck and generous heart, the giraffe is revered in Africa as a symbol of love. Its skin pattern and its body shape are beloved by many people. No wonder you can find lots of designs shaped in giraffe for kids and adults. In this post, we rounded up 11 Cute Designs Inspired by Giraffe, most of them take advantage of its long neck and create a elegant and lovely design.
1. baby giraffe ring holder [amazon]
Ours makes a charming statue for the rings she adores. Exclusively from RedEnvelope. 2 3/4" x 1 3/4" x 5"H. polished silver-plate curved tray holds additional rings or small jewelry items.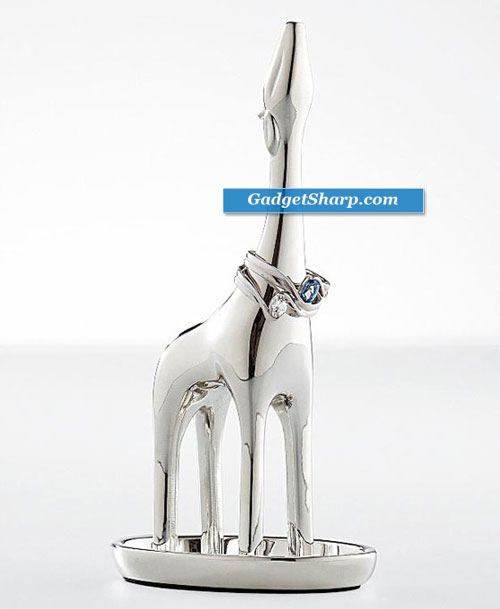 2. Sculptured Giraffe Candle 8" X 4" [amazon]
Did you know that both men and women consder candles to be an always acceptable and always apprecaiated gift? Candles are used in 7 out of 10 U.S. households. These individually sculpted and hand painted pillars feature truly amazing , life-like renditions. They measure approximately 8" high and 4" in diameter, are a beautiful addition to any home or office.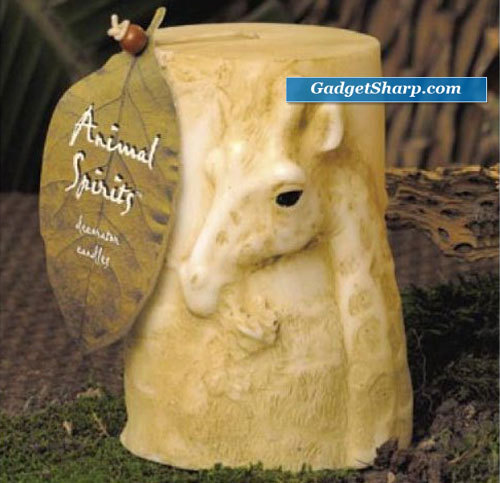 3. Jonathan Adler 25 1/4" High Left Giraffe Wall Sconce [amazon]
The Giraffe wall sconce is constructed of white glazed ceramic. The design is topped with a white linen rolled edge shade. Illuminate hallways, bedrooms, baths and more with this fabulous look.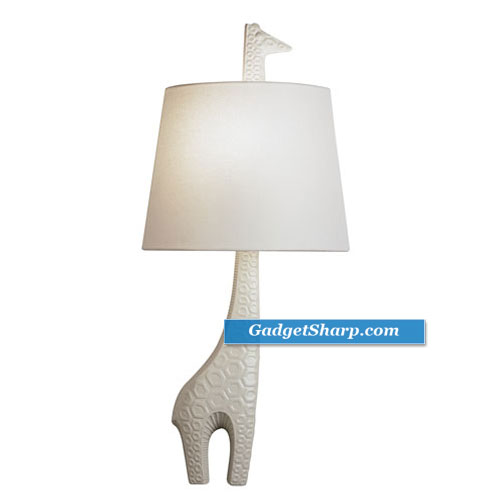 4. Animal Stool with Coat Rack - Giraffe [amazon]
Teamson Kids - Children's Animal Stool with Coat Rack - Giraffe. Hand painted. Hand carved. Multifunctional as both a stool and a coat rack. Cute product design will attract both children and their parents to purchase. Decorative as well as functional.
5. Keep Me Comfy Gerome Giraffe Neckrest [amazon]
Aurora World 10" Keep Me Comfy Gerome Giraffe Neckrest. This neckrest features cute giraffe face with comfy design and giraffe pattern. Aurora World is internationally known as a leading manufacturer of plush.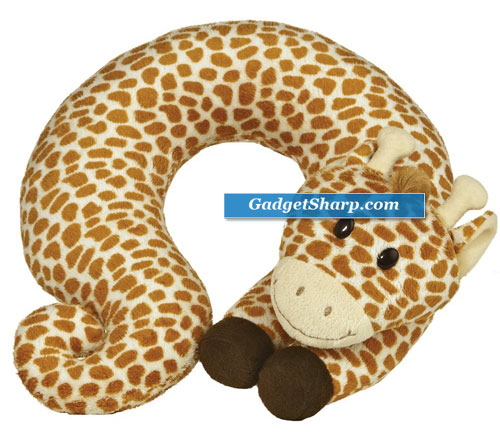 6. Animal Kettle Teakettles [amazon]
Enamel coating on both inside and outside of teakettle Use on a gas and electric stove Excellent heat resistance 2.5 qt capacity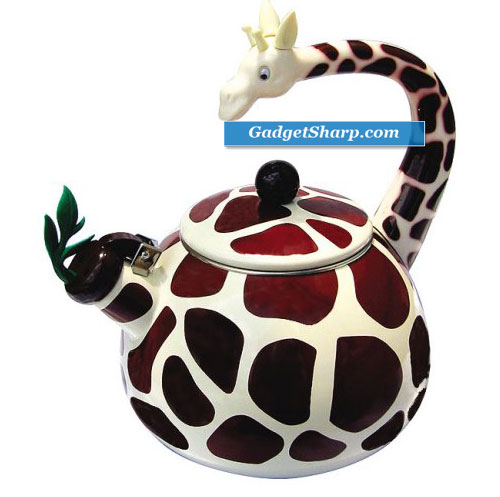 7. Georgetown Mini Metal 4" Planter-Dottie the Giraffe Planter [amazon]
4" Pot, 17" Tall, Metal planters are constructed of steel with a painted coating. . The planters do not have drainage holes so that they may be used indoors. Use a hammer and nail or a drill to add drainage holes. The rings on the large planters will also hold a clay or terra cotta pot. A protective coating may be sprayed on to preserve the finish. No Tools are necessary for assembly. Made for indoor and outdoor use.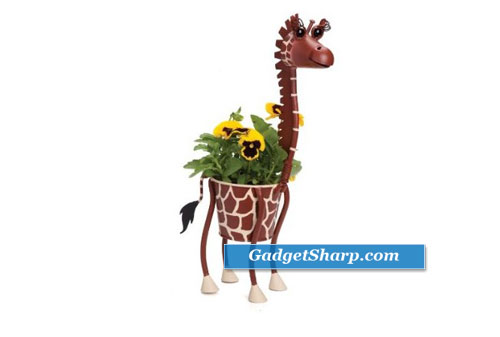 8. Giraffe Lantern [amazon]
From the wilds of Africa to your home, this giraffe lantern presents a striking image to your guests and friends. These stand over a foot and a half tall, and go great as pairs.
Big - 18.5" Tall Cast Aluminum Lantern has glass panes - Use Indoors or Outdoors Holds Votives (not included)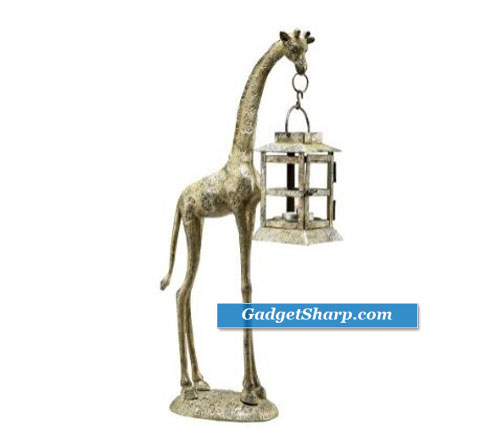 9. Bestever Baby Mat [amazon]
polyester
Machine washable
Extremely soft plush fabric
Folds up easily for transport
For playtime, tummytime, naptime
Functional and adorable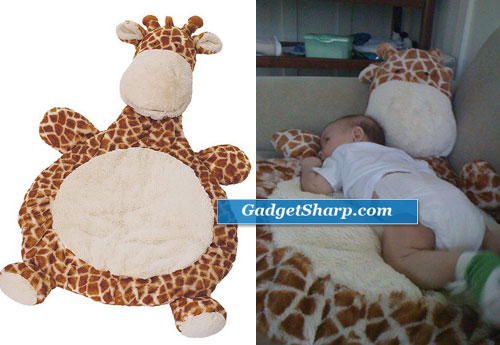 10. Aurora World Mitts n Hats 35" Gerome The Giraffe [amazon]
This adorable 35" Mitts n Hats is a hat, scarf, and mittens all in one, and is great for traveling. It is part of the Cheeky Charlie and his Jungle Buddies collection by Aurora, and is internationally know for quality and design.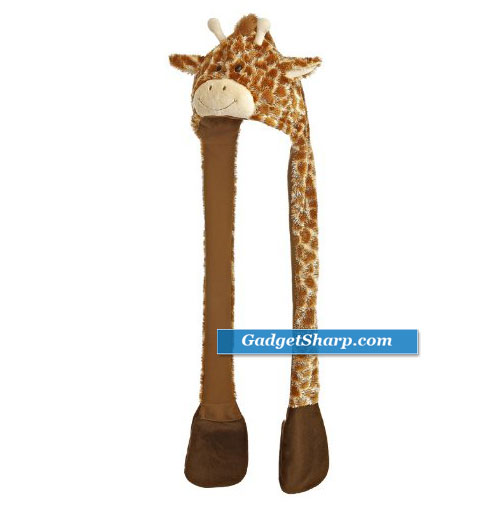 11. Giraffe Paper Towel Holder [amazon]
Longneck giraffe holds your paper towels for you
Can also be used for multiple toilet paper rolls
Sturdy cast iron