Not sure why, but apparently, there are lots of people love pig. If you take a look, you can find many products shaped in pig. Except the ping bank, the most common product, there are pig cutting board, pig pancake pan, pig tabletop vacuum, pig salt&pepper shaker, pig slipper, pig humidifier and so on. Things you can imagine or you can't imagine, all in pig shape, and unsurprisingly Adorable! Take a look and hope you like this collection.
1. Pink stoneware Salt Pig and Spoon Salt Keeper [amazon]
This cute salt pig is a whimsical update of the old classic.
Keeps your salt fresh and handy, right near the stove !
Made from stonewear with a simple matte pink finish
Glazed interior keeps salt from clumping in steamy kitchens or humid climates
4" long glazed spoon included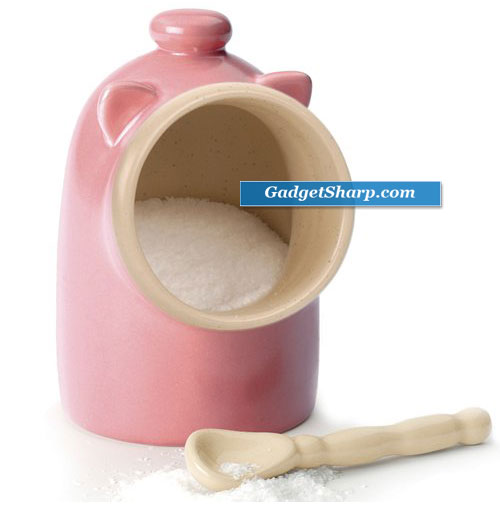 2. Pig Family Kitchen Chalkboard And Measuring Spoons [amazon]
This is one porker that really measures up. Ceramic pig wall plaque has four little piglet measuring spoons conveniently hanging from her underside so they're always handy when you need them. Plus, big mama serves as a chalkboard for jotting down quick reminders, phone numbers or scheduling notes. Includes 2 sawtooth hooks for easy hanging. Ceramic measuring spoons. 11 1/2"L x 1 3/4"W x 7 3/4"H….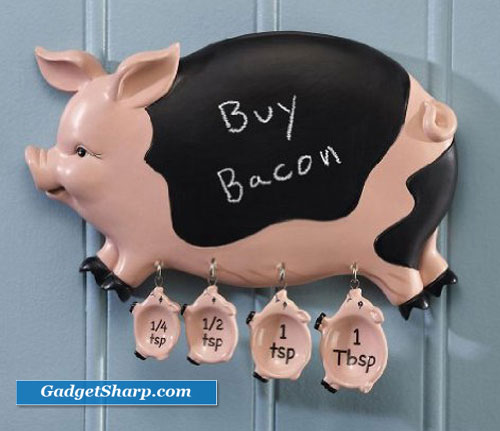 3. Joie Piggy Bacon Tray [amazon]
Fun and functional microwave bacon tray
Includes splatter lid to keep microwave clean
Grooved tray drains fat for healthier cooking
Part of the super cute piggy wiggy collection
Making the kitchen fun for all ages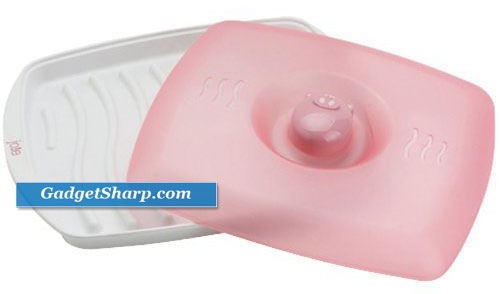 4. Norpro Pancake Pan [amazon]
Measures 10.5 inches/26.5cm in length
Made of nonstick and has a stay cool comfort handle
A fun piglet face embossed into your pancake
FDA approved nonstick coating
Hand washing recommended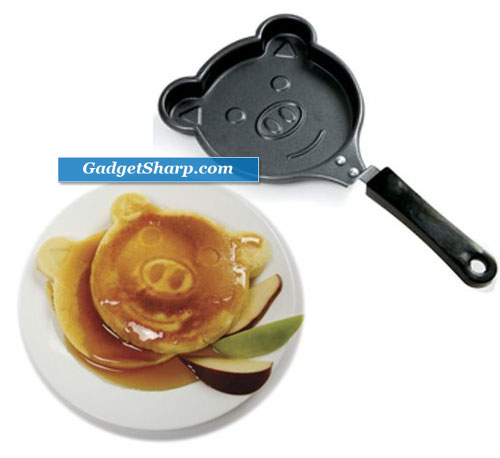 5. Handblown Art Glass Salt/Pepper Shaker Set - "Pig & Piglet" [amazon]
Individually handblown using high-quality glass
Topped with corrosion-resistant metal screw-caps
Set includes (1) Pig and (1) slightly smaller "piglet"
Handcrafted in the USA
Sure to bring a smile to your table!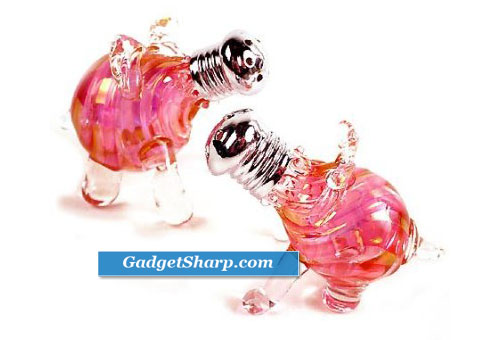 6. Charcoal Companion Pig Corn Holders [amazon]
8-piece Pig Corn Holders from Charcoal Companion put the fun into eating corn off the cob. Corn holders make four pigs, the oink end and the tail end joined by the corn in the middle. 4 sets, made of polyresin with stainless steel prongs to hold corn securely.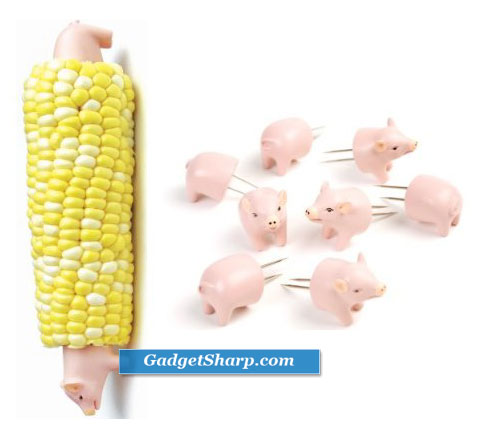 7. Miniature Pig Tabletop Vacuum [amazon]
Make crumbs and tiny dust balls disappear with our Miniature Pig Tabletop Vacuum! These powerful tabletop vacuums operate on two AA batteries. The easy to use one touch operation makes this mini vacuum useful and convenient. Comes with two AA batteries and instructions on how to operate and clean. Keep out of reach of children five years of age and under.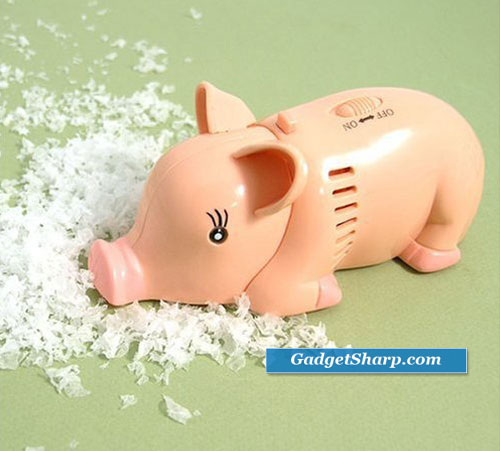 8. Pig Piggy Soap Scrubby Holder [amazon]
Pig Scrubby Holder
4 inches x 4 inches x 4 inches
Non-abrasive scrubby included
Made of hand painted earthenware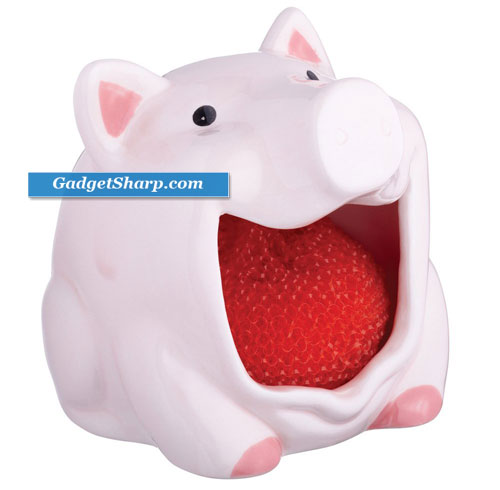 9. Arnold the Snoring Pig by Gundfun [amazon]
Arnold the Snoring Pig Stuffed Animal by Gund sleeps sweetly, but not silently! Squeeze his hoof to make this snuggly swine snore, wiggle, and even talk in his sleep. With his oversize snout, cute curly tail, and super-soft pink body, Arnold the Snoring Pig makes an irresistible stuffed pal. Try not to wake him with your giggling! Three AA batteries included. Overall size: 16".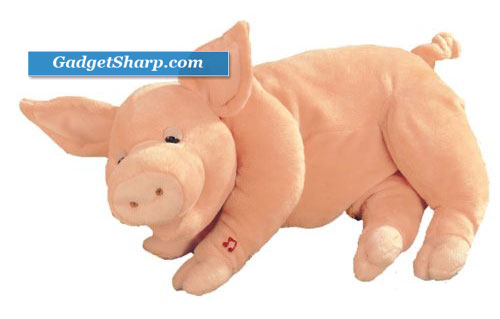 10. Crane Adorable 1 Gallon Cool Mist Humidifier [amazon]
Provides relief for cough, cold and flu symptoms
Supports easier breathing and congestion relief from allergy and asthmatic type symptoms
Provides moisture for dry coughs, sinus irritation, dry skin
Whisper-quiet ultrasonic operation
Moisture output up to 2.1 gal. per day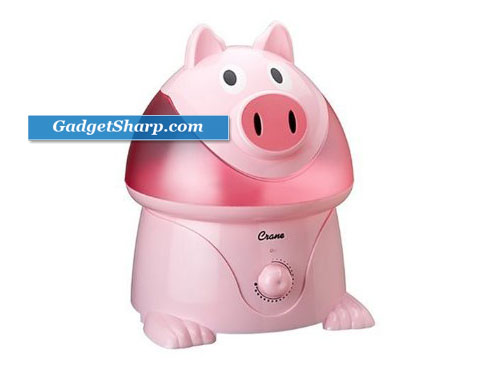 11. Pink Pig Animal Slippers for Women and Men [amazon]
Slip your foot into this plus porcine pal from Aroma Home and you're cute and cozy. The Pig slipper features a happy face and soft, warm interior to keep your toes toasty.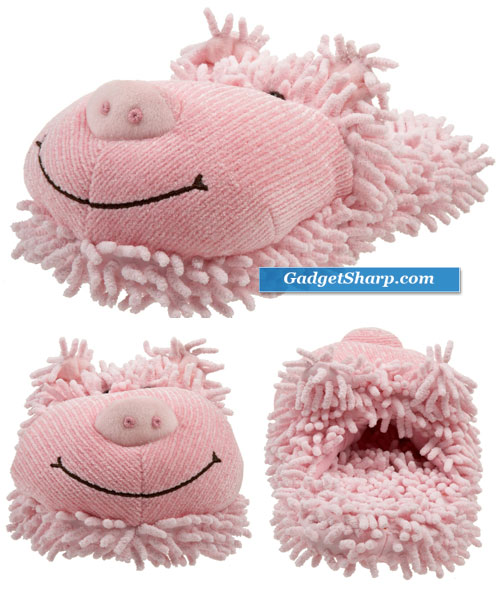 12. J.K. Adams Maple Cutting Board [amazon]
Whimsical pig-shaped cutting board; measures 14 by 9 inches (5/8-inch thick)
Each piece has hand-sanded smooth edges; hand stained
Made of Vermont-grown hardwood
Storing the board away from strong sunlight will reduce the risk of fading
Wash with warm soapy water and dry promptly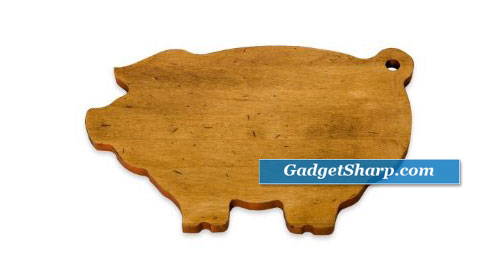 13. Esschert Design Flying Pig Votive Lantern [amazon]
Flying pig votive lantern
Unique design
Made of cast iron
Whimsical votive lantern
This pig with wings will hold your votive candle and cast a flickering light

14. Joyful Pig Salt & Pepper Shaker [amazon]
Patience Brewster Joyful Pig Salt & Pepper Shakers are kicky and fun - of course a little tree person would be riding atop a pig in a tutu! What else would they be doing? If you collect Christmas salt and pepper shakers, you've got to have these!
Approx 4.5 inches tall