Ducks are funny! They attract the most humor and silliness comparing with most animals. The word "duck" may have become an inherently funny word in many languages, possibly because ducks are seen as silly in their looks or behavior. If you are one of those people who love duck and want to bring fun to your life by using fun-looking duck shaped designs, you are going to check today's post, where we collected 9 Funny Duck Shaped Product Designs.
1. Rivers Edge Wine Bottle Holder [amazon]
The Rivers Edge Wine Bottle Holder hand painted poly resin design features excellent detail and realism while it holds a standard 750ml wine bottle, or your favorite whiskey, beer, etc. A great conversation piece, they look great with any Decor. Packaged in an attractive color box.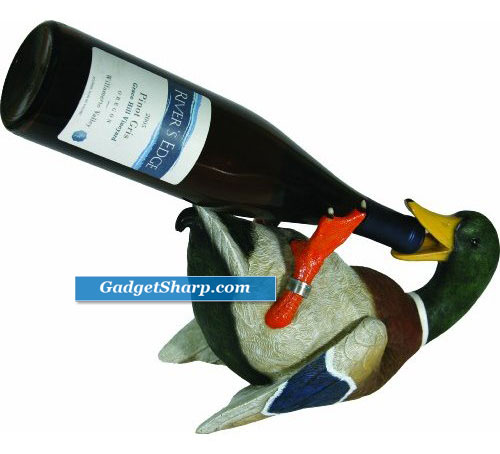 2. Duck Salt & Pepper Shaker Set [amazon]
Rivers Edge Salt and Pepper Shaker Set is in the Rivers Edge Wildlife Series. They are available in a wide variety of original designs. Each is constructed of hand painted poly resin, and each wildlife subject is holding a pair of glass salt and pepper shakers. Choose from eight whimsical wildlife designs.  Dimensions: approximately 9 x 9 x 8 inches. Features: Hand-painted poly resin construction Removable glass salt and pepper shakers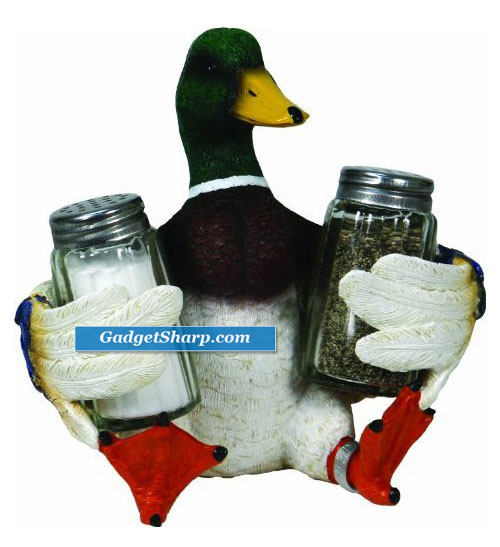 3. Mallard Duck Nut Cracker [amazon]
Hand carved and hand painted. This is an exclusive Rivers Edge design. A steel hinge pin allows it to crack even the hardest nuts. Design is stylish and innovative. Satisfaction Ensured.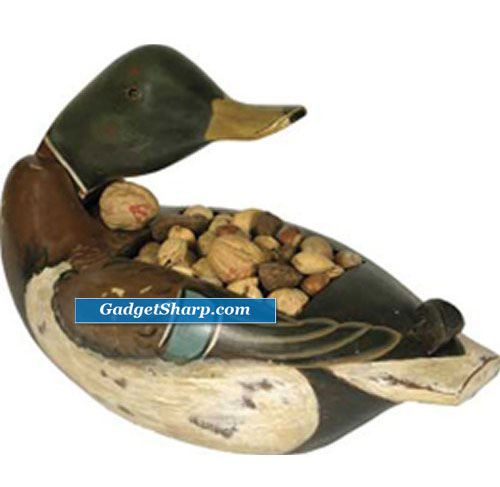 4. Duck Whistling Kettle [amazon]
Mallard Duck Whistling Tea Kettle
Material: Heavy gauge stainless steel with Enamel Finishing
Dimension: 8" width x 11" height
Capacity: 2.0 quarts
Clean and Care: Hand wash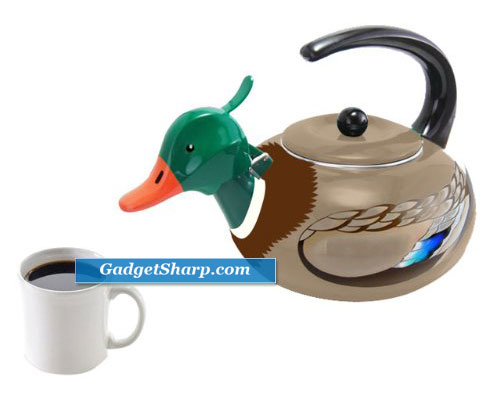 5. Duck Wall Clock [amazon]
This hand painted clock is a great way to show off your love of the outdoors! Approximately 12 inches high with 6 inch clock. 1 AA Battery not included.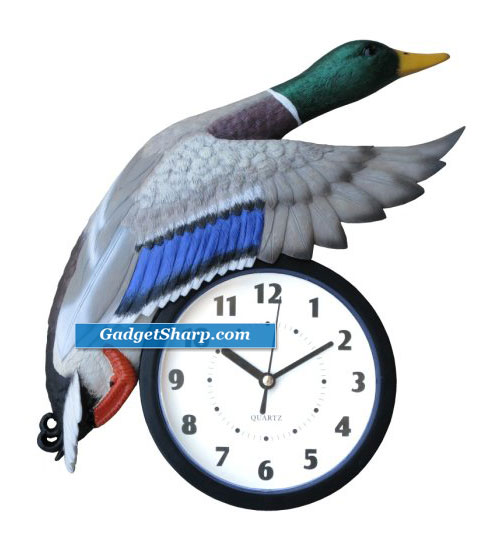 6. P'kolino Safari Duck and Ostrich Chairs [amazon]
Create a play space where creativity can run wild!
Suitable for playrooms and bedrooms.
Tested for stability.
Materials: fiber board with wood veneer
Great add-on chairs for the Tree Table!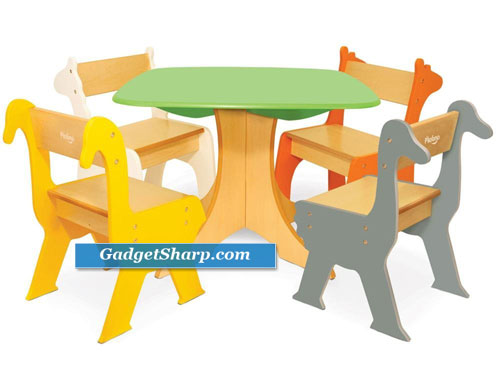 7. Well Educated Duck Bookends [amazon]
These guys read with a flourish. Charming and detailed pair of bookends to please that duck lover amongst us. Over 8" Tall, Cast Iron.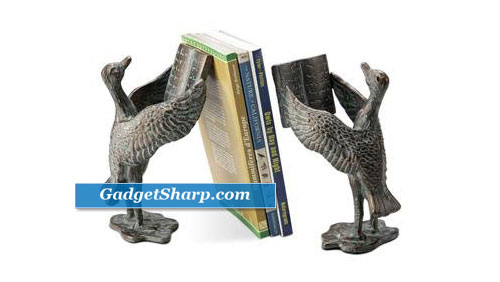 8. Standing Duck Toilet Paper Holder [amazon]
This decorative and unique toilet paper holder features a poly resin design. It holds a roll of toilet paper and comes with mounting hardware. Great gift for the outdoor enthusiast.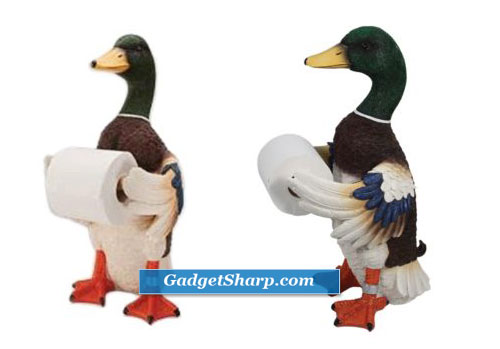 9. Duck Jewelry box [amazon]
This regal Mallard Duck has been meticulously hand painted and set with sparkling Swarovski Crystals Exquisite, limited edition item which is sure to grow in value over time. Arrives in a padded Presentation Box with a manufacturer's Certificate of Authenticity Measures 3 inches. Interior compartment has been completely finished in a glossy enamel. Exquisite!