Orange is a power color, which stimulates enthusiasm and creativity! People who like orange are usually thoughtful and sincere. Orange has some special energy and put some orange in your life will help to spice things up when you feel time is dragging and relieve you from being too serious and increase creativity. Here we includes 7 Lovely Products in Orange Color and hope they can bring you some energy in this Fall.
1. Lemon squeezer Ahoi transparent orange [amazon]
This original juicer will sqeueeze every drop of goodness out of lemons and limes. Both bow and stern can be used for pouring.
Features: -Made from recyclable plastic. -Easy to use and no mess as juice is collected in the boat. -Dishwasher safe. -Made in Germany. -Dimensions: 3.27" H x 7.87" W x 3.94" D.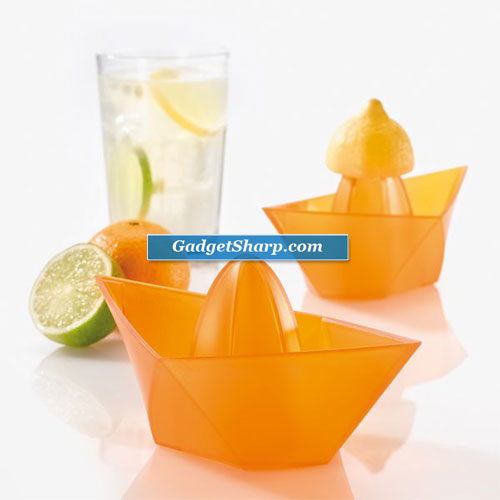 2. Luigi - spoonrest transparent orange [amazon]
Luigi by Koziol is ready for some stirring action; so let this Latin charmer lend a hand in your kitchen. Designed by: Seventh Sense Features: -Solid color high quality recyclable plastic with gondola. -Dishwasher safe . -Dimensions: 5.51" H x 3.15" W x 5.71" D.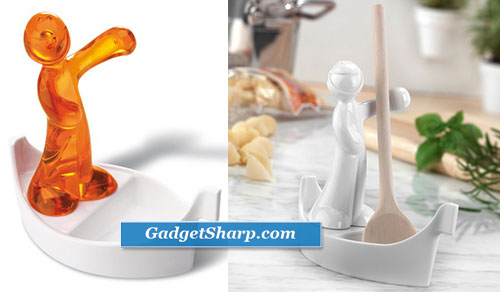 3. Fatboy The Original Bean Bag [amazon]
Fun and multifunctional lounge bean bag from Fatboy; for reading, watching TV, cuddling, and relaxing
Durable nylon cover with protective coating for stain- and water-resistance; filled with virgin polystyrene beads
Created by Finnish award-winning designer Jukka Setala; suits bedrooms, dormitories, family rooms, and offices
Available in wide array of fun colors; spot clean with damp cloth and mild soap
Measures 70 inches long by 55 inches wide by 8 inches high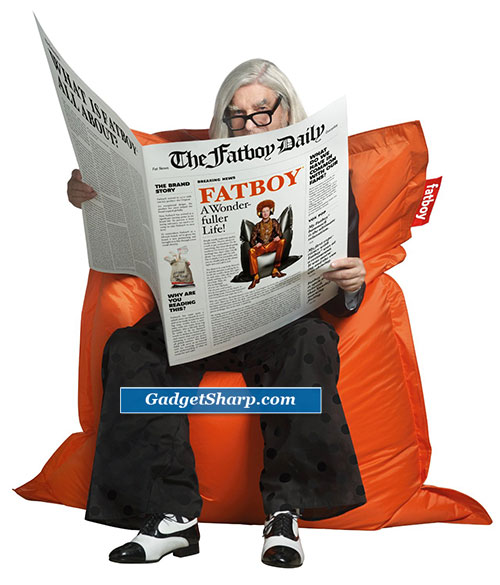 4. Trivet Flame solid orange [amazon]
Spice up hot treats with a dash of color. This floral table decoration has a hidden talent, doubling as the perfect platform for plates, bowls, dishes and pots on your table. Combine them in fascinating patterns for large pots. Heat-resistant up to 220?C/425?F.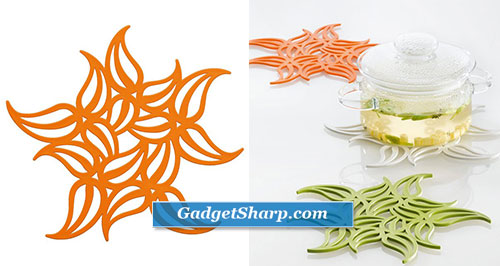 5. Cheese Grater Kasimir transparent orange [amazon]
The little hedgehog is the perfect symbiosis of design, function and feeling ? and an attractive addition to any table or kitchen. The ideal accessory for everyone who loves to cook and is devoted to fresh ingredients. Kasimir is comfortable to use and makes great fun of grating.
Measures: Length 15 cm, Width 10 cm, Height 7 cm Weight: 0.05 kg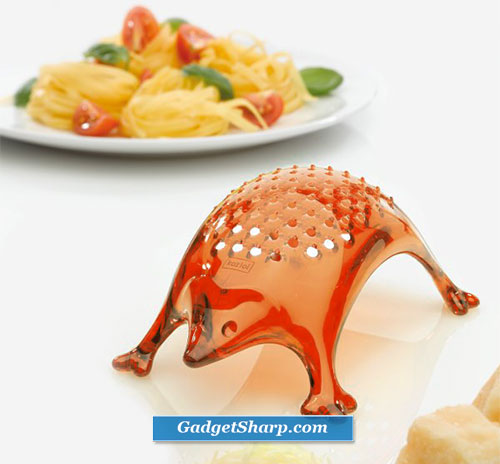 6. Koziol Dundee Nailbrush [amazon]
This crocodile Dundee will get rid of dirty fingernails in no time. The rounded handle cradles comfortably in the hand, and the soft bristles do a great job of cleaning and gently massaging your skin.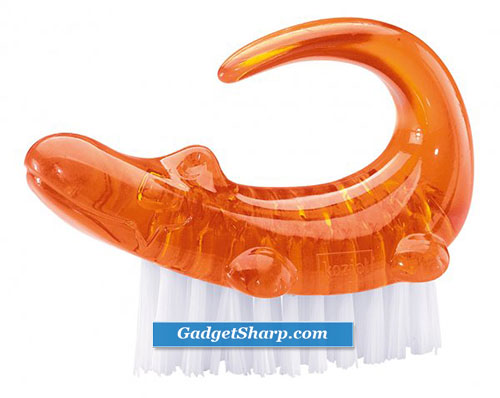 7. Floor Lamp Orion solid orange/transparent orange [link]
The Orion floor lamp stands sturdily on three feet and radiates everything in its path ? entire rooms, dark corners, converted attic spaces and ceilings.
stand it up, plug it in, turn it on!
angled beam, ideal for indirect lighting
three integrated feet for a sturdy stance
length of cable: 2 cm
max. 60 Watt, bulb fitting E27