Why limit your camouflage to cargo pants when you can wipe your ass with the trendy pattern? We found 11 products that take the military theme into the new fields: bedding, belt, switch plate, flask and even your toilet paper roll. Take a look and hope you enjoy.
1. Camouflage Count Sheet Set [amazon]
Queen Size Sheet Set Camouflage In Color
1 Flat Sheet
1 Fitted Sheet
4 Pillow Cases
Deep Pockets to Fit Extra Thick Matress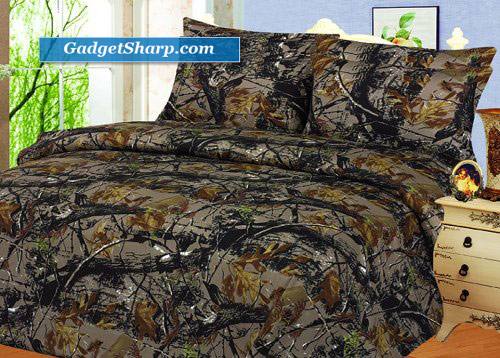 2. Camouflage 6 Pack Beer & Soda Can Holster Belt [amazon]
Beer Drinkers Survival Belt
Holds (6) 12 Ounce Canned Drinks
Durable Nylon Fabric Construction
Quick Snap Belt Buckle
Camouflage Adjustable Adult Size Waist Belt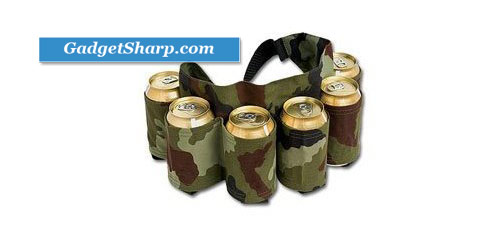 3. Diaper Dude Diaper Bag [amazon]
Ergonomic, across-the-chest design is super comfy and saves your shoulders
Three exterior zip-closed pockets are perfect for wipes, bibs, food and more
Elasticized bottle pocket is easy to reach
Large inner compartment with zip-closed pocket and special pouch for diapers
Padded changing pad included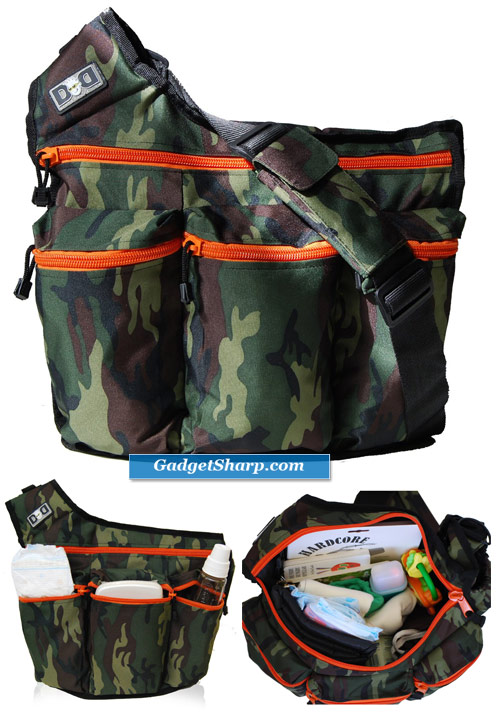 4. Camouflage Single Light Switch Plate [amazon]
This camouflaged Walkie Talkie light switch cover will add the finishing touch to your little soldier's wall decor.
Features painted Bronze Star in center
2 painted bronze mounting screws included
Designed for a single toggle switch
6.5" H x 3.5" W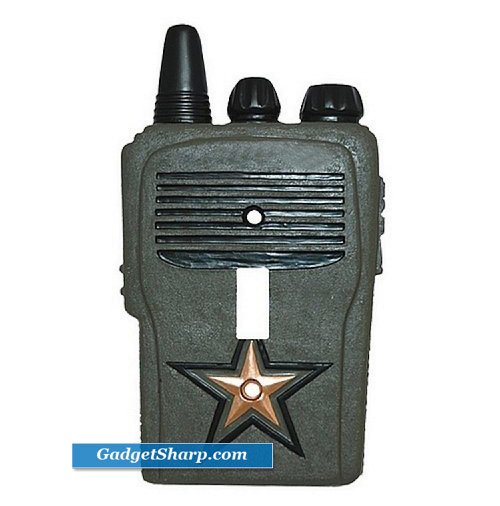 5. Panther Vision Realtree Camo Powercap with 6 LED Lights [amazon]
Premium, 6 panel hat with sandwich trim, premium comfort sweatband and durable Velcro closure. One Size Fits Most.
2 Green and 2 White LED's concealed under the brim preserves your night vision and will last for 100,000+ hours.
1 Ultra Bright White LED's in the brim and will last for 100,000+ hours
Exclusive 3-way lighting technology lets YOU choose the light that is right for your specific needs.
Provides light up to 50ft away and can be visible from over a mile.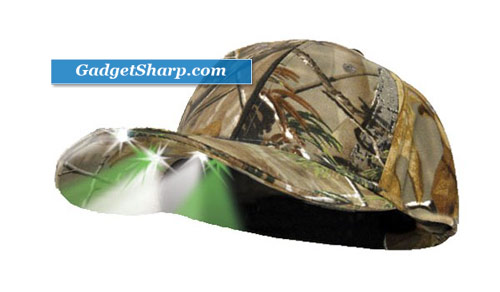 6. Camo Form Camouflage Tape 12ft roll [amazon]
Self-Clinging stretch fabric
Does not mar or leave residue
protects surfaces, conceals shiny surfaces
Washable and reuesable
Made in the USA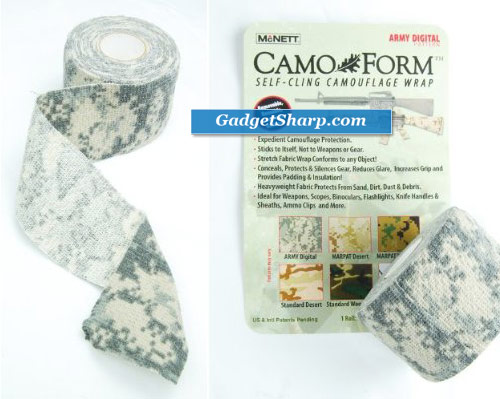 7. 8oz Stainless Steel Flask with Camouflage Wrap [amazon]
Features polished finish and fabric wrap. Measures 3-5/8 inch x 5-3/4 inch x 1 inch. Limited lifetime warranty. Gift boxed.Polished FinishCamouflage Fabric WrapMeasures 3-5/8 inch x 5-3/4 inch x 1 inch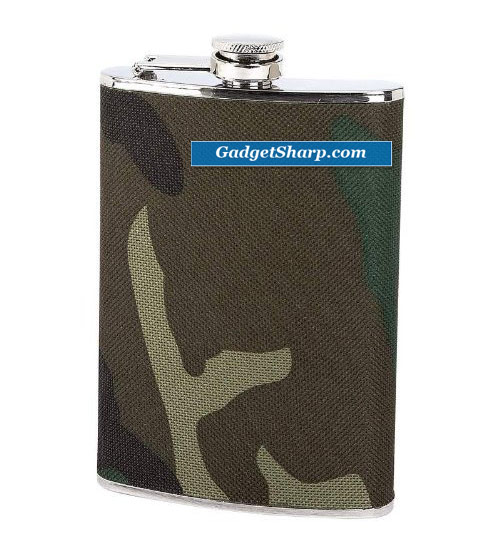 8. Safari LTD Camouflage Luminocular [amazon]
Children and adults us our brightly colored, powerful binoculars to bring nature into focus
Featuring 35 mm precision-polished acrylic lenses, vinyl case and a carrying strap included
Made of heavy-duty ABS vinyl
Large focusing ring for fingers of all sizes
Safari ltd takes pride in providing breathtaking, innovative and value priced scientific instruments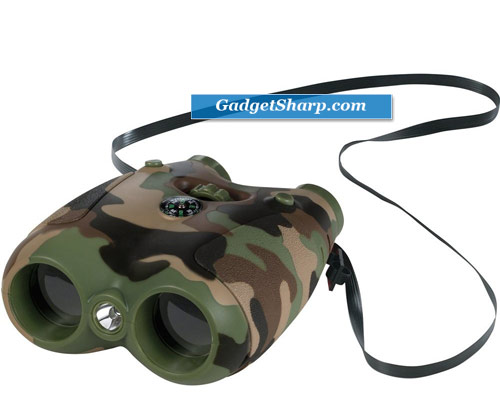 9. Home Collection Camouflage Bedding Ensembles [amazon]
Includes 1 Twin Bed in a Bag
Bedding 55%Cotton/45%Polyester; Sheet Set 55%Cotton/45%Polyester; Pakistan
A great all-over camouflage printed bed in the tradtional brown camouflage colorway
86 by 64-Inch Twin Bed in a Bag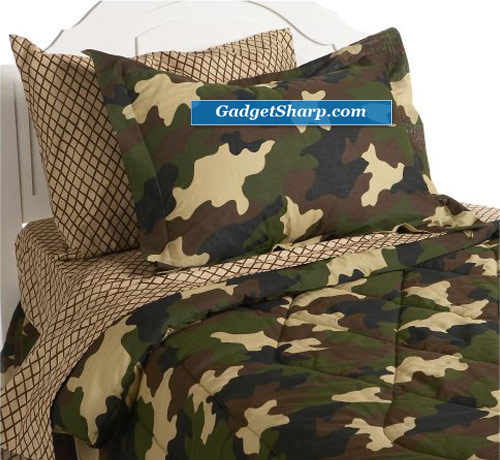 10. Camouflage Night-Light [amazon]
Camo decorative yet functional Nightlight. This product is resin based. Single switch and uses 7 watt standard bulb that's included.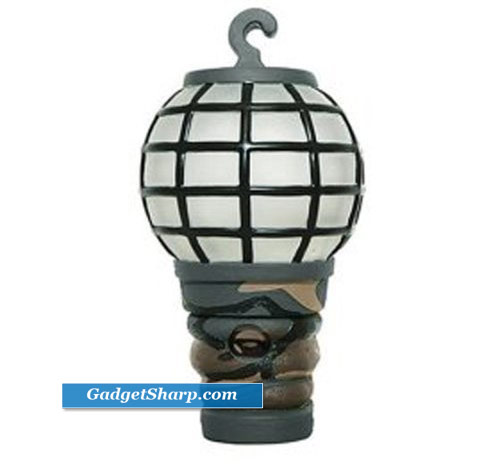 11. Funny Printed Toilet Paper ~ Camouflage [amazon]
Camouflage Toilet Paper. Funny Camo TP makes a great gag gift! Every square throughout the whole roll is printed!