Like Japanese food? Big fan of Sushi? Now, you can not only eat this fresh/delicious food? but also wear, hug, use and play with it. Don?t believe it? Check it post, we have 10 inedible sushi craft ready for you. So you can put it on neck, use it in the tub or hug it in your sofa? Can?t wait? Let?s begin?
1. Sushi Furniture - The Cali Ottoman [link]
The Cali Ottoman has sushi designs embroidered on top for a more vibrant and whimsical color scheme. The ottoman is comprised of four individual cushions perched atop a wooden base. The cushions are held together by a removable "seaweed" wrap with a velcro closure.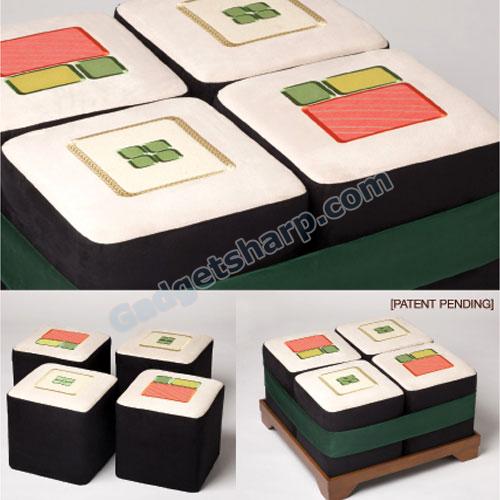 2. Sushi Jewerlry [link]
Sushi inspired jewelry designs made out of polymer clay.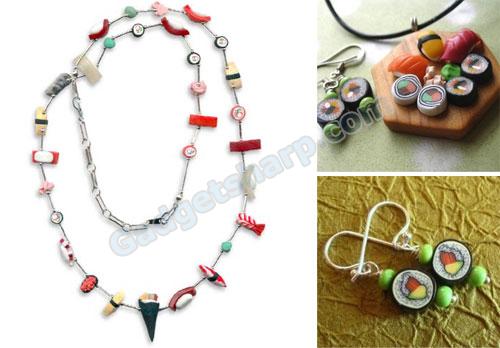 3. Sushi USB Flash Drives [link]
Sushi inspired USB Flash Drives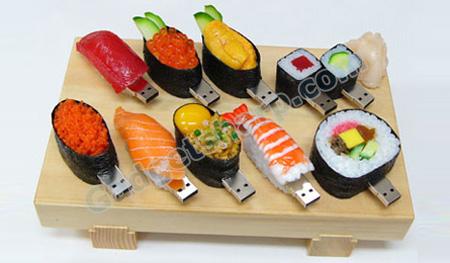 4. Sushi Candles [link]
Each of this Sushi candle comes per-arranged in its own Japanese ?take out? box with four pieces of sushi plus a side of wasabi and pickled ginger.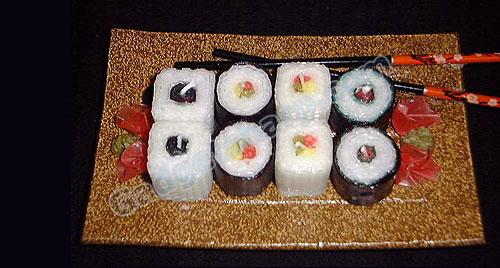 5. Sushi Stapler [link]
Sushi Staplers are little staplers that look just like real sushi. There are three styles – Maguro (tuna), Nagiri (salmon), and Ebi (shrimp). And they all rest on a base of sushi rice.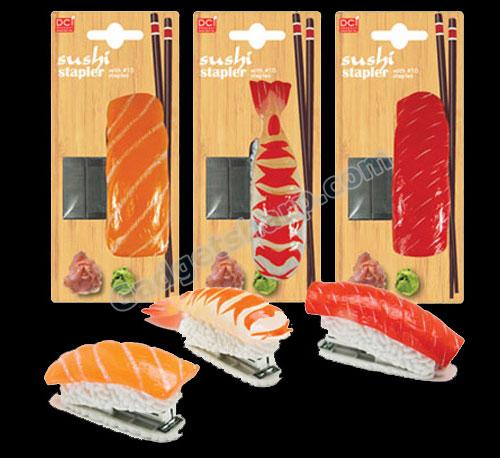 6. Lego Sushi [link]
Lego Sushi set that looks almost like the real thing, except for the inedible part. Taken from Big Daddy Nelson Flickr page, these has got to be the most intricate lego sculptures of sushi ever made. Every detail is made to look like its real life counterpart, the ikura sushi (fish eggs seaweed roll) shows its brimming fish eggs, wasabi with uncanny matching color and the ebi sushi (shrimp sushi) that looks ready to be eaten.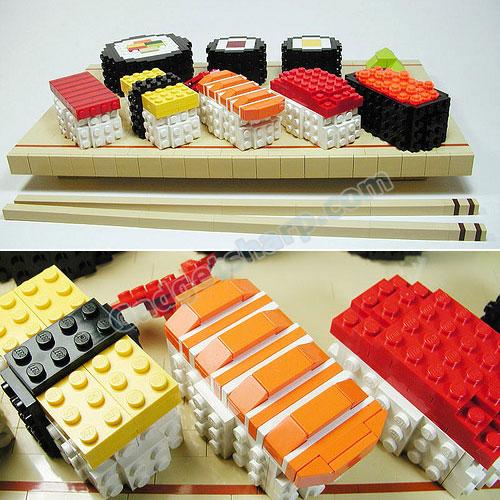 7. Crochet and Knit Sushi [link]
Below we have a platter of appetizing knitted sushi.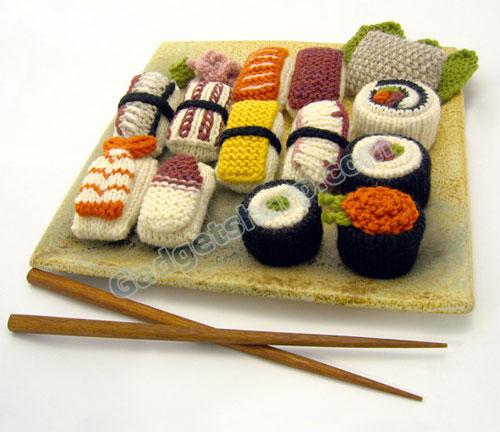 8. Sushi Soap [link]
So authentic looking? and while you can?t eat this sushi, it will definitely keep you clean.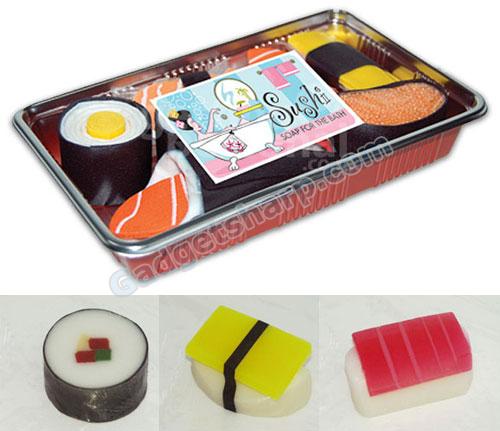 9. Sushi Spare Wheel [link]
Clever advertisement for Yuzu Sushi by Lg2, Quebec, Canada.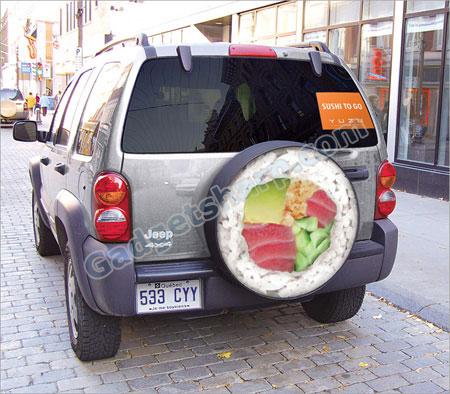 10. Sushi Pillows [link]
Stylish pillows that look like giant pieces of sushi. Choose the delightful Shrimp Nigiri? or go for the delicious Salmon. There?s even a giant green Edamame for you to cuddle up with.