A bag, a shoe, a snack ? a keyboard for every geek. There are 11 unusual keyboard inspired products in this post, all proof of human imagination and advanced technology today. Interesting and funny accessories, sweet and delicious food, creative and unusual concept, Smash forehead on keyboard to continue?
1. Keyboard Armchair [link]
Designer Dante Bonuccelli and Lamm have created a unique armchair for the UMUL 2009 project (Use More, Use Less), a permanent workshop on re-use in design. It?s back is made of computer keys, which if they flex, might add a heretofore unseen level of comfort from keys.
The discarded laptop keyboards were then used to create Texte-ile.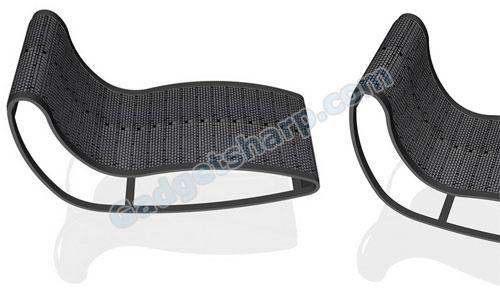 2. Keybag by Joao Sabino Studio [link]
Keybag, is a ?container? built with 393 keys from computer keyboards. There is the intention to generate a shape from fragments (keys), altering their order without loosing the bond to the primitive object. This lack of order allows the singularity of each object, which becomes itself, a communication vehicle that can be configured to act as a message, encoded or not. Is shape suggests a lady?s handbag like a ?pochete?.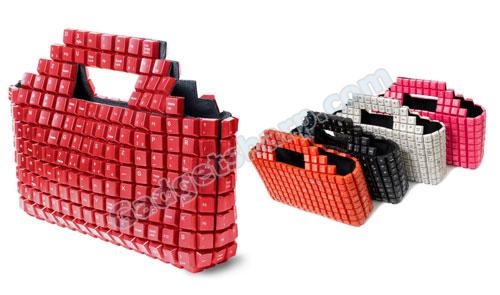 3. Chocolate Keyboard [link] [link]
Chocolate keyboard, Sweet design for geek.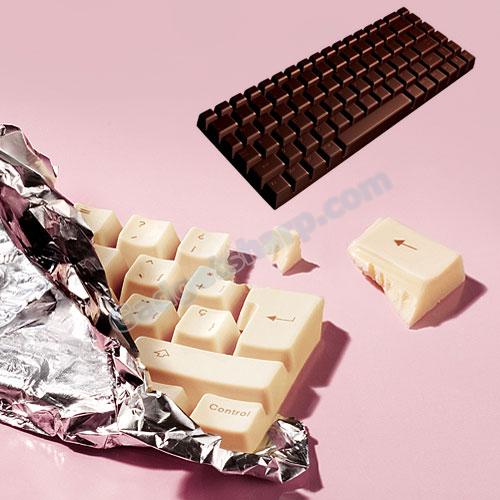 4. Silicon Gallies, keyboard necklace [link]
This listing is for one (1) Silicon Gallies - Personalized Laptop Computer Key Pendant on Cable Choker - Silver - Choose One Letter Number or Character
~ Upcycled laptop computer key (silver) ~ 2.2 cm x 5mm handcut glass tile ~ Small sterling silver Aanraku bail ~ 18" cable choker necklace with silvertone magnetic barrel clasp
Thay are looking pretty cool…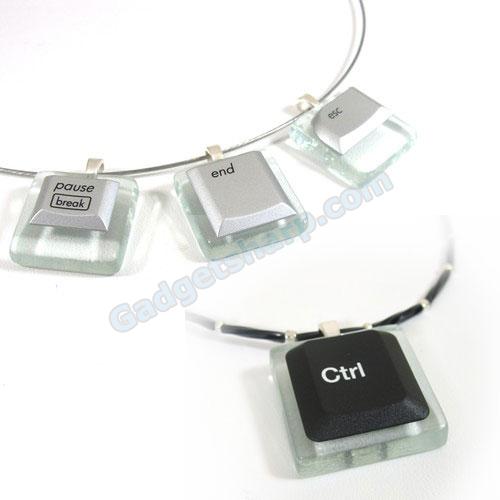 5. Recycled Computer Keyboard Keychains [link]
Check out these geeky keychains made from recycled computer keys. Two versions are available: the ?Go Home? and the ?Help Esc? keychains.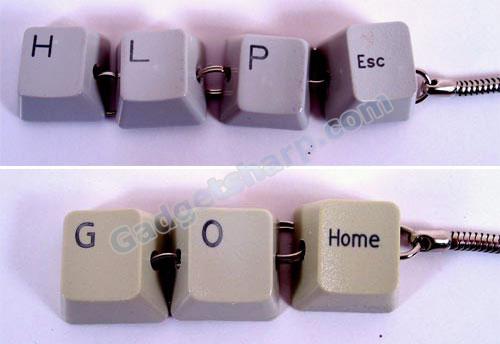 6. Power Black Keyboard Keys Cufflinks [link]
These Power Black Keyboard Keys Silver-plated Cufflinks will help you stand out! Perfect for any businessman or office worker! These cufflinks are made from brand new, never used keyboards, all keys will be clean and in mint condition.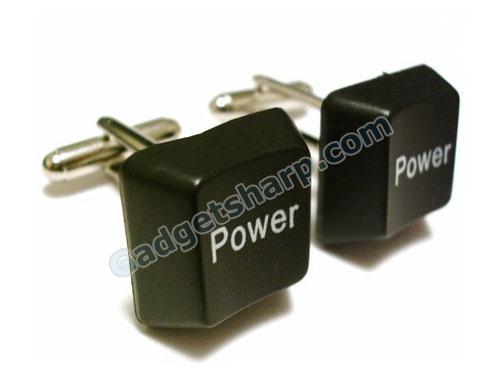 7. Shooting Dice [link]
Each die is made up of keys from discarded keyboards. Slap on some simple rules and BAM, you?ve got yourself a game. So the next time you come across a group of people shootin? dice in an alley, drop the keyboard dice and show ?em how it should be done
Game rules
?+? and numeral = Go ahead as numeral ?-? and numeral = Go back as numeral ?End? and numeral = No chance to move ?Home? and numeral = Do all over again ?PgUp? and numeral = Throw the dice two times and go ahead as plus numeral ?PgDn? and numeral = Throw the dice two times and go back as plus numeral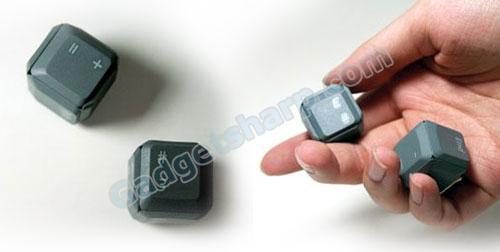 8. Ctrl Alt and Del hair grips [link]
Bad hair day? Ctrl, Alt & Del it!
I had the inspiration for these when i sat down to craft after a bad day - wouldn't it be wonderful if Ctrl, Alt & Del restarted more than just your computer :)
Set of 3 hair grips with Ctrl, Alt and Del laptop keys attached.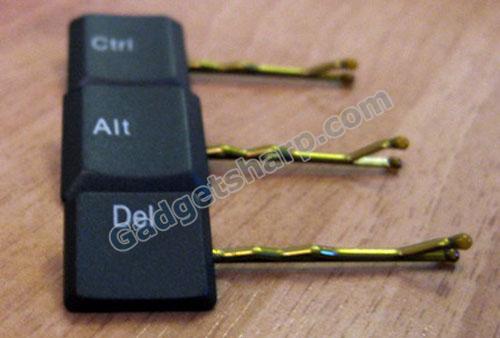 9. Keyboard Tie [link]
A computer keyboard themed necktie. This microfiber tie features a repeating keys from a computer keyboard. A great tie for the web and computer savy.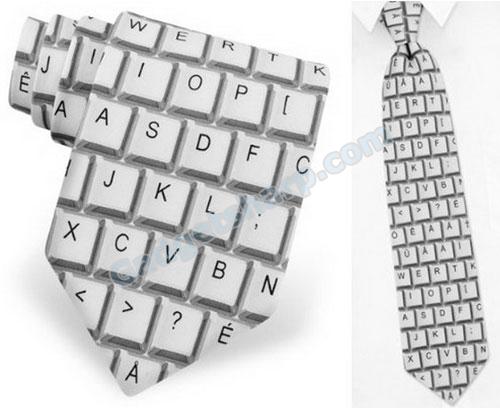 10. Keyboard Shoes [link]
Its a keyboard shoes? OMG. How impressive is that. Im wondering how does it feels like to wear that kind of shoes. I really loves it, its really cool.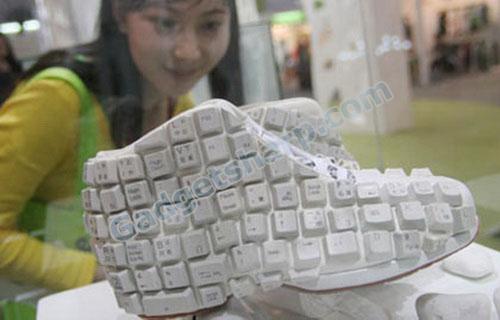 11. Keyboard Pants [link]
The last one is NOT Keyboard Inspired Product. It's a real KEYBOARD!
This eye catching pair of ?Beauty and the Geek? jeans is designed by designer Erik De Nijs. These ?modern shaped trousers which is often worn by youngsters..? are the perfect solution for Googling quick exits while running from the fashion police. Ah, but look closely! Now as you jump over fences and dodge barking dogs, you can take your chase music with you. Built into the knees are a pair of crotch rocking speakers that really add that extra level of excitement while sticking it to the man. Around back you have the added convenience of a back pocket for your ?mouse?(which will be your only friend at this point). And for you gamers, there is even a joystick controller located just behind the front zipper. Looking at the key arrangement I am oddly compelled to want to write ?poop? over and over again.