It seems like there is a trend to put mustaches on everything. If you look around, you will find product design, and designers everywhere are celebrating the mustache. So, if someone said to you,? nice mustache?, it might not be on your face, but somewhere else. Now, let?s check our today?s post, 10 mustaches inspires product designs.
1. Mustache Napkin Rings [link]
These Mustache Napkin Rings should have been on the top of my list of cool things with mustaches if I had seen them before. Each ring is laser cut from acrylic, and the mustaches are made of chalkboard so the rings can double as placecards!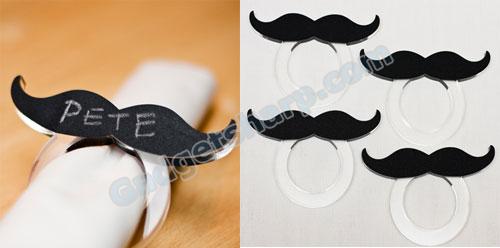 2. Mustache Handkerchief - Pick a Fabric [link]
This goes out to all the mustache lovers!
The Mustache Handkerchief has 4 prints of mustaches inspired by Salvador Dali, Tom Selleck, The Classic Handlebar, and some baseball player from the 80s!!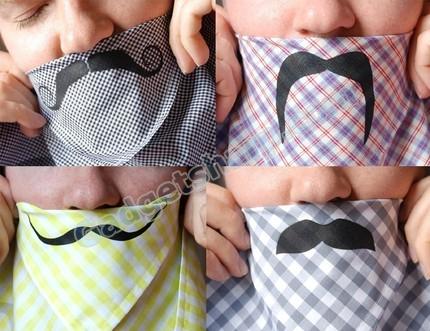 3. Mustache salt and pepper shaker [link]
When you hear salt and pepper moustache what do you think of? I think of Burt Reynolds and maybe a moustache that Spinderella grew after Salt and Pepa broke up. These are actual moustache salt and pepper shakers. Instead of pass the salt you can say pass the stache. The shakers separate for easy use and when put back together viola! Stashtastic table accessories!
It also has different numbers of holes on halves to distinguish that one is salt, and one is pepper.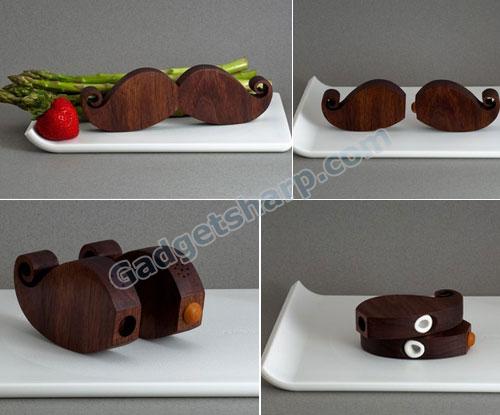 4. Pencil Thin Mustache [link]
They are putting mustaches on everything these days! These pencils come with five different moustache styles (Salvador, Zorro, Burt, Django, Clark). Now you can have a moustache at school, home or work. Plus you have something handy to doodle with. Doodle is a funny word and apparently doodling makes you smarter.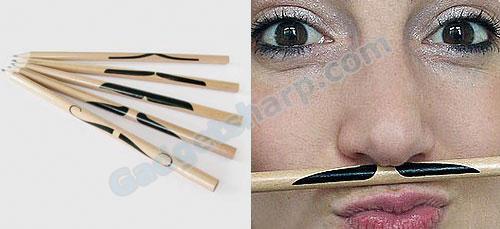 5. Interchangeable Mustache Pillow [link]
The Mr. Moustache Pillow is designed by sallyenglanddesign. This 16 x 16 white twill and woven pillow comes with four interchangeable velcro moustaches (Fu Manchu,trucker,gentleman,& salt 'n'pepper!). "The delightful Mr.Moustache pillow comes with four interchangeable velcro moustaches (Fu Manchu,trucker,gentleman,& salt 'n'pepper!) and a clear plastic storage pocket on the back!"
Pillow cover is spot clean only. Pillow form itself is washable.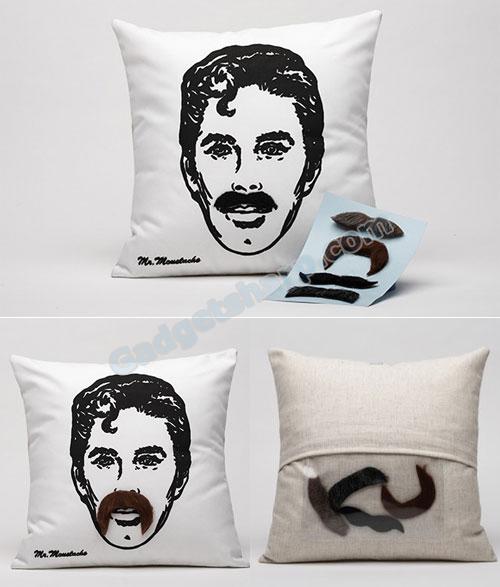 6. Mustache Bandages [link]
Make that booboo feel all better with mustache kisses - tin of 25 flexible bandages, each topped with a mustache graphic. The perfect design to disguise your pain.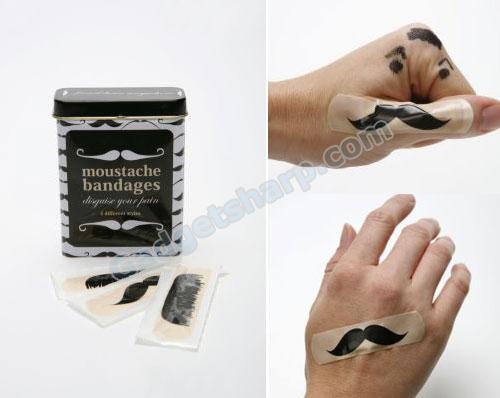 7. Mustache Cookie Cutter [link]
Mustache Cookie Cutter measures 5-1/4 x 2-1/2 and does look fun.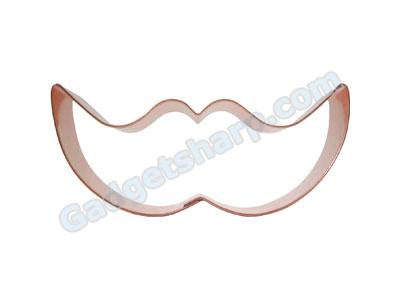 8. Mustache Pint Glasses [link]
Pint Glass holds 16 oz.; measures 5 3/4" tall. It will definitely give you a funny looking when you drink with it.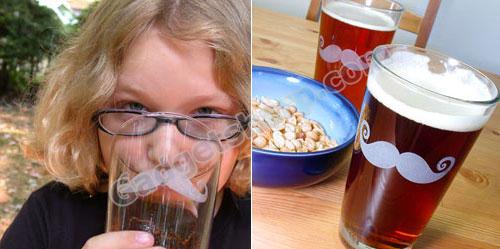 9. Mustachio Plush [link]
This is incredibly creepy and weird. But it does make me laugh.
This mustache has a mustache! What is the world coming to?! Super soft and ironic Moustachio Plush with a cute little mustached face at the front.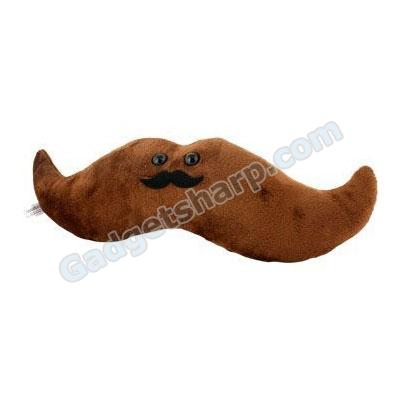 10. Mustache Self Portrait Mirror [link]
These self portrait mirrors by The Design Can have a laser-cut mustache in them. Wake up every morning and know exactly how you?d look with a mustache. That being said, ladies?this is probably not for you.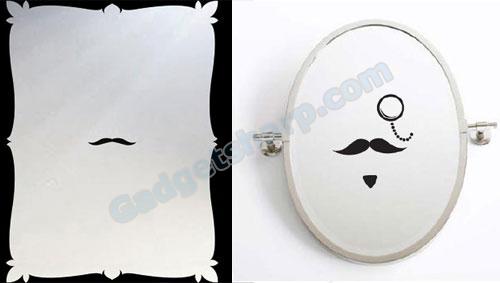 ================================================================= And of course, no one can deny Eggs Definitely Look Better With Mustaches n_n [link]