A few cheeky watermelon-themed products we happened upon recently got us thinking about the summer fruit as a source of design inspiration. This sweet fruit is full of bright color: red, green and black. The designs inspired by it are full of fun - from dip bowl to door mat. Now, let's take a look at these 10 Cool Watermelon Inspired Designs and celebrate the bright colors and playfulness of one of nature's most influential fruits.
1. Watermelon Bowl Ceramic Dip Bowl [amazon]
Part of the Gourmet Home Collection Realistic ceramics made to resemble life like produce Individually Hand painted Ceramics microwave and dishwasher safe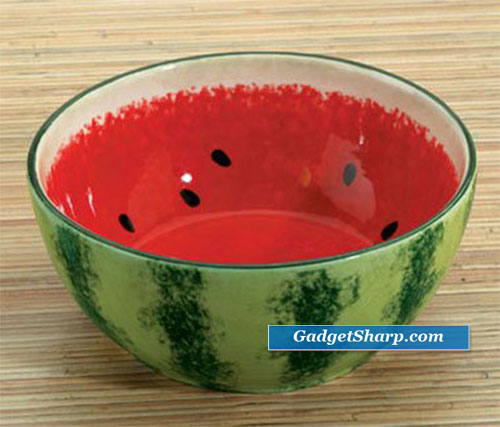 2. 3-D Paper Towel & Napkin Holder [amazon]
Create a personal and elegant touch to your kitchen!
Great as a gift!
Perfect for ANY watermelon collector!
Excellent attention to detail and such vibrant colors!
Useful and stylish all in one!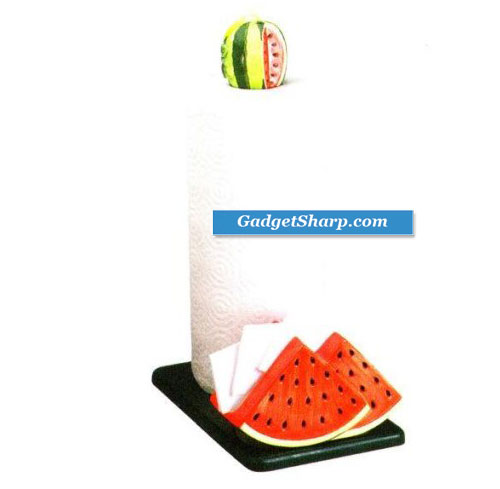 3. Picnic Party Watermelon Plates [amazon]
Each plate designed as a half slice of watermelon
Hand painted green and red earthenware
Perfect for serving snacks, foods, and appetizers
Great for picnics and parties
Hand wash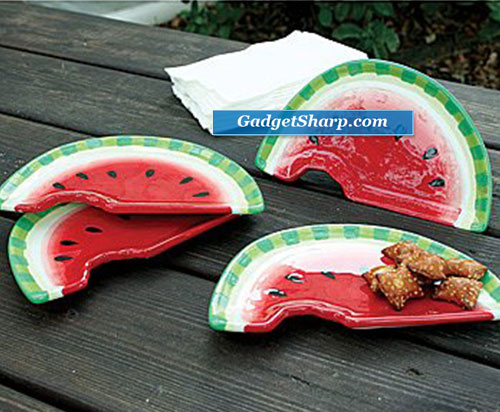 4. Fruit Memo Pad: Watermelon [amazon]
Memo Pads in watermelon shape. Diameter: 9cm Pages: 150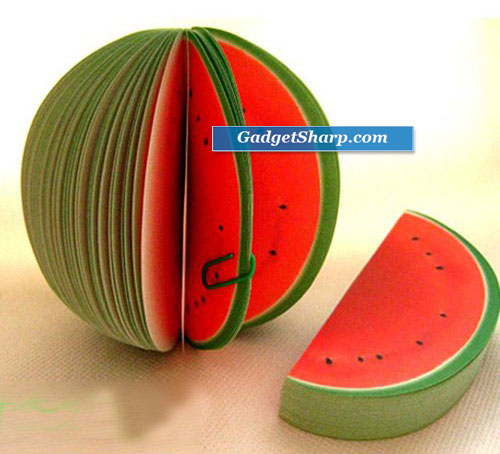 5. Watermelon Dip Bowl and Spreader Set [amazon]
Dip bowl and spreader set Bowl and knife handle made of earthenware; stainless steel blade Perfect for jam, butter and soft cheeses Bowl has an 8-ounce capacity and spreader is 5-inch long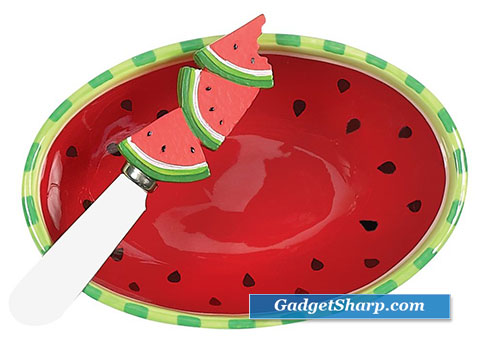 6. Lolita Hand Painted Shooter Glass [amazon]
Lolita hand painted watermelon shot glass 2-ounce shooter glass Every shooter has a unique licensed drink recipe on the bottom Every party shooter is conveniently shipped in a coordinating gift box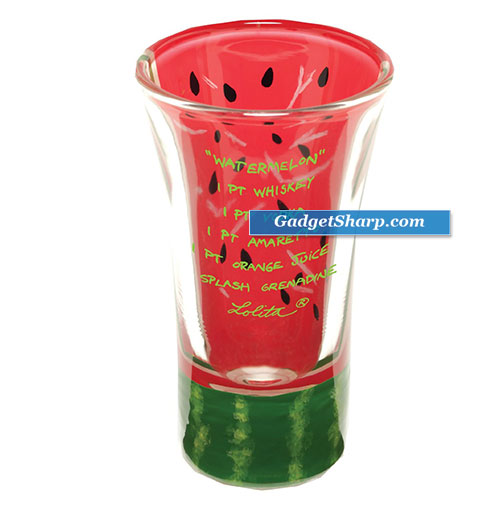 7. Watermelon Shaped Bath Sponges [amazon]
Two watermelon shaped bath sponges per pack. They are great to use as bath sponges or bath toys.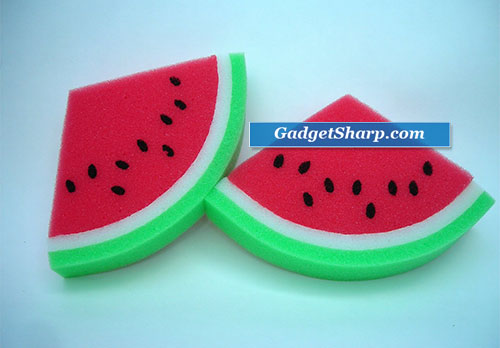 8. Watermelon Doormat [amazon]
Coir with vinyl backing Great addition to your entry Measures 18-inch x 30-inch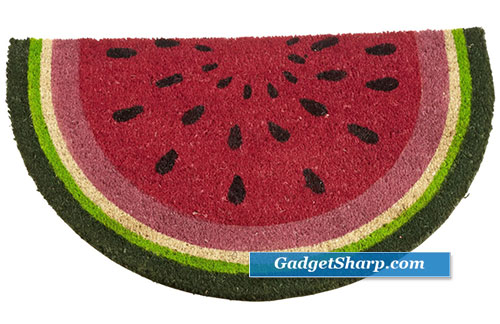 9. Kuhn Rikon Melon Knife Colori [amazon]
Blade is made of high carbon Japanese steel
Nonstick coating ensures food will release easily from blades
Red sheath, with its decorative seed-shaped accents, coordinates with the whimsical design of the knife
Seed-shaped cut-outs prevent sticking and help melon slide off the blade easily
Ergonomic handle is designed to help you maintain your grip while applying pressure to cut through tough melon skins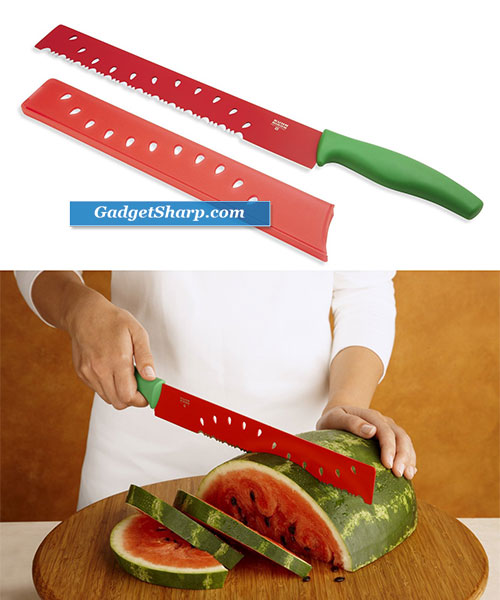 10. Watermelon Hinged Jar [amazon]
Hinged jar with fun watermelon design Lid and container made of earthenware; locking metal ring with airtight seal Hand painted design; hand wash with warm, soapy water Measures 6-inches high, 4-inches wide and 4-inches long