Ring is one of the most ancient jewelry and one of the way to express yourself. This collection consists of 13 unusual rings. You?ll be surprised by imagination of theirs creators. Some of them are funny design while some of them are ridiculous, especially Human Tooth Ring.
1. Pacman Ring Set for game lover [link]
The Pacman Ring Set by Etsy saler luckyduct. The series consists of four rings- One with a big shiny flat sterling silver pacman soldered to the top, and the following three with black onyx cabochons. Note:She need to clean her thumb before taking the pictures.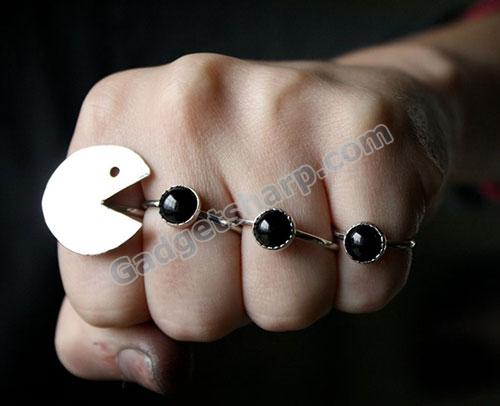 2. Remember Rings [link]
For you, if you alway forget the big day - anniversary or her birthday. The Remember Rings is a wedding band that reminds you of your anniversary, before 24 hours the big day, it will warm to 120? F for approximately 10 seconds, and continue to warm up every hour, on the hour, all day long!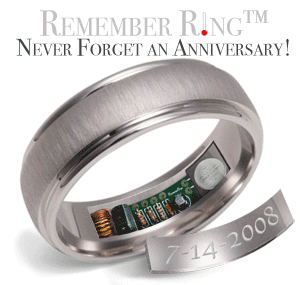 3. Ring Sight [link]
Now you can increase your ?handgun? aim with a ring sight.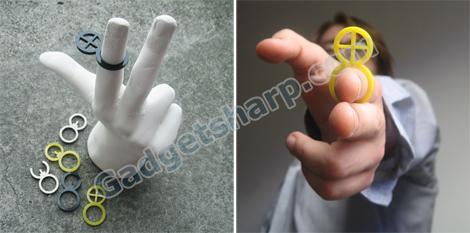 4. iRing [link]
This is an original Concept I made of a Ring that could control the Playback functionality of your iPod/iPhone device Wirelessly. Modeled in Max 9 and Rendered in Vray.
5. Soap Ring [link]
These soap rings disappear when they are used - a small suggestion that products can live seamlessly around us.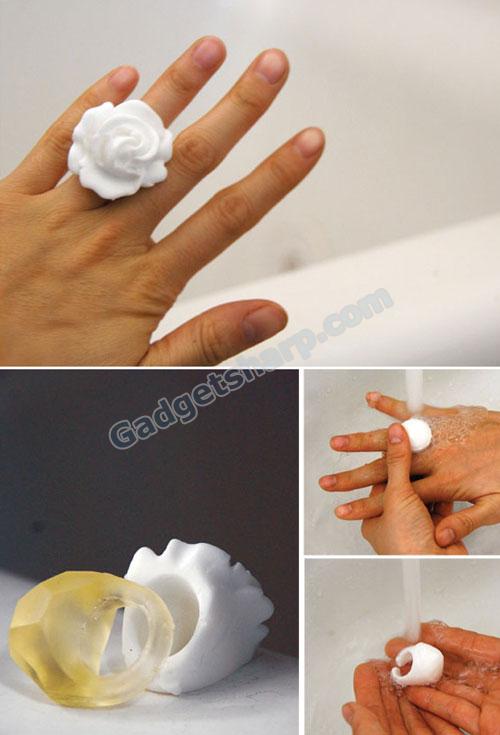 6. Inner Message Ring [link]
The Inner Message Ring designed by Jungyun Yoon. Each Inner Message Ring with hidden letters on the inside. If you wear this ring, after a while, the message will imprint on the wearer's finger. The two messages here are "marry me" and "always." Good idea!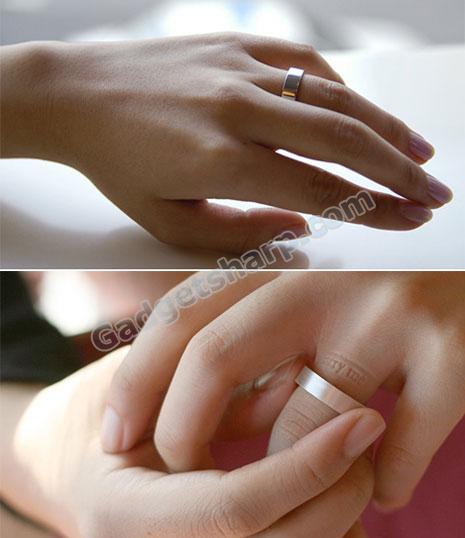 7. Gear Ring [link]
The Gear Ring is made from high quality matte stainless steel. It features six micro-precision gears that turn in unison when the outer rims are spun (as can be seen in the video).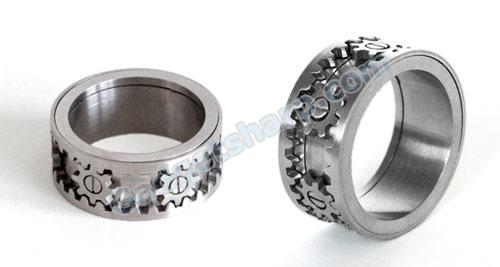 8. Hidden Diamond Ring [link]
With a gentle yet firm outward pull from both sides, the ring opens to reveal the diamond. With light pressure from both sides, it shuts with a positive and audible click. When closed the ring feels solid and secure.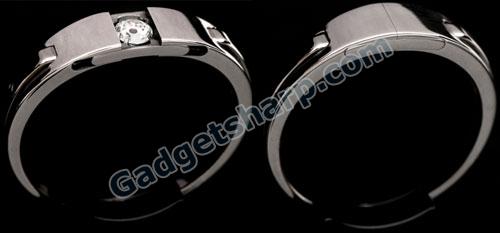 9. Human Tooth Ring [link]
The Human Tooth Ring by Australian silversmith Polly van der Glas. A bit creepy for me to have tooth on the ring…
"All works are handmade in Melbourne, with sterling silver, human hair and human teeth. Human teeth are locally donated and sterilised, and human hair is either locally donated or sourced from India and China."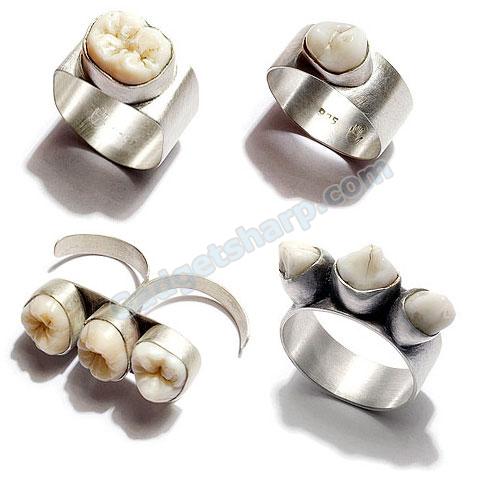 10. Metsa Three Finger Wooden Rings [link]
Another ridiculous ring design for me… I don't think it looks good and more, it doesn't seem comfortable to me at all. Like you put handcuffs on your finger.
From designer: "Born out of a desire to create jewelery with a strong societal conscious, the Food line of rings are each produced under ethical practices with sustainable materials. Together the smooth polished wooden finish is combined with the angular design of the ring, each complimenting each other over a number of different wooden materials. Four different materials feature different qualities, styles include African Blackwood, Cocobolo, Camatillo and Ebony."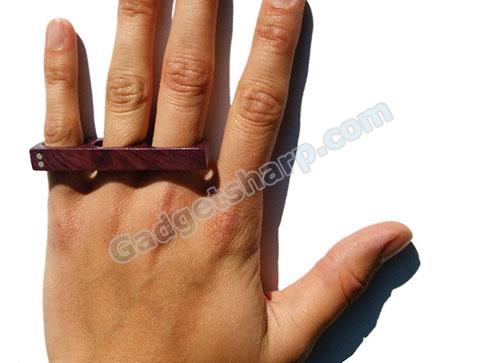 11. Flower Pot Ring [link]
It caught my eyes! The Flower Pot Ring by allison wells. I really wonder how the ring will rest when you are not wearing it… Does that hurt the plant?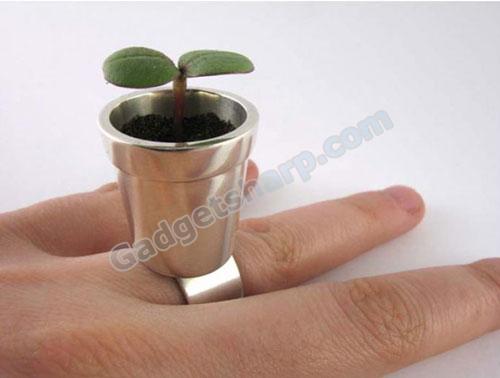 12. Rasp Ring [link]
A funny ring. The Rasp Ring made of stainless steel with a partial sapphire rasp coating. The nail file designed as a as a ring, I love it!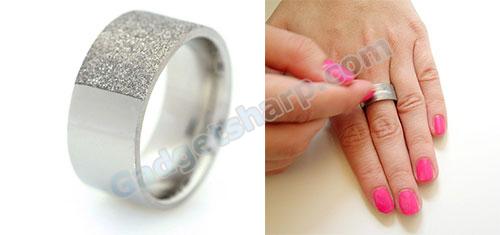 13. Cocktail Glass Ring [link]
Unique ring designed by Frida Jeppsson for the Bombay Sapphire Designer Glass Awards.
I guess it must be the most easily broken ring ever