Keep your favorite rings safe but accessible with below Beautiful and Functional Ring Holders. Simply slip the rings off your fingers and store them onto these holders. You'll never have to worry about losing a ring down the kitchen drain! What's more, they are so beautiful which can not only display your rings and also server as a decoration in your home. Take a look at these beautiful ring holders and check our previous post about jewelry stands for more jewelry organizing ideas.
1. baby giraffe ring holder [amazon]
Famous for both its long neck and generous heart, the giraffe is revered in Africa as a symbol of love. Ours makes a charming statue for the rings she adores.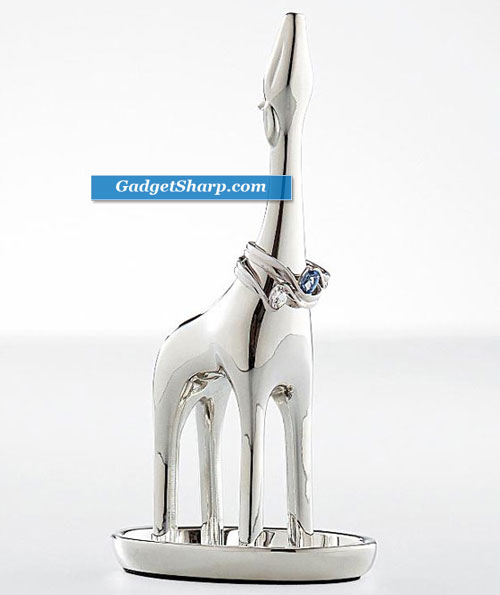 2. Nambe Heart Ring Holder [amazon]
Nambe Heart ring holder
Crystal
Food and beverage safe; hand wash only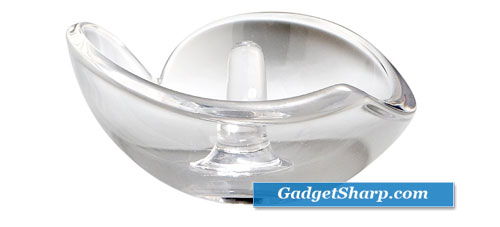 3. Jewelry Tray Ring Holder Silver Black Scottie Dog Rhinestones [amazon]
Polished steel alloy base with felt bottom.
Lipped tray measures 4 1/2" across.
Dog's tail is a generous 2" long.
Dog's sparkling crystal eyes adds a touch of glamour to any room.
Makes a great gift for any dog lover or jewelry aficionado !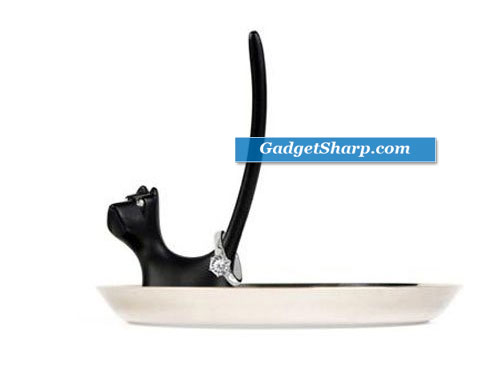 4. Pink Sequin Shoe Ring Holder Peep Toe High Heel [amazon]
Display your favorite rings on this elegant heeled shoe. The cushioned spaces can accommodate rings separately. Shoe is made of poly resin and lined with fabric. Great quality. 5.2" X 2" X 4.3". Gift boxed.Dimensions (approx.): 5.2" X 2" X 4.3
5. Masashi Hanayama: Milk Crown Jewelry Tray [link]
The Milk Crown Tray was inspired by the beautiful yet ephemeral crown-shaped structures created when a drop of milk splashes into a larger amount of liquid. Doesn?t your jewelry deserve a tray of equal beauty? This very modern and airy looking jewelry tray will highlight your best jewelry and it will look great on your dresser too.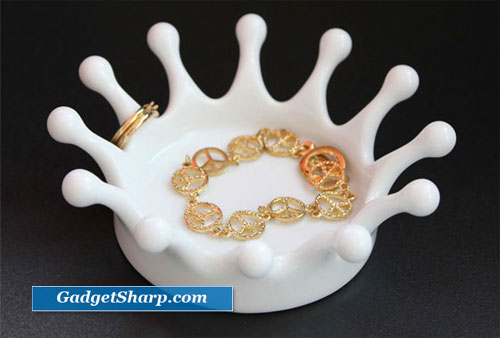 6. Umbra Muse Chrome-Plated Ring Holder [amazon]
Muse whimsical ring-holder by umbra Chrome-plated diecast metal construction Jack shape; rings hang on spokes Measures 3 by 3 by 3-inch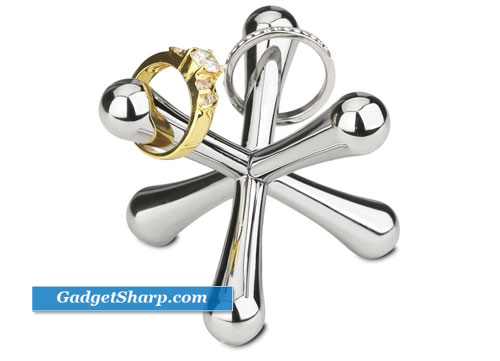 7. Jewelry Hand Display for Necklaces, Bracelets and Rings [amazon]
Utilize this attractive hand display to highlight necklaces, bracelets, rings and other jewelry items. It is a great item to use in jewelry showcases and kiosks, on countertops or in other promotional areas and store fixture layouts. It is also used in the home to organize jewelry on dressers, vanities, etc.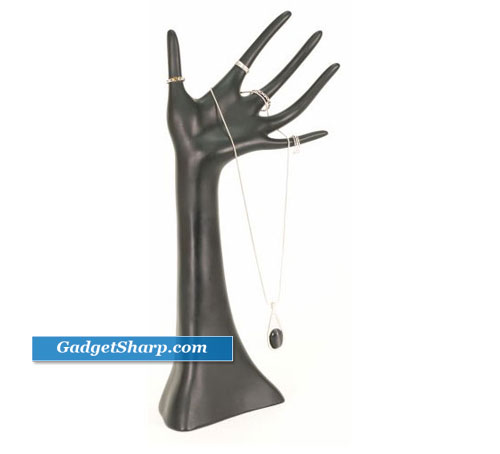 8. Pewter Sea Shell Ring Holder [amazon]
Jewelry designer Mary DeMarco presents creative gifts that dazzle with charm and distinction. Pratical and charming, this nautical sea shell ring holder features a jeweled mermaid accent. Each holder is cast in solid pewter from an orignal sculpture and finished by hand. Made in the USA.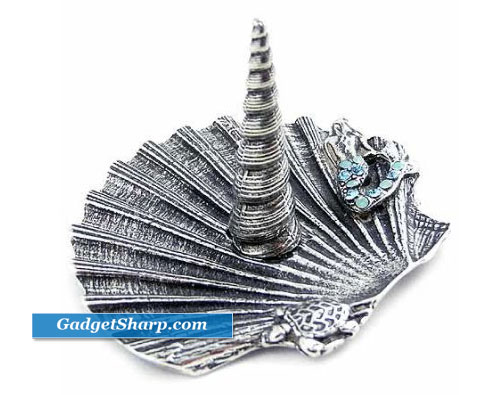 9. Ringling Chrome Ring and Jewelry Dish [amazon]
An attractive way to store your rings and other small essentials, ringling is a die-cast aluminum jewelry dish.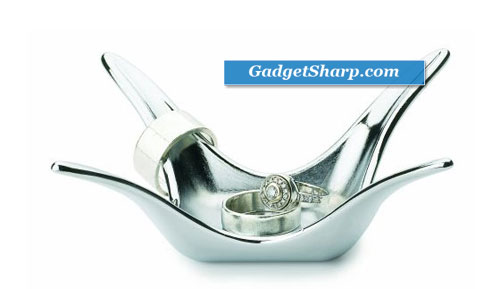 10. Hummingbird and Flower Ring Pole Holder [amazon]
Hummingbird and floral ring holder Enamel on metal 4 3/4" Tall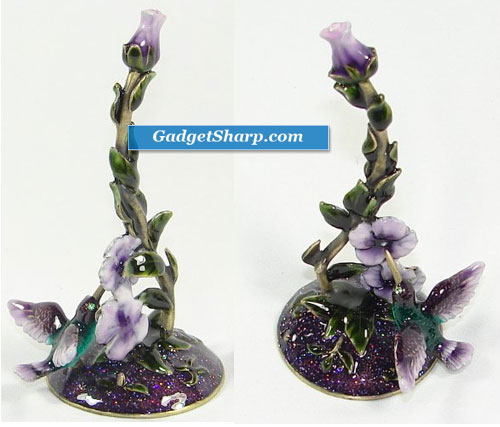 11. Bunny Ring Holder [link]
Entrust your beautiful rings with these love bunnies. Made of ceramic, this adorable figurine comes equipped with extra long ears to hold your rings and hairties for easy storage.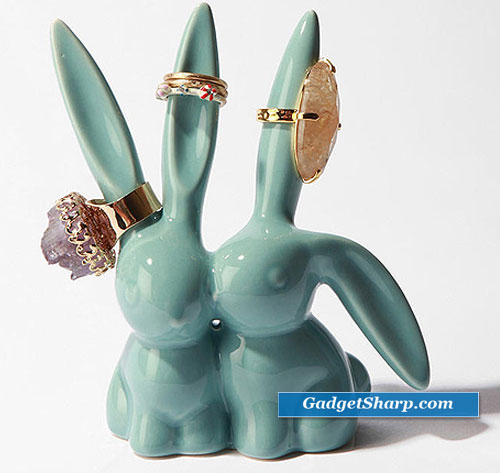 12. Koziol Schmuck-Kaktus Pierce gr?n [link]
Measures: Length 12 cm, Width 5 cm, Height 15 cm Weight: 0.06 kg Color: green Material: plastic