While there is no doubt that leggings have been a fashion must for the past several seasons, the number of legging styles has rapidly spiked to give us options fit for every occasion and every personality. This post is dedicated to the bountiful crop of bold, brazen, and outrageous leggings?slashed, shredded, paneled, and more?that would bring even the most fashion-forward fashionista to tears (from joy or disgust, that?s for you to decide).
1. Tattoo Inspired Stretch Leggings "Heart of Love" [amazon]
Opaque fashion stretch leggings are an affordable way get a trendy edgy look without sacrificing comfort. Pair with tunics, sweaters, dresses or skirts for the perfect casual outfit.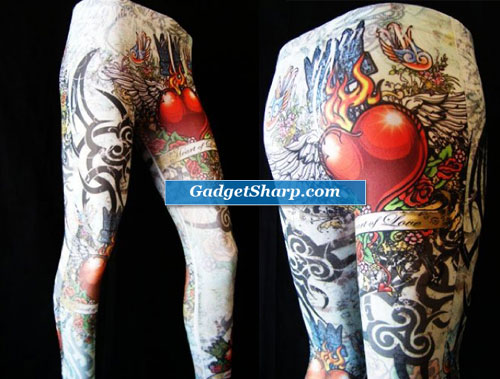 2. Jean Effect Legging [amazon]
Designed with plenty of stretch, the modern fit contours the body like a legging but looks like a jean. Finished with a skinny leg perfect for tucking into boots or pairing with heels. Jean Effect Leggings are the newest trend items and experimenting with this trend is made affordable by Nvie Designs. These leggings come in pairs
* Faded Blue & Ripped Blue - One Faded Blue Jean Look Legging and One Ripped Blue Jean Look Legging
* Faded Rose Black & Ripped Black - One Faded Black Jean Look legging with Rose print on the right side and One Ripped Black Jean Look Legging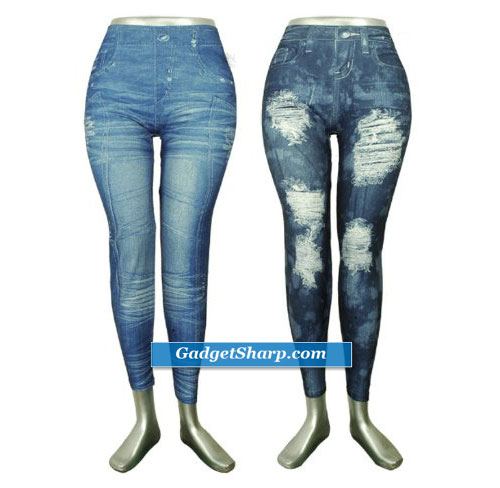 3. Women's Hi-fashion Liquid Leggings [amazon]
Liquid leggings are a fun edition to any closet. They can definitely be a go-to item for a ton of outfits. Shiny, leather-like finish offers a trendy look. Stretchy fabric blend keeps you comfortable. And these ones are a nice price, so you can afford to experiment with the trend.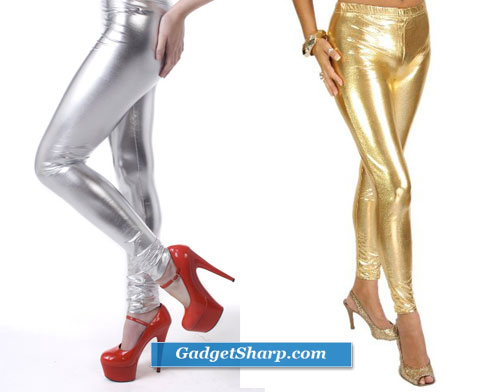 4. Bones Leggings [link]
Clever leggings with leg bones print are perfect for Halloween.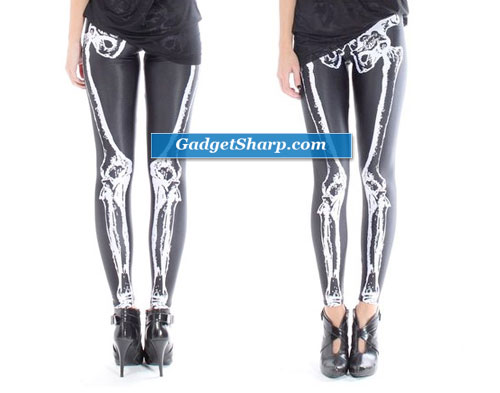 5. Newspaper print legging [amazon]
Interesting legging with newspaper print on it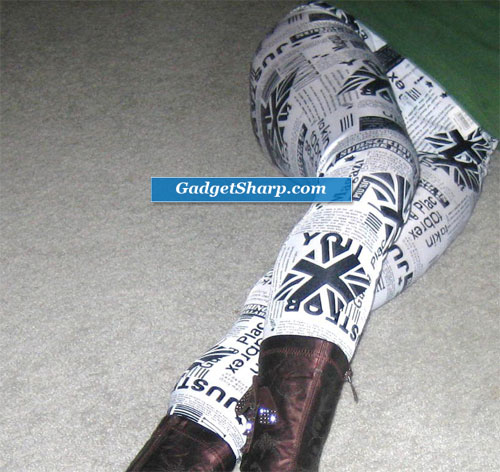 6. Dragon Tattoo Legging [amazon]
Dragon Tattoo Sheer Pantyhose Tights With Rhinestone Eyes By Leg Avenue Leg Avenue One Size, Black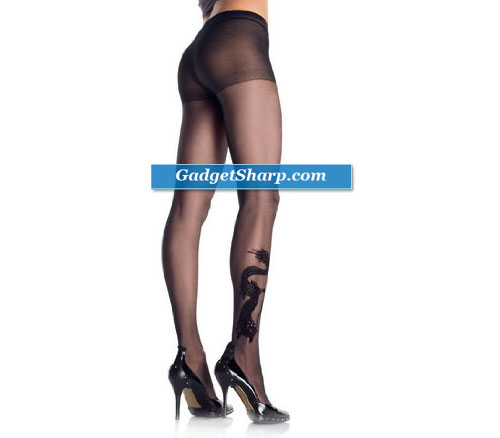 7. Black Opaque Ripped Stirrup Leggings [amazon]
* 88% Nylon 12% Spandex
* Can be worn with or without stirrups
* Can be worn with rips in front or back
* One Size Fits Most (100-175lbs)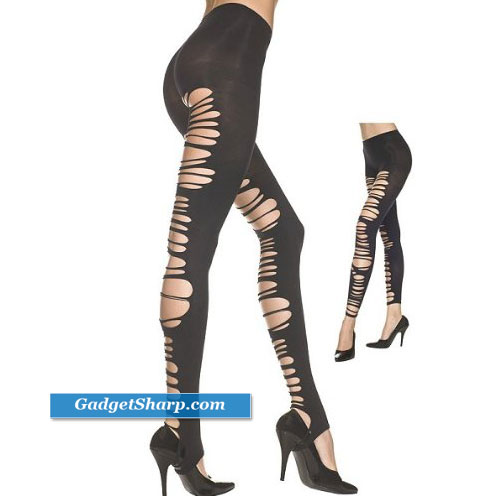 8. Checkered Racing Flag Leggings [amazon]
* 100% Nylon
* One size fits 5'-5'10 (100-175lbs)
* These are totally cool!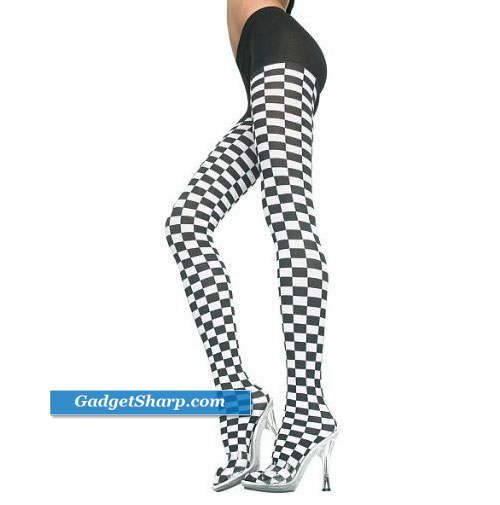 9. Robot Leggings [link]
Darkhorse has a new pair of ?Maria? robot leggings inspired by the Fritz Lang, 1920?s sci-fi movie Metropolis. These poly-stretch leggings will be released as part of their Spring 2010 collection, they?re pretty awesome.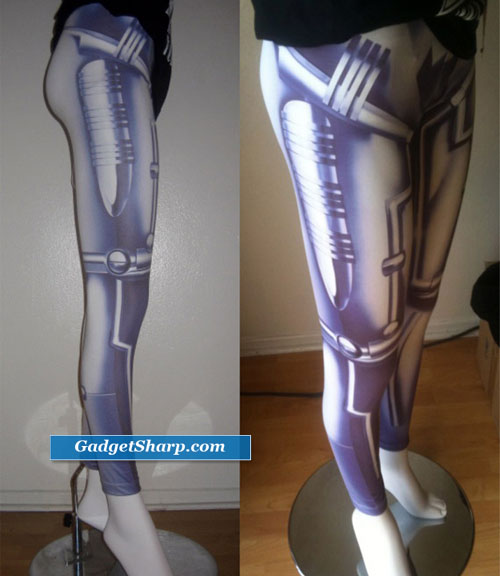 10. Marios Net Top with connected Leggings [link]
The Net Top With Leggings is exactly what it sounds like?a long shirt with connected tights. The edgy look is compiled of a cute mini with leggings that show an little extra skin baring thighs and knees.
Marios created the Net Top With Leggings to also turn into a fishnet scarf.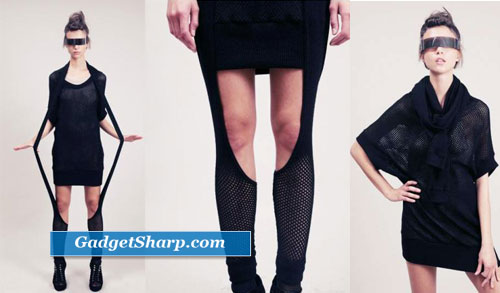 11. Black Wet Look Leggings with Lace up Back [amazon]
* Rubber Look Stretch Leggings with lace up back
* Polyester/ Spandex
* Elastic waist
* Small (2-4), Medium (6-8), Large (10-12)