These earrings are totally nerdy, but in a funny way. we rounded up 18 Food Inspired Earring Designs in this post, you will find it is pretty amazing/amusing to hang those food (bacon, egg, humberg, vegetable, sushi and even soup) on the ears… Sounds funny? Check by yourself.
1. Bacon Earrings [link]
What could be better a piece of crispy bacon? How about two pieces, one for each ear! These playful earrings are handcrafted from polymer clay and sure to be a hit with the bacon lovers in your life.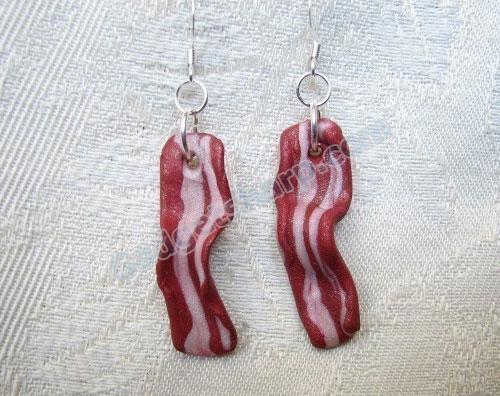 2. Junk Food Earrings - Fries and Hamburger [link]
Yummie! Your ears will be delicious Asymetrical junkfood earrings. A hamburger for one ear, and french fries for the other.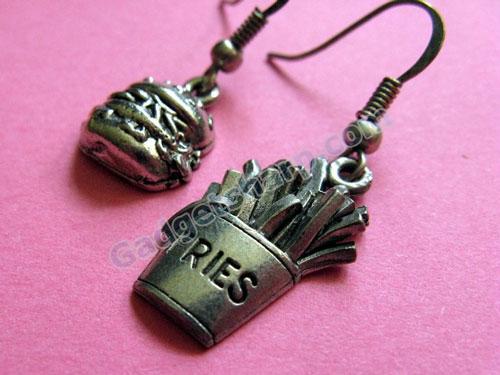 3. Small Acorn Stud Earrings [link]
Small acorn stud earrings, made with small brown acorn buttons on surgical steal posts.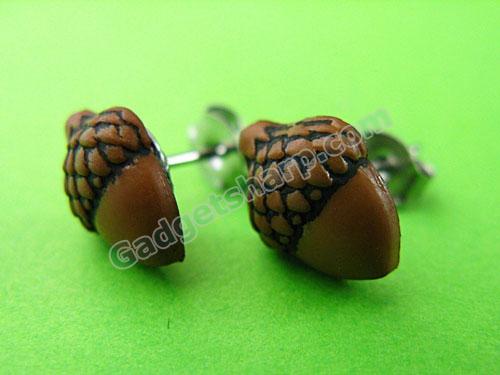 4. Rose and Bow Cupcake Earrings [link]
Dark chocolate cupcake with swirly frosting topped with stripes bow and red rose. Just lovely!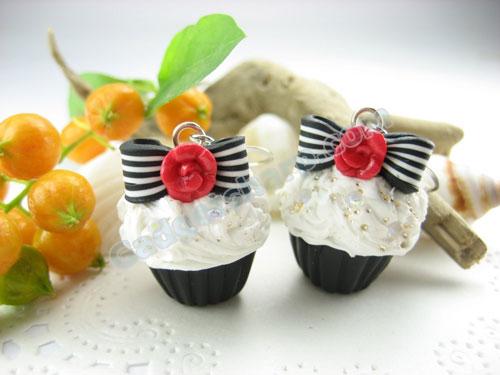 5. Spicy Pepperoni Pizza Earrings [link]
A crispy crust, fresh from the oven and covered in sweet tomato sauce, mozzarella cheese, spicy pepperoni, and oregano is a delicious accessory for any occasion, and it makes a great gift for your favorite pizza lover!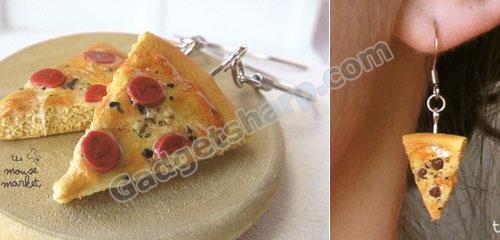 6. Pink Cotton Candy Earrings [link]
Adorable pink cotton candy earrings made from hand-dyed cotton spun onto a handmade clay cone are a fun accessory when you need a little sweetness in your day, and they make great gifts too!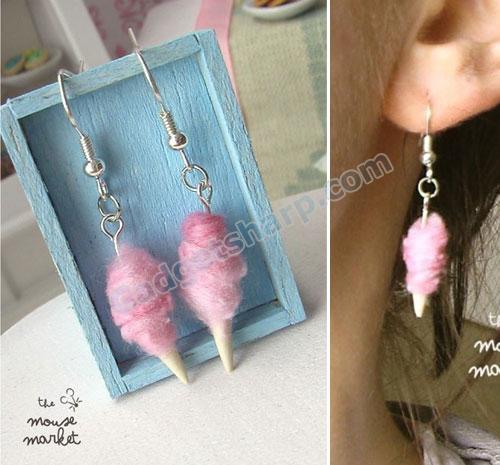 7. Carrot, pepper and eggplant Earrings [link]
Seems like you can have a farm hanging on your ear…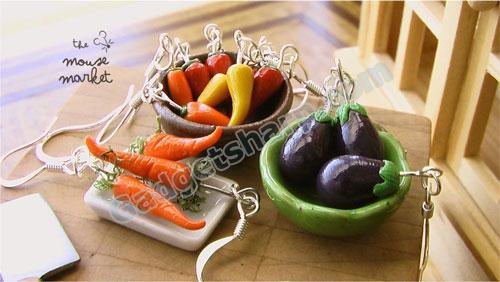 8. Crispy Fried Chicken Earrings [link]
Finger lickin' good and calorie free, these crispy fried chicken legs are a quirky accessory for Friday night at the bar or a casual dinner date, and they make great gifts for chicken lovers or your irony appreciating vegetarian friends :)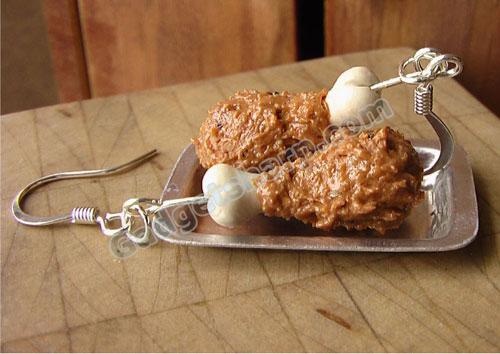 9. Mint Chocolate Chip Ice Cream Earrings [link]
A teeny cake cone topped with a generous scoop of chocolate fudge ice cream drizzled with strawberry cream sauce and sprinkled with chocolate chips, mint candies, and a mint wafer is the perfect way to add some calorie-free sweetness to your day!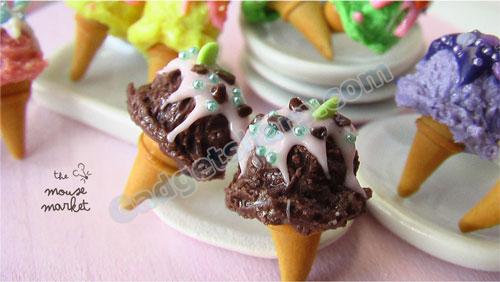 10. Poppy Seed Crusted Challah Bread Earrings [link]
Two intricately braided loaves of oven fresh challah bread with a light egg wash and a sprinkling of poppy seeds are a tasty accessory for a fancy dinner date or paired with your favorite comfy jeans, and they made great gifts for bakers or friends who want a carb-free alternative to bread :)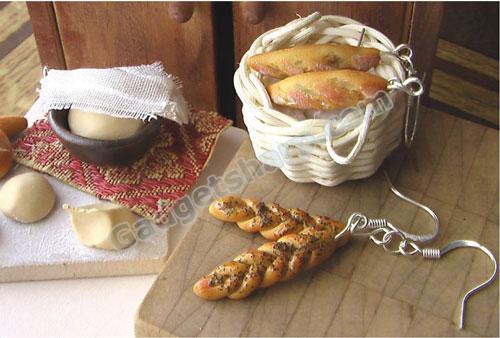 11. Ham and Cheese Sandwich Earrings [link]
Freshly baked French loaves piled high with crisp lettuce, Swiss and cheddar cheeses, and thinly sliced honey-baked ham are a tasty accessory for a lunch date, and they make a great gift for your favorite sandwich lover! Matching necklace sold separately.
12. Gourmet Quarter Pounder with Cheese Earrings [link]
A freshly baked poppy seed bun loaded with a juicy quarter pounder, cheddar cheese, crispy lettuce, fresh tomato, and a dollop of catsup–the perfect accessory for a lunch date, and it makes a fun gift, too! This listing is for ONE pair of burger earrings.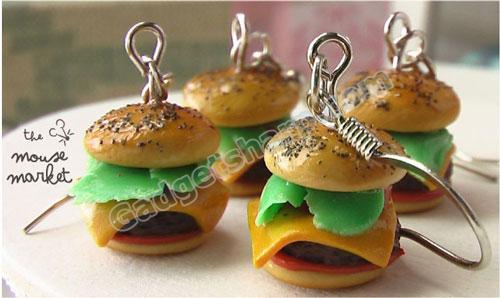 13. Fried Egg Earrings [link]
Cute sunny side up fried egg earrings! Perfect way to start the day :)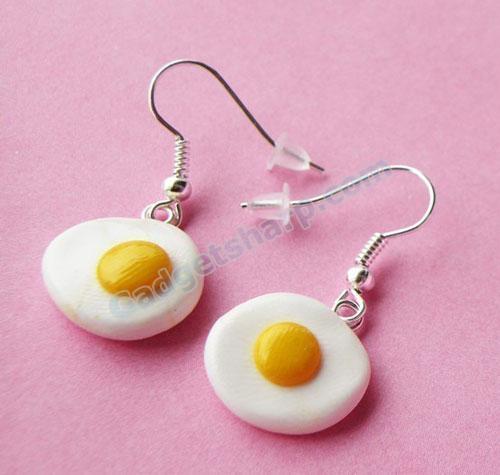 14. Taco Earrings [link]
A pair of very realistic looking tacos! Tacos are about 1" and the ear wires are silver plated.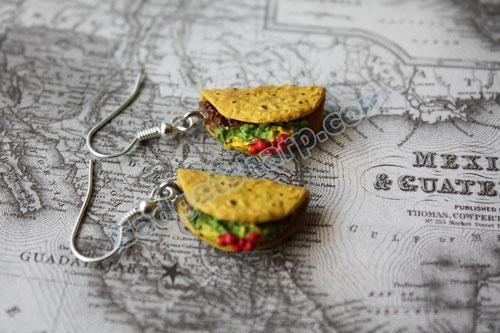 15. mini marshmallow earrings [link]
These are the CUTEST marshmallow earrings!
Great for any marshmallow enthusiast, such as myself. If you love smores, hot chocolate, pb and marshmallow sandwiches, or marshmallows all alone, these are for YOU!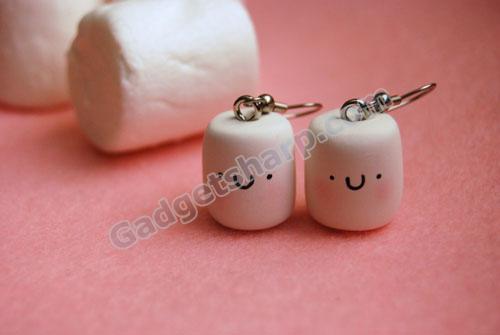 16. sushi handroll earring [link]
Tiny, minature and adorable sushi handrolls are securely fastened to silver-plated earring stud backs.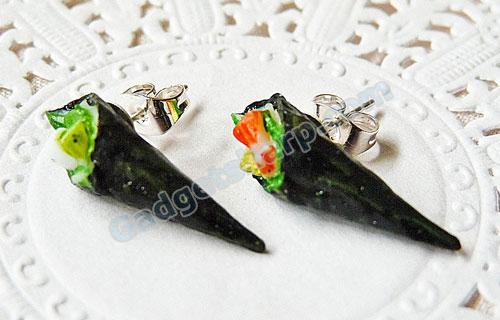 17. Spring Roll Platter Earrings [link]
This set of earrings is composed of sparkley brown octagon-shaped platters featuring:
2 pieces of fresh spring roll: Carrot, Shrimp, Cucumber, Lettuce A lovely purple orchid and slice of orange garnish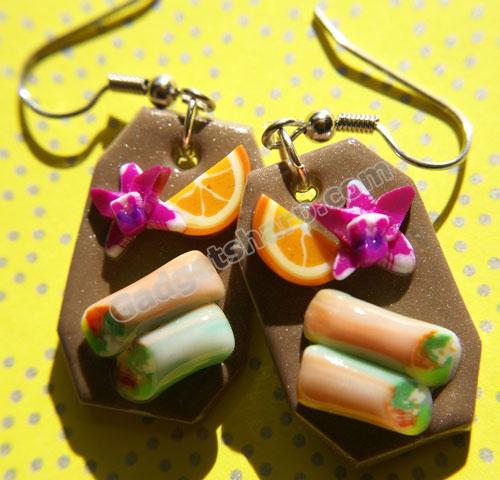 18. Hot Miso Soup Earrings [link]
This set of earrings is composed of little diamond-shaped, faux wood-grain platters featuring: tiny bowls of miso soup, complete with Asian soup spoons!