Snack bowl is nice not only if you have guests over but also for yourself if you want to eat some pretzels in front of the TV. Of course, you can use your normal small bowl, but there are so many fun and cool bowls designed for snack specifically. They are not only have fun shape, but easy to carry around. Some of them even come with side dish for wastes. Take a look at those cool snack bowl and get yourself ready for the next show.
1. Beer Bites Snack Bowl [amazon]
Beer bottle shaped snack bowl Cast from genuine porcelain Has a durable matte glaze Bowl measures 10" x 3"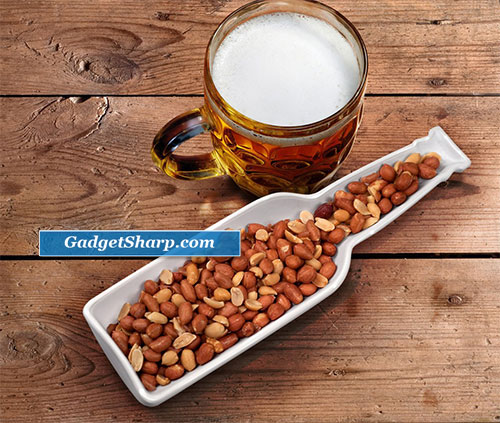 2. NFL Snack Helmet [amazon]
Made in the USA
Removable trays that are microwavable and dishwasher safe
Great for tailgating, house parties or everyday entertaining.
Full-size replica helmet with 2-compartment tray in the facemask and large bowl in the helmet.
Great for chips, dips, candy, ice bucket with condiments.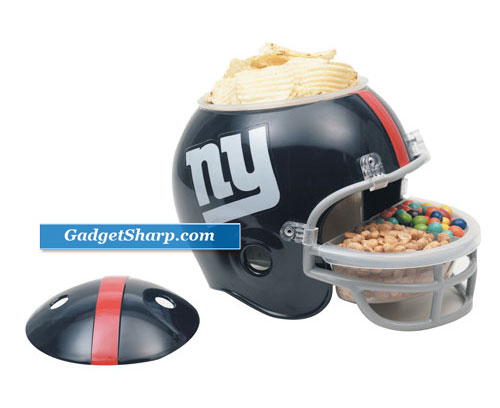 3. Double Dish Snack Bowl [amazon]
Cleverly designed snack dish in stone perfect for serving shelled nuts, olives and endamame beans
Removable top dish sits in larger bottom dish with 3 wide, open lips
Allows you to hide shells and pits out of sight and out of the way
Can also be used as two separate dishes
Made of durable melamine; dishwasher safe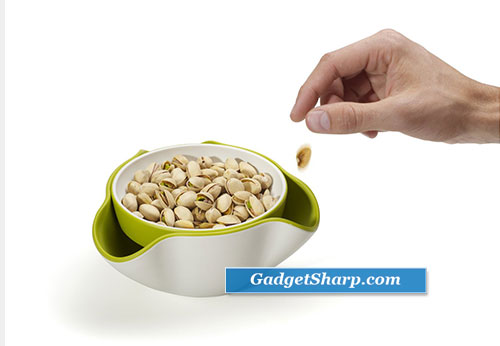 4. Unzipped-Bag-Shaped Hand-Blown Glass Bowl [amazon]
Contemporary bowl shaped like an unzipped disposable plastic bag
Hand-blown borosilicate glass construction ensures durable everyday use
Flat base provides stability; realistically "crinkled" edges and sides
Packaged in a sturdy box for gifting or storage; dishwasher-safe
Measures approximately 5 by 5 by 6 inches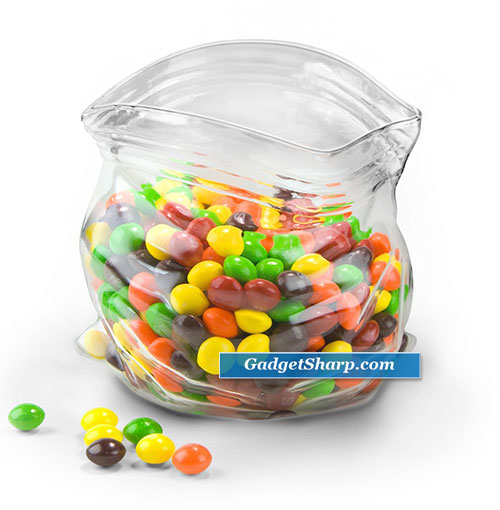 5. Tilted Stainless Steel Snack Bowls [link]
An inviting tilt offers nibbles or dips from a cool stainless steel cocoon. Brushed interior, polished exterior. New this go-round: fun minis.
dimensions: bowl. 7"dia.x4.5"H mini snack bowl. 4.5"dia.x4.25"H details:
Stainless steel
Use for snacks, dips or condiments
Hand wash
Made in India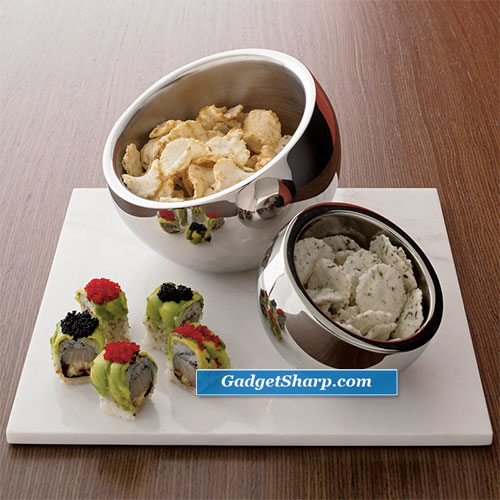 6. Volta Snack Bowl [amazon]
Stylish and logical German design. Brushed silk polish. Multi-purpose bowl perfect for favorite snack. Made from 18/10 stainless steel. Made in Germany. 5.3 in. H (10.6 oz.) Whatever you fill it with, our stainless steel snack bowl makes a distinctive impression of your good taste.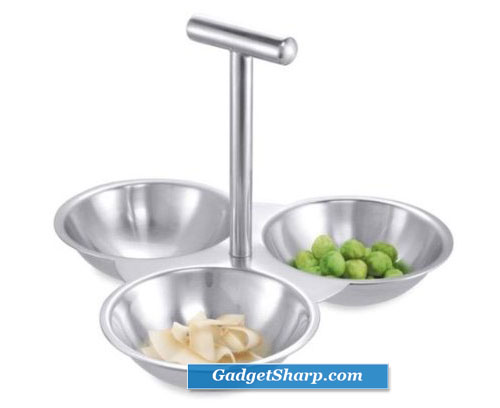 7. Eno Piccolo Snack Bowl [link]
A snack bowl you can carry around easily, Eno Piccolo solid beech wood bowl with handle has so much character. For an interesting table, introduce the Piccolo as individual salad bowls for a modern rustic look.