Food preparation utensils are a specific type of kitchen utensil, designed for use in the preparation of food. Here we listed 7 Novel and Useful Food Preparation Utensils for preparing recipes and for cooking, such as the lemon squeezer, defrosting Net, chopping system, herb scissors and steam roaster. Take a look at these utensils which not only help you prepare food fast but also keep them clean and healthy.
1. Lekue Cutting Board [link]
The cutting board has been specially designed to fit into the Steam Case and the Ogya Microwave Pot and thanks to its inclined shape and edge allows ingredients to be comfortably poured into both of them. The fine engraving of its surface and the non-slip grip make the cutting easier, and being double sided it avoids food contaminatio.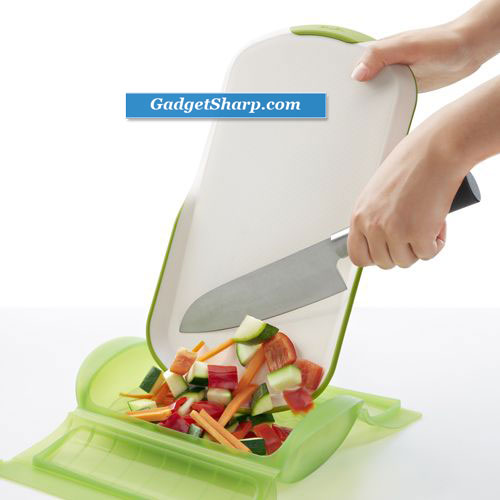 2. Citrus Spray [link]
Flavor your soft drinks and cocktails or season your salads, seafood or other recipes with a light mist of fresh citrus. Includes 2 sizes for optimum extraction: longer unit for larger fruits like oranges and grapefruits; shorter unit for smaller fruit like limes and tangerines.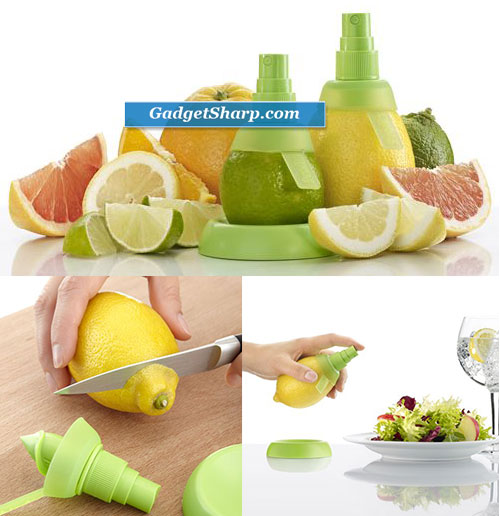 3. Lekue Defrosting Net [amazon]
Defrosting net stretches over an average size dinner plate suspending the food slightly above the plate so liquid will drip through
Defrost in a healthy and hygienic way
Strainer- hold the net over a bowl to strain salads, fruits and other foods
Folds up for easy storage
Dishwasher safe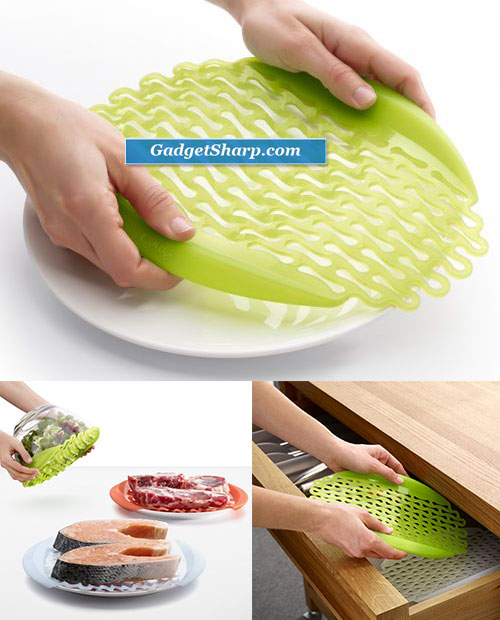 4. Fusionbrands Poach Pods [amazon]
Set of 2 green flexible silicone pods for poaching eggs, baking and molding
Allows you to float and poach an egg in boiling water like a lily pad on a pond
Flip the nonstick pod inside out when eg is ready and gently push out
Heat resistant to 675 degrees F
Dishwasher and microwave safe; food safe and FDA compliant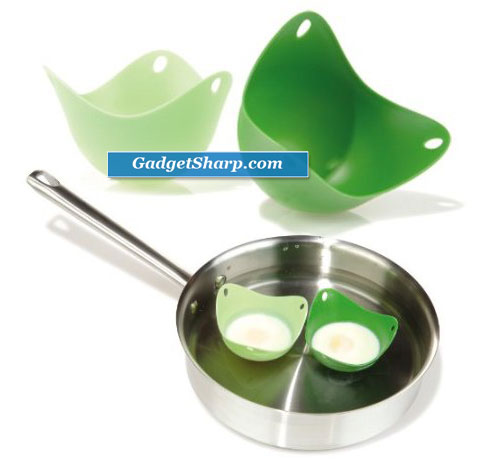 5. Steam Roaster [amazon]
The steam roaster is a new cooking concept which combines advantages from steam cooking together with a crunchy finishing, preserving all vitamins and providing every type of food with a tasteful texture
Can go directly from freezer or fridge to microwave or the oven
Combine cooking-semi covered so heat circulates for faster cooking and open ends create a crispy exterior
Can also be used for mixing, weighing, carrying and serving
Serves 1 to 2 people; dishwasher safe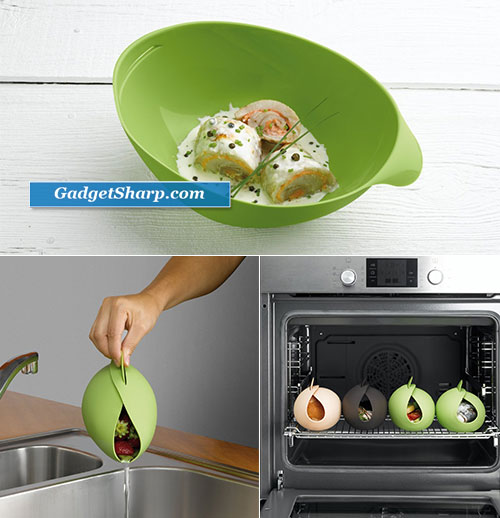 6. Multi Blade Herb Scissors [amazon]
Cutting fresh herbs has never been so easy with this multi-blade herb scissors from Starfrit Gourmet. Cut fresh herbs five times more quickly with the multi-blade design that is easy to use. Great for all types of herbs, it comes with a special cleaning tool to help get anything in between the blades.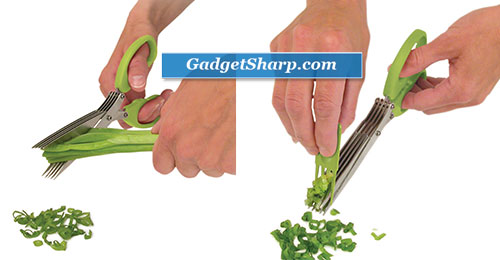 7. Joseph Index Plus, Chopping System [amazon]
Chopping board categorization system by Joseph Joseph
Contains 4 individual chopping boards with 4 matching knives
Prepare vegetables, raw meat and cooked food safely and separately; reduces risk of cross-contamination
Overall, set measures 13-1/4 by 4 by 12-1/2-inches
Dishwasher safe