Probably in the modern sense, cookie jar isn't as important as old days, which we have no other ways to protect your hard baked cookies. But we both know there is something special about it, maybe just old memory about selecting that one "perfect" cookie from grandma's cookie jar. But anyway, cookie jar is still a new addition to many kitchens. In this post, we prepare 6 Cool and Unusual Cookie Jars options for those who are interested to have a nice litter jar at home.
1. Cat Cookie Jar [amazon]
This beautiful, colorful cookie jar by Romero Britto features vibrant colors and bold patterns. It would be a great addition to any kitchen. Westland Giftware is known for style, design, and quality.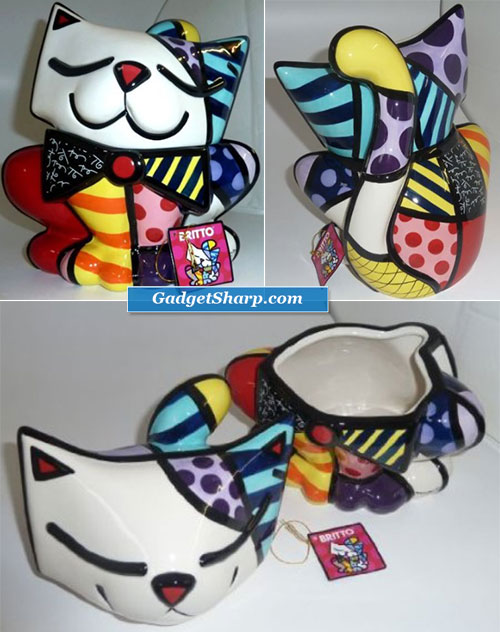 2. Star Trek Spock Cookie Jar [amazon]
Westland Giftware Star Trek Spock Cookie Jar, 10-1/4-inch. This unique jar is a realistic sculpture of Spock.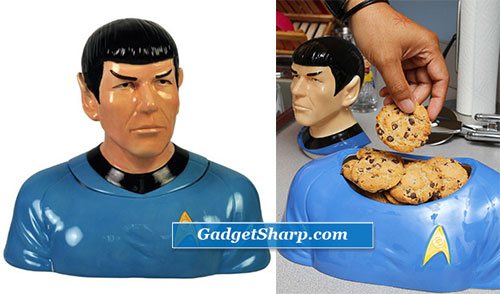 3. Zombie Cookie Jar Head [amazon]

Ceramic cookie jar, perfect for cookies, Halloween candy, brains Lift off the top of his head to reach in for cookies - if you dare! Possibly scary enough to keep your kids out of your stash Dimensions: About 9" tall, 7" wide (at widest point)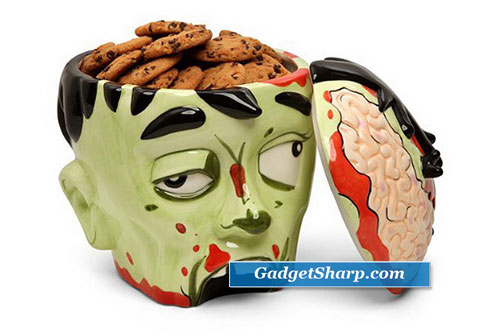 4. Doctor Who Tardis Cookie Jar [amazon]

A must have for any Dr. Who fan Features light and sound effects Talking cookie jar is activated by pushing the lamp or closing the lid Unique addition to any d?cor Makes for fun in the kitchen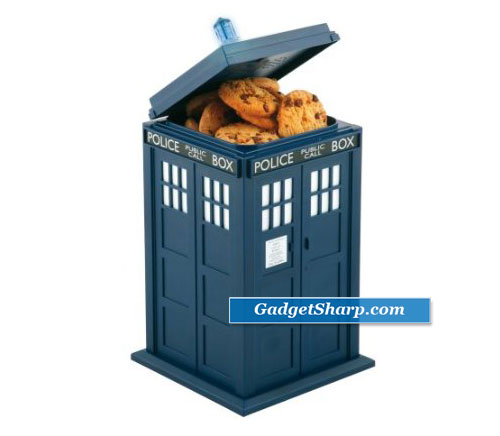 5. Uglydoll Ceramic Cookie Jar [amazon]

This colorful OX cookie jar is based on the collectible, award winning Uglydoll plush character. Created in OX's loveable likeness, this 8-3/4 by 6-1/4 by 6-1/20-inch cookie jar features durable ceramic construction and comes in an attractive gift box. Dishwasher safe; wash before using. So, what kind of name is OX? No, not like the animal ox. OX as in hug and kiss. OX promises to be your friend if you would lend him a hand, or an ear, or like two dollars. Jar is also available in other characters.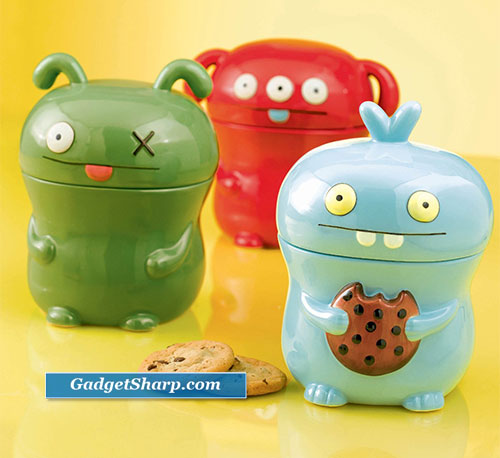 6. Death Star Cookie Jar [link]

The Star Wars themed cookie jar is a small sized Death Star that measures 12 x 12 inches, which is designed to hold your favorite cookies, or double as a festive ice cooler or candy bowl. Apart from that, the cookie jar features exquisite detail and a flat base to keep the big man-made Death Star firmly on your desk.