Pencil is a normal stationary in our daily life - solid pigment core inside a protective casing. However, it will be really abnormal when it comes with a planting the top which contains seed, coating with 99% pure gold or has ?pre-chewed? markets to prevent kids spend time chewing their pencil? In a word, lots of interesting and unusual pencils in this post, don?t miss it?
1. A Seed of a Pencil [link]
The ?Seed of a Pencil?, a pencil designed by Zeev Zohar. It is a pencil that contains seed at the top. When the pencil gets too short for writing, it?s time for you to plant it. Not sure when they gonna make this. Pretty interesting.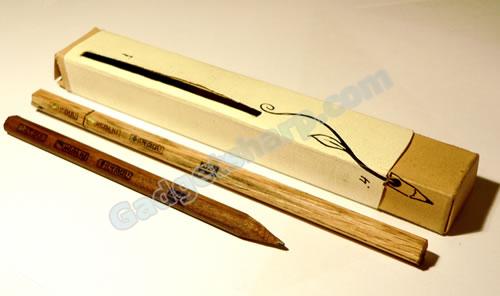 2. Pre-chewed pencils by concentrate [link]
Concentrate is a british studio that design products specifically for school kids. their aim is to help children concentrate at school by identifying the reasons that they might be distracted, uncomfortable or unable to focus. one of their more tongue-in-cheek designs is the 'pre-chewed' pencil. 'no need to spend time chewing your pencil - just get down to some concentrated thinking and who knows what you might come up with'.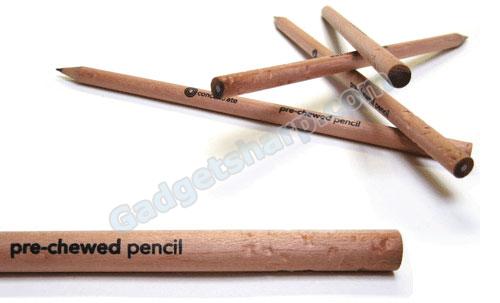 3. Drumstick pencil designed by moko sellars [link]
The drumstick pencil an office pencil in the shape of a drumstick. it has been designed to have a drumstick on one end of the typical writing tool, while still providing a pencil on the other. designed by moko sellars, they are ideal for an impromptu drum solo in the office, as well as trying to get work done between sets.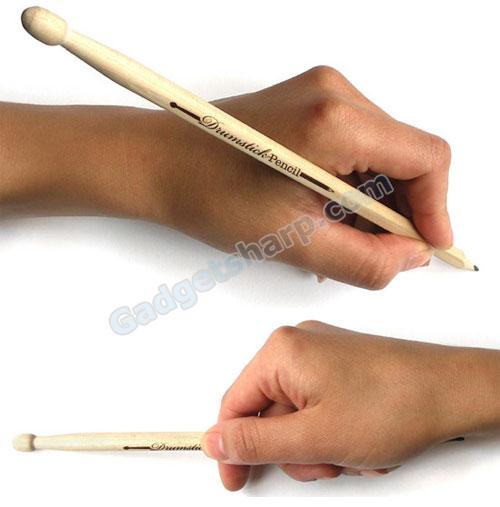 4. Moss pencil [link]
The 'moss pencil' is a wooden pencil covered with green flocking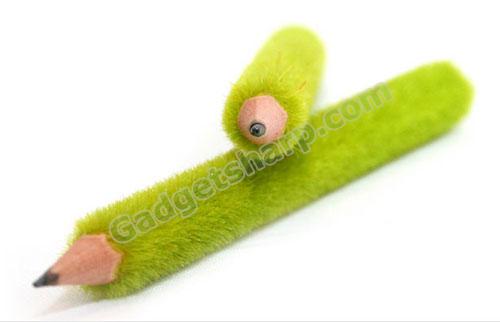 5. Peg Pencil [link]
The Peg Pencil by Yuta Watanabe. " Peg pencil is my interpretation of the mechanical pencil. Through intution an our understanding of object, we realise its intentions. " A clever design!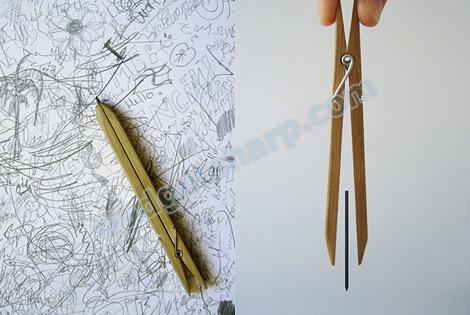 6. Pocket Clip Pencil [link]
Handmade in east London, each white pencil has a clip carved into it, so that it can be attached to pockets, satchels and book covers just like a biro. It comes packaged on a card and we think it's a classic in the making!

7. 24K Pencil by Daisung Kim [link]
This is one definitely crazy, wonder who will actually use that pencil.
24K Pencil designed by korean designer Daisung Kim. Hand crafted, the surface of the pencil is carefully plated with a thin layer of actual 99% pure gold.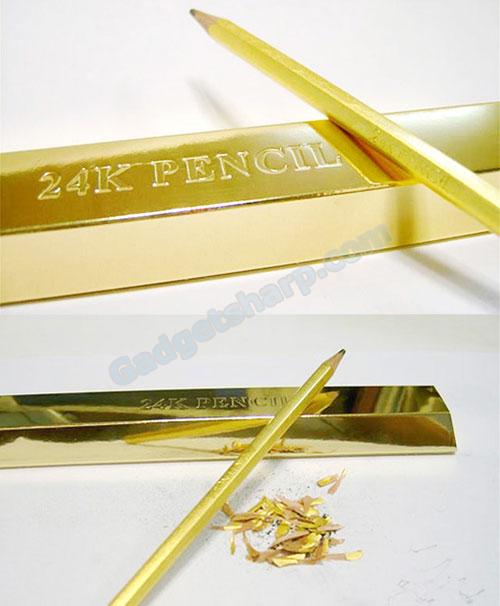 8. Pencils with Swarovski Crystals [link]
A lovely gift for the woman who has everything, pencils adorned with Swarovski crystals. These beautiful pencils are colored by hand with vegetable dyes that permeate the entire pencil; when sharpened, the ends maintain the dark stain, never showing the natural color of the wood. Sold as a set of five – each with a different color crystal
I usually prefer mechanical pencils, but I believe I could make room for these. My boss and co workers would never take them!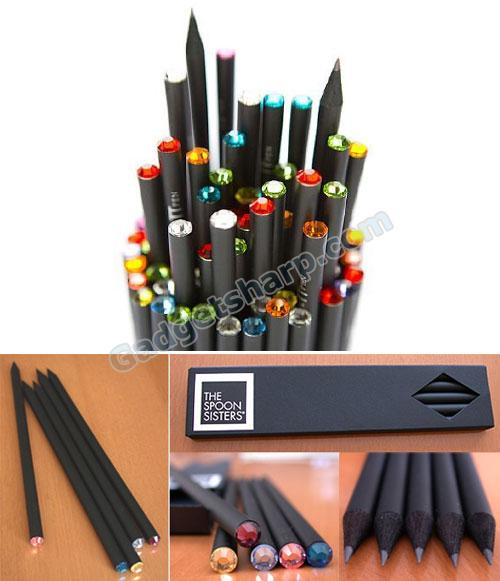 9. Quad?Colored Jumbo Pencils [link]
Write a rainbow with a single pencil. Each triangular oversized pencil has red, green, blue and yellow lead.