Back to school sale is on going and today we will join the trend and talk about stationary, like paper clip. A paper clip is usually a thin wire in a looped shape that takes advantage of the elasticity and strength of the materials of its construction to compress and therefore hold together two or more pieces of paper by means of torsion and friction.
It is normal, simple, and you might even don't pay attention to it until you need it. Which in today's post, we will present you with some special, different paper clips, they either have different shaped or bonus functions. If you want something new for your school or boring office routine… why not try one of them?
1. Owl Paper Clip [amazon]
Though Regal Clips are gentle, they hold tough. Loops prevent tearing or scratching of paper. Clever design provides extra holding strength. Unique look attracts attention to document.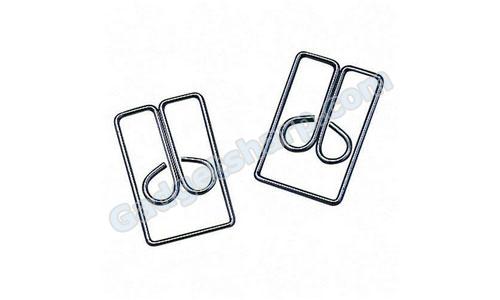 2. Cross My Heart Paper Clips [amazon]
Heart shaped paperclips. 20 Clips per a package in assorted colors.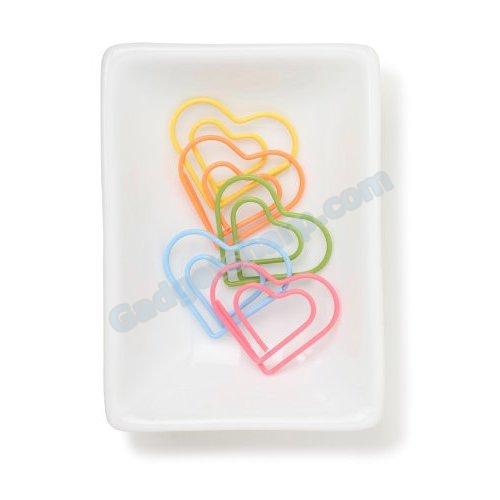 3. Super Sunburst Paper Clips [amazon]
Sunburst shaped paperclips. 20 Clips per a package in assorted colors.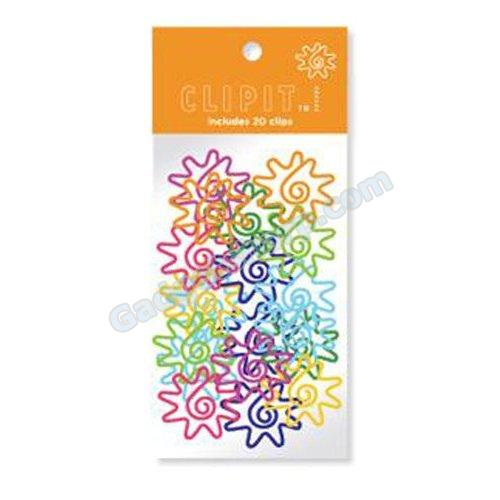 4. Ella Elephant Paper Clips [amazon]
Elephant shaped paperclips. 20 Clips per a package in assorted colors.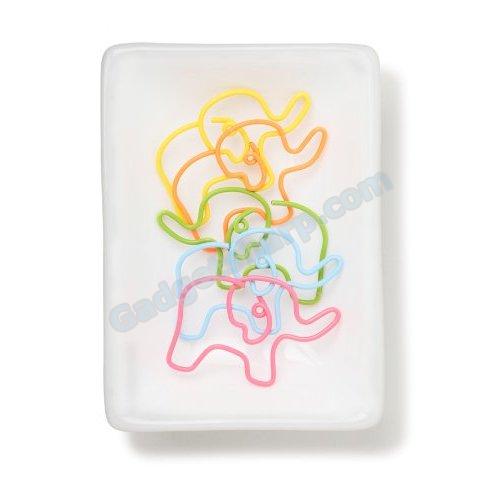 5. Paper Clips In Tin: Bones [amazon]
Get organized with these adorable bone-shaped paper clips. Perfect for dog-lovers, veterinary offices, or for just plain fun. This set includes approximately 50 paper clips, comeing in a convenient magnetic storage tin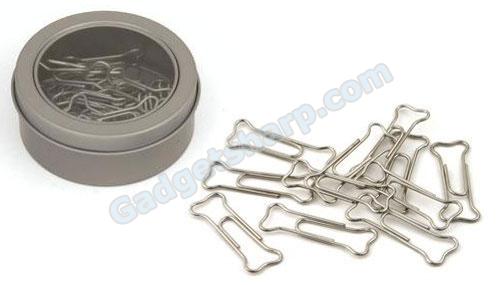 6. Lovely Leaf Paper Clips [amazon]
Leaf shaped paperclips. 20 Clips per a package in assorted colors.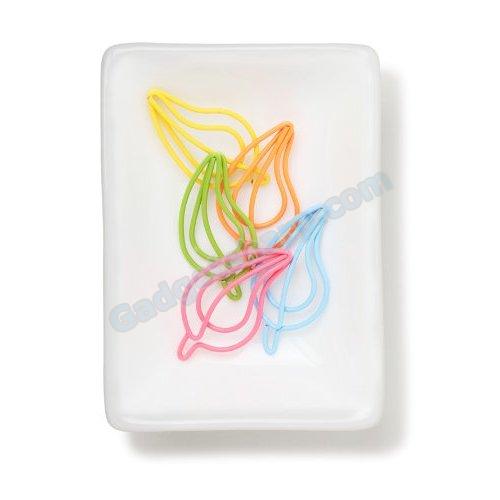 7. Skrepkus paper clip [link]
Skrepkus is three times prettier and three times more convenient than an ordinary paper clip. The best thing about it is that you can give it all sorts of shapes while on the phone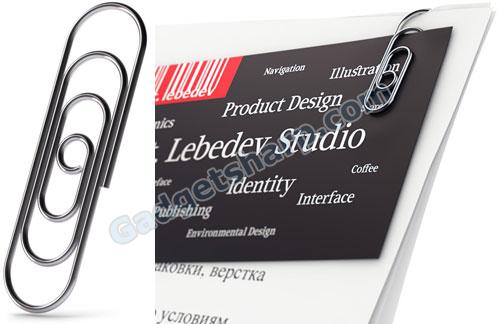 8. Desk Daisy Paper Clip and Holder [link]
30 colorful petal-shaped clips in each box.
Paper clip petals in bloom! He loves me, he loves me not. No matter? you?re sure to love our handy Desk Daisy Paperclip Holder! The petals are colorful paper clips that cling to magnets in the center of each flower. The stems are bendable so simply twist them to create fun flower arrangements. Desk Daisy is an easy way to add a splash of springtime to your desk!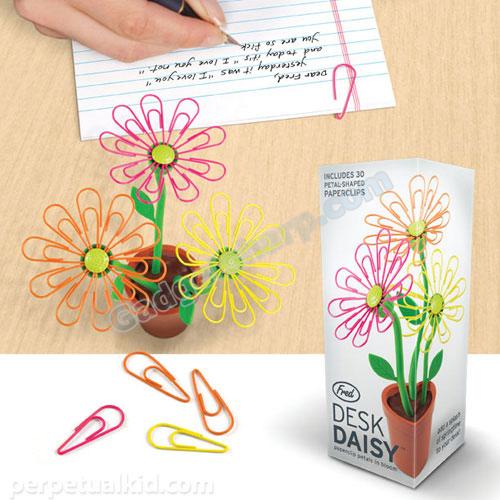 9. Alphabet Paperclips [amazon]
How cool are these? Super smart looking stainless steel paperclips ? use it to sort out your papers (alphabetically of course!) or be creative in all sorts of fun ways? Plus you can even loop them together to create words! Presented in a smart little ?folder? that makes the whole package a gift in itself.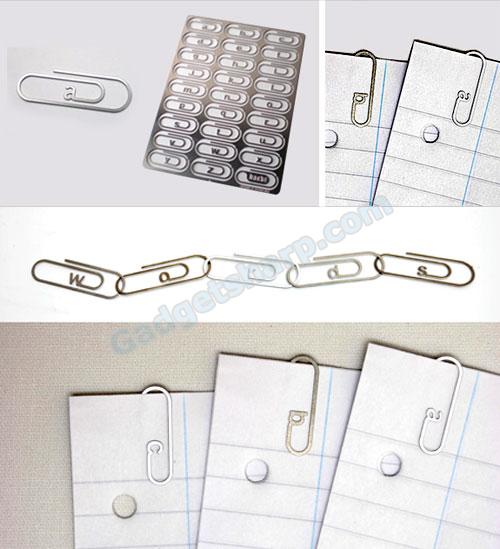 10. Talk Bubble Clip Conversational Paperclips [amazon]
Paperclips are not only clips; it could also tell you some extra words in the talk bubble. You wanna leave which kind of message in it?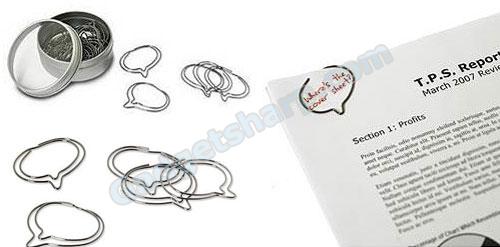 11. Tenso Paper Clip [link]
Yes, the paper clips do look as same as ordinary ones and they would really be that ordinary if they?re not designed with the amazing function to clip different thickness of paper. But the adjustable design really makes it different, more convenient to use. Then why not say goodbye to those traditional paper clips and get the Tenso Paper Clips? It deserves to be possessed.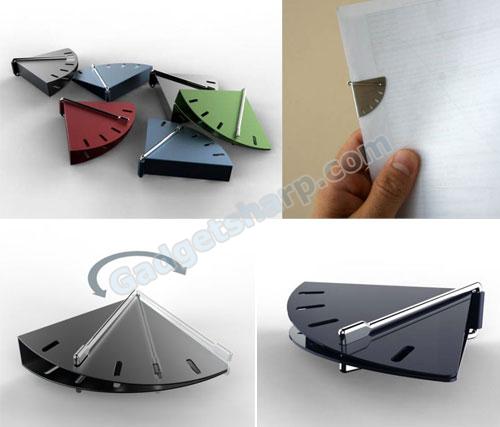 12. Mickey Mouse Paper Clips [amazon]
Decorative and functional Disney icons for holding papers together or to serve as unique page accent