Although I don?t even recall the last time I?ve used an Eraser, let alone needed one, the eraser from Iwako seems like a good one to have on hand. In today's post, I will feature some really cute and interesting eraser from Iwako, a Japanese Company (Yeah, Japan again. Why most things I find KAWAII are made in Japan?)
It is said that eraser is eco-friendly, no toxic, no lead, no paint, no phthalate, no latex and recyclable(HOW?!). Moreover, for those eraser has more than 1 color, it also can be taken apart, which is intuitive educational and fun.
1. Lucky Charm Eraser [link]
PINK EXCELLENT WORK ERASER YELLOW GOOD LUCK ERASER BLUE SUCCESS ERASER RED GOOD EXAM ERASER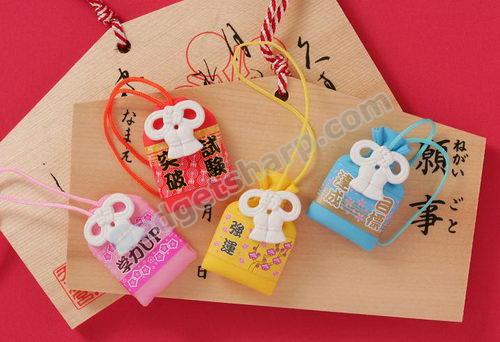 2. Ice Cream Eraser [link]
A fun addition to your child's school, art or craft supplies! These fun erasers are so much fun!
2 Ice Cream Bars 3 Ice Cream Cones 2 Ice Cream Cups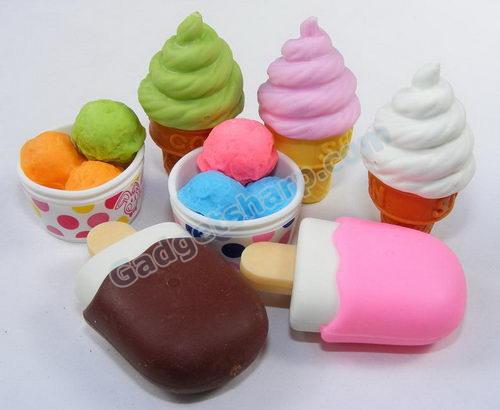 3. Cake Mix Eraser [link]
3 colors of cup cakes, 2 colors of biscuit and 2 colors of crepe. High quality and very effective at erasing. Environmentally friendly lead-free, recyclable, non-toxic, non-PVC, clean and safe.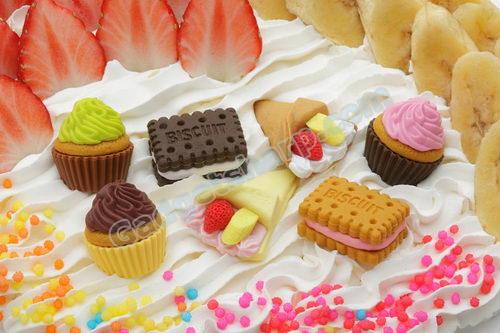 4. Dental /Toothbrush Set Eraser [link]
Toothbrush 4 sets- PINK, BLUE, YELLOW, Light GREEN & 2 tooth paste tubes. They are eco-friendly, lead free, Non PVC and recyclable.
5. GARDEN FLOWER ERASER [link]
5 color flower branch and 2 color bucket
6. Vegetable Eraser [link]
Tomato, Pumpkin (Orange), Pumpkin(Green), Corn, Sweet Potato, Potato, Red Bell-Pepper, Eggplant, Shiitake Mushroom, Onion, Carrot, Bean, Bamboo shoot. = Total:13pcs.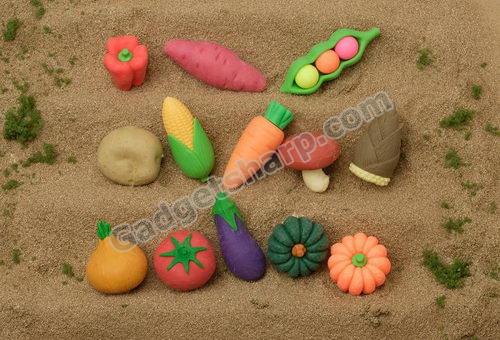 7. Zens Fruit Eraser [link]
banana (2), cherry, grape, orange, honey melon, watermelon and strawberry, 8 Fruit Erasers!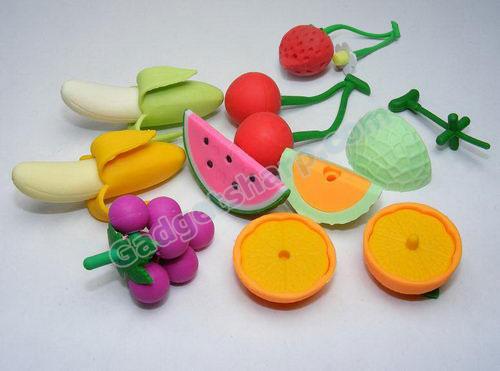 8. Teeth Eraser [link]
Good Healthy and Bad Cavity Teeth Pencil Topper Set of 4 color (3 White/3 blue/3 pink/3 yellow), to teach good Oral Health Hygiene - Tooth Fairy Reward!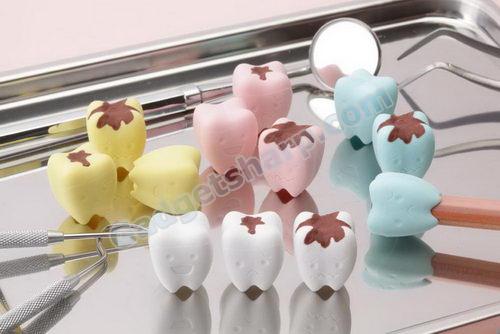 9. Zoo & Farm Animals Eraser [link]
Panda(Brown), Panda(Black), Giraffe, Elephant(Brown), Elephant(Black) Cow, Pig. 7pcs in all.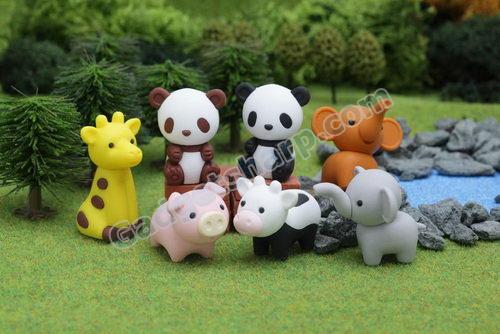 10. Fire Department Erase [link]
Interesting red fire engine, fire extinguisher and white emerency van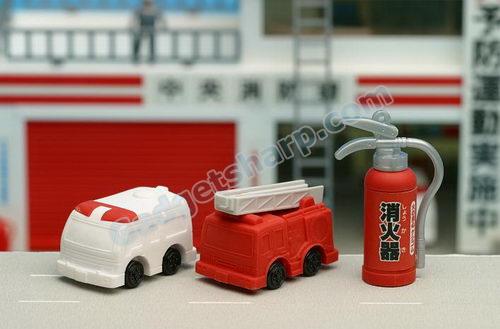 11. School Eraser Set [link]
Staple, scissors, tape, sharpener, red backpack and blue backpack, blue and pink classroom shoes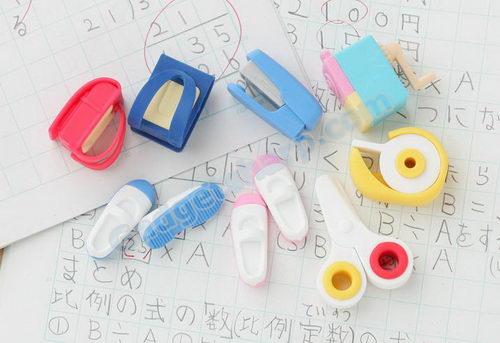 12. Japanese Restaurant Eraser [link]
7 types of Japanese food.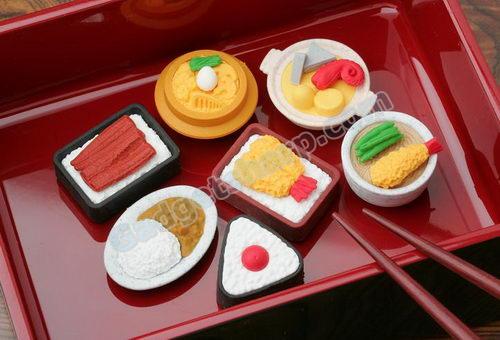 For me, they just look too cute to use, maybe, collect only.