We might not all have jetpacks or lightsabers yet, but Star Wars has in fact influenced our life that benefit us all whether it?s entertaining us in our home or bring us some interesting products. In this post, we will bring you 13 Cool Star Wars Inspired Products and hope you Star Wars fans will like them.
1. Lego Star Wars Darth Vader Mini-Figure Alarm Clock [amazon]
Nickel and PVC free
Alarm
Snooze button
Trusted trademark
Darth Vader Mini-Figure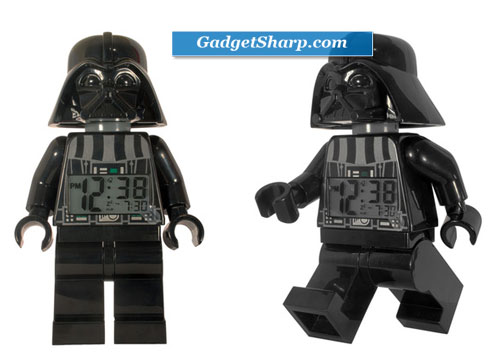 2. Kurt S. Adler Star Yoda Tree Topper [amazon]
Festive tree topper in the likeness of beloved Star Wars character, Yoda
Crafted of resin, Fabrich mache, and plastic
Saber lights up with an LED light
The piece has a 5-inch lead wire and comes with 4 replacement bulbs
Topper measures 12 inches tall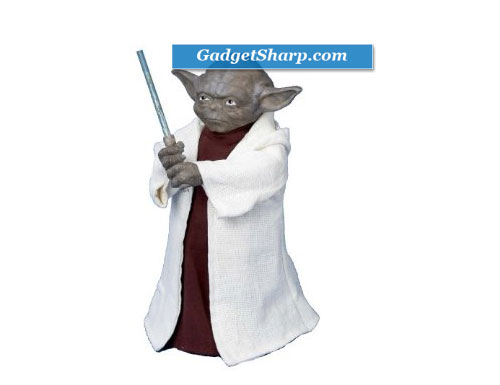 3. Kotobukiya Star Wars: Lightsaber Chopsticks Set: Yoda and Vader [amazon]
A Kotobukiya Japanese import
Lightsaber blades cast in translucent material
Darth Vader lightsabers measure over 9" L
Child-sized green Yoda sabers measure approximately 8" L
Each set includes a bonus translucent Star Wars logo chopstick rest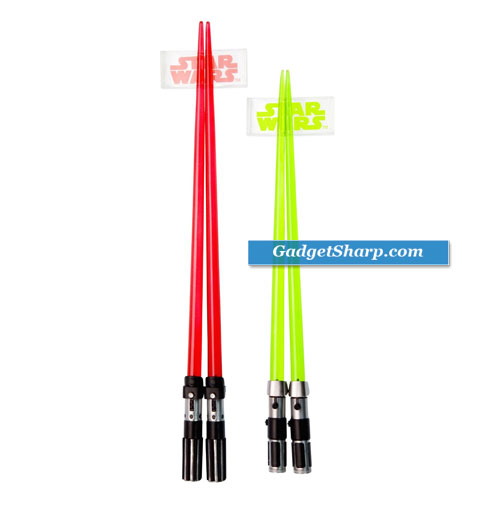 4. Darth Vader Character Lamp [amazon]
This Star Wars Darth Vader lamp/alarm clock, and speaker output for MP3 players combines the best of everything! Darth Vader features an extra large urban style Nodnik body-type with a LED digital clock on his chest. This clock and lamp also serves as a fully functioning speaker for your MP3 player! Simply plug into the Darth Vader to hear your music play!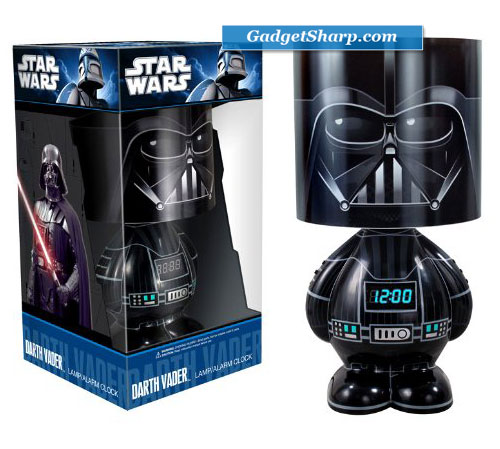 5. Jedi Yoda Pillow Buddy [amazon]
Pillow Buddy is a shaped Yoda character pillow which is made from 100-Inch polyester cover with 100-Inch polyester fill.
6. Star Wars Boba Fett Electronic Helmet [amazon]
Detailed electronic helmet lets you feel just like the STAR WARS character with sound effects, phrases and a light-up antenna!

Phrases and sounds change when the antenna is up or down!

Straps allow you to adjust helmet's fit; fits most sizes ages 5 through adult.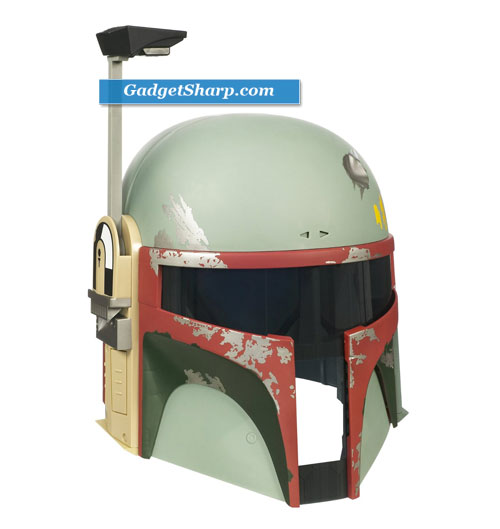 7. Play Visions Lego Darth Vader Key Light [amazon]
The Star Wars Darth Vader Key Light takes on the galaxy! The Darth Vader Key Light is the same size and has the same functions as the successful LEGO LED Lighting Key Lights. Press the button on his chest to turn on the exclusive lights on his feet! Posable arms and light angling legs. Batteries are included. Height 2.75 in.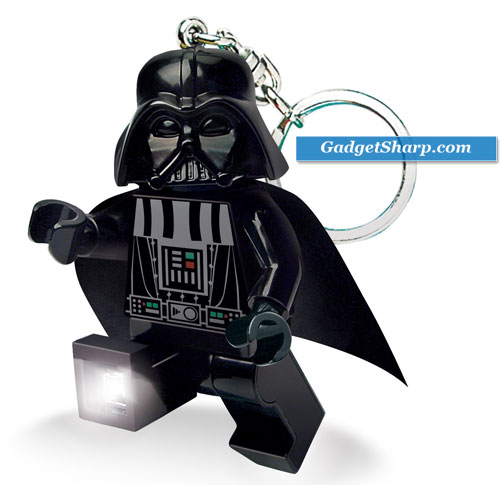 8. Star Wars Molded Party Rings [amazon]
made for cupcakes 12 ct - 6 Storm Troopers and 6 Darth Vaders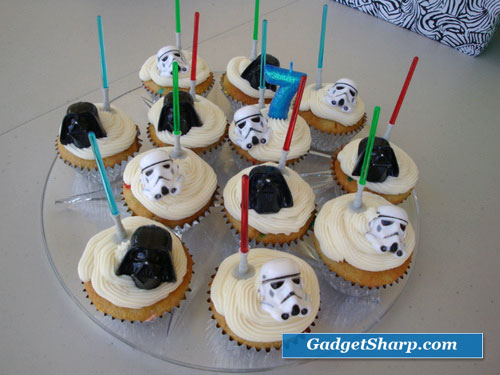 9. Star Wars Clone Trooper Cookie Jar [amazon]
Star Wars Clone Trooper Cookie Jar Made of tempered ceramic, they are hand painted, then covered in a high gloss clear coat finish. By removing the helmet you open the jar for storage. A must for any Star Wars fan! 11 inches tall. Hand painted. Beautiful high gloss clear coat finish. A must for any Star Wars fan.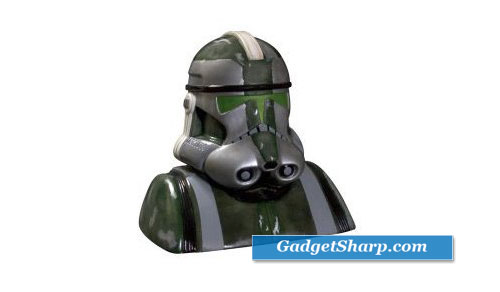 10. Star Wars R2-D2 Metal Boys Tin Lunch Box [amazon]
This cool lunchbox will be your little Star Wars fan's favorite accessory!!!
It has a secure clasp, and a hinged top that opens completely for putting all his favorite treasures inside!!! This is so cute, and your little Star Wars fan will LOVE it!!!
This will make a perfect gift for holidays, birthdays, or just because!!!
SIZE: 8 " X 6" X 2.5"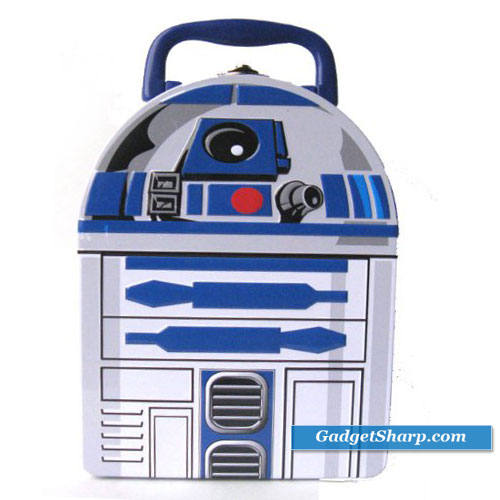 11. Star Wars Star Wars Darth Vader Stein [amazon]
Drink deeply from the dark side with Darth Vader! Features a removable helmet.
Let the Dark Lord of the Sith watch over your coffee! 
Let Darth Vader watch over your coffee a
This attractive (and oh-so-shiny) black ceramic stein holds 24-ounces of your favorite beverage, but
Vader will use the Force to guard and keep it at the proper temperature.
You'll enjoy drinking up at home or on the job as this terrific mug grabs the interest of anyone who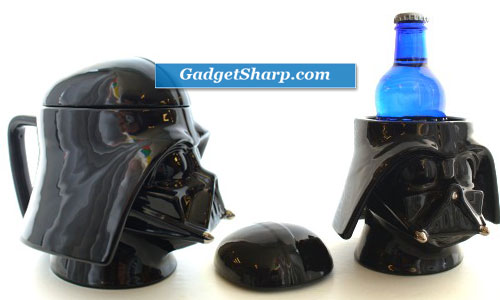 12. Star Wars Pancake Molds [amazon]
A long time ago in a galaxy far, far away, a Jedi Kitchen Master used the Force to create three pancake molds in honor of his favorite galactic hero and villains: Yoda, Darth Vader and a stormtrooper. Use these molds to add whimsy and fun to your next pancake breakfast. Set of three Star Wars nonstick steel pancake molds in Yoda, Darth Vader and stormtrooper shapes. Easy to use: place on a preheated griddle and pour in your batter; once the first side has set, remove the molds and flip the pancakes. Handles facilitate lifting and fold down for storage.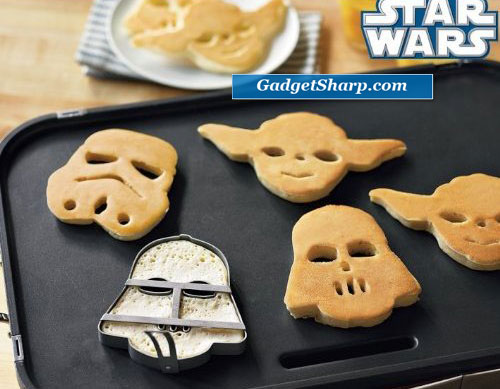 13. Star Wars Press-and-Stamp Cookie Cutters [amazon]
Equipped with a spring-loaded stamp, the cutters are as swift and precise as lightsabers - and a lot easier to work with.
Use the edges to shape your cookie, then gently press the stamp into the dough to create imprinted detailing.
After baking, bring your spacecraft cookies to life with decorations - and let the adventure begin.
Set of four includes Darth Vader, Yoda, Boba Fett and stormtrooper.