What fascinates we humans so much about robots? From the R2D2 in the movie Star War, to the lovable Rosie the robot maid in the Jetson?s, robots continue to amuse and capture our imagination. Is it that we want to use them as beasts of burden, or as friendly companions? Whatever the reason, I?ve personally always had an interest in robots and robot toys. I always envy kids these days since they have so many options for awesome robot toys. In this post, I will present you with 11 Cool and Playful Robot Toys, which might be a great gift for your kids.
1. Toysmith 4M Tin Can Robot [amazon]
Teach your child or students how cool recycling can be. All you need is a recycled metal can, a screwdriver and batteries (not included.) Follow the instructions, build the robot and throw the switch. It's alive ! lt wobbles and clatters around. Millions of metal drink cans are thrown away each day. Why not recycle one and make a fun robot at the same time ?
Kit Includes: 4 Body Rings.1 Short Leg.1 Long Leg.2 Gripper Hands.2 Straw Attachments.1 Toy Motor with Gear.1 Battery Casing with Cover and Wires (batteries not included).2 Moving Eyes.4 Bolts and Nuts.2 Terminal Caps.15 Screws.2 Plastic Feet.1 Motor/Axle Cover.1 Axle with Gear.1 Body Plate.2 Bendy Straws.2 Metal Wires.2 Eyes Base Plates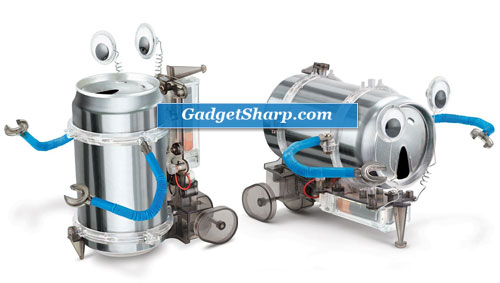 2. Tekno Mega Mech R/C Robot 48-Inch [amazon]
Mega Mech is the full-size robot of your dreams. When inflated he measures over a whopping 4.5 FT tall! His robot counterparts have no choice but to look up to the truly enormous Mega Mech. With easy to operate controls at your fingertips, Mega Mech obeys all your commands. Press the phrase button to make Mega Mech Talk!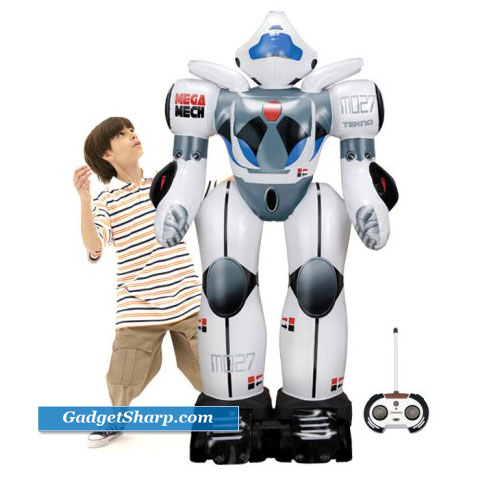 3. Tomy I-SOBOT Robot [amazon]
Robot packed with over 200 words and phrases, and 200 pre-programmed movements
Operates with remote control, programmable memory, and voice activation
17 custom designed actuators and gyro-sensor for balance and freely moving joints
Includes remote control, hexagon wrench, action chart, operation manual and 3 AAA batteries
Recommended for ages 10 and up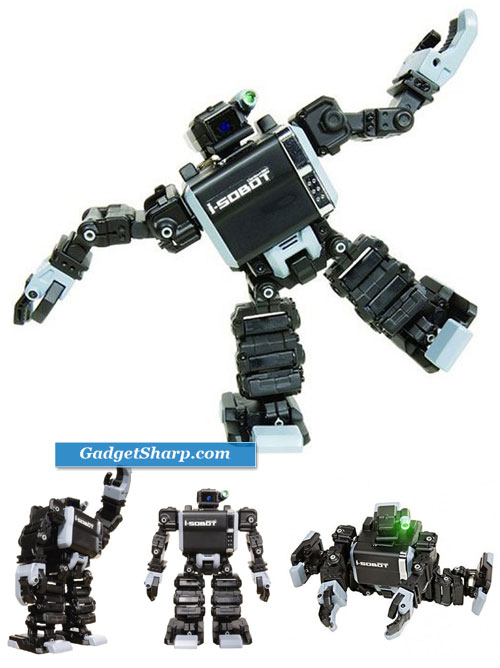 4. Matryoshka Madness Robot [amazon]
Robot six piece nesting doll with exciting graphics. Six Nesting Robots from outer space, looking for intelligent life on earth. Nest all together, or display all six. A traditional old toy re-invented for the 21st century.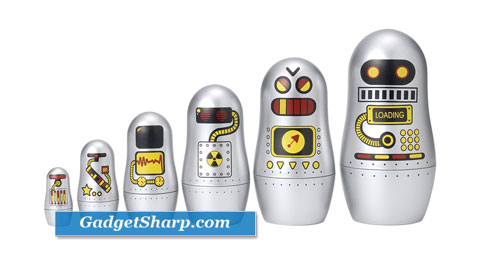 5. WowWee FemiSapien Humanoid Robot [amazon]
RS Femisapien has three main function modes, each corresponding to a different head position
In Attentive Mode, RS Femisapien interacts directly with you
RS Femisapien features responsive 4-way joystick hands
Acts as your own personal back-up singer with her Shoop feature; sing aloud or play music
Comes loaded with 36 functions and 20 interactive routines, so you will constantly be entertained
Each hand can be moved forward, backward, inward or outward to initiate various actions
She will slow pose, be your back-up singer, introduce herself, dance with you, and even blow kisses
There are also 59 hidden functions to explore
Tilt her head in the desired direction and her function mode will change
When in range, within 3/1 m, of any sound source, she will move her hips and arms to the music and sing a back-up tune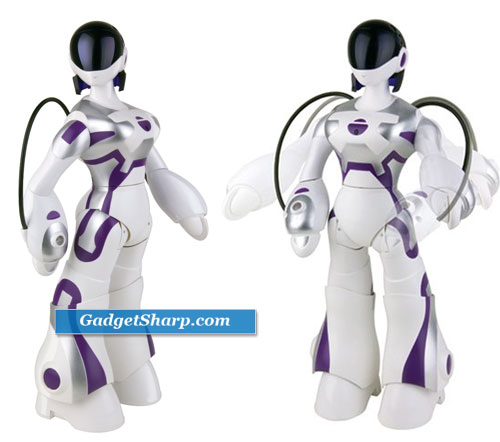 6. WowWee Tribot Talking Companion [amazon]
Tribot is one of the latest in the line of personal robots from WowWee. This innovative talking companion is more than just your average robot – Tribot is fresh off the robot assembly line and is ready to interact with you whether it is playing with his built-in games or telling you jokes. Remember though, he's only a young robot so he will need help from you to give him commands using the remote controller. Requires eight "AA" and three "AAA" batteries, not included. Measures 9"L x 8.5"W x 15"H.
7. Spex (Black/Green) [amazon]
Welcome to the world of Zibits mini-r/c robots! Combining R/C with 12 collectable miniature robot designs, Zibits are getting ready to take the world by storm. Rapid development in the robotics industry has fueled Senario's growth in the category, making advanced tech more attainable and cost effective. Possibilities are endless as we aim to provide consumers with an array of robotic products that span across multiple markets.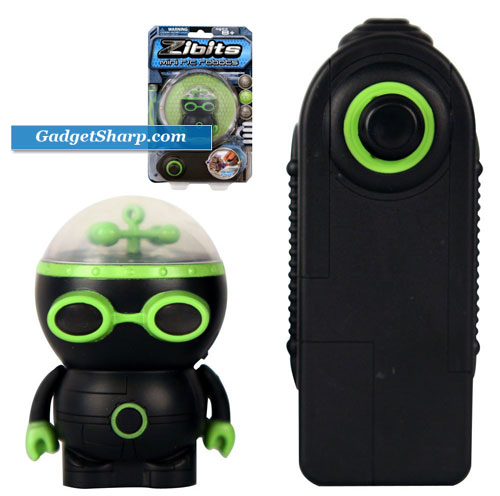 8. Bossa Nova Prime 8 Gorrilla Robot [amazon]
The fastest toy robot ever introduced with prime-8 runs on his bi-ped arms
Built in character and personality
You can play up to 5 action games with Prime-8
Prime-8 is fully programmable to do your own tricks
Prime-8 responds to you and to the environment depending on his personality which you can change at any time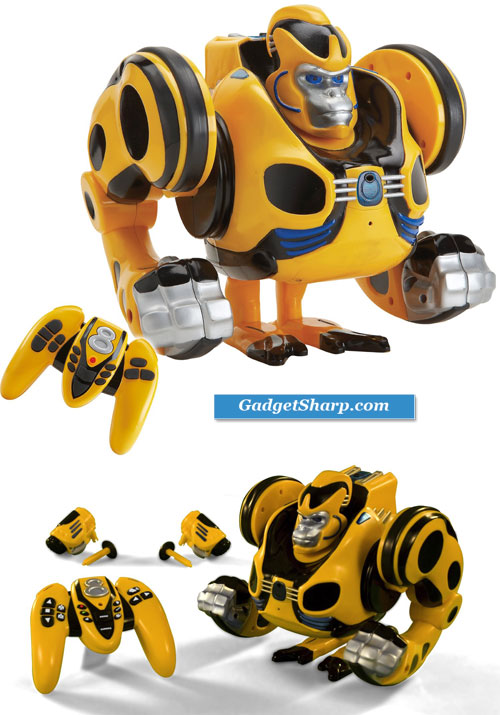 9. OWI Robotic Arm Edge [amazon]
Construct your Robotic Arm into a bionic marvel, then command the gripper to open and close, twist at the wrist, rotate on its base or extend at the elbow to retrieve objects. Special features include a five switch wired controller, five motors, five joints and audible gear safety indicators to prevent potential gear damage during operation. Assembled size about 9 inches long x 6.3 inches wide x 15 inches high. Uses four D batteries, not included.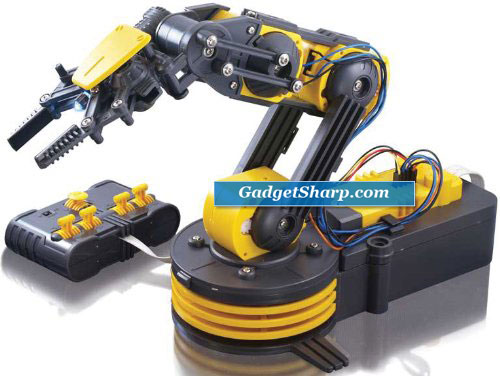 10. WALL-E WALL-E U Command [amazon]
WALL-E U Command Remote Control. WALL-E U Command,Very poseable, Articulated hands , Head moves , Eyes lite up Remote control. Joystick for easy movement. Program multiple actions and press "GO" Spins, does figure 8's, turns in reverse, goes forward. 9" tall Talks , Lights up , Plays Music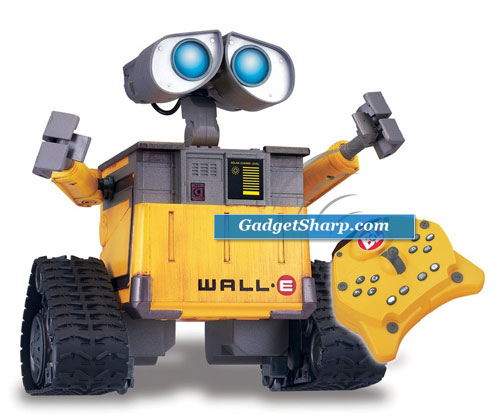 11. Star Wars Interactive R2D2 [amazon]
Newly programmed at our ultra-modern factory, this state-of-the-art R2 series astromech droid unit is ready to obey your commands
Grab his attention by saying "Hey, R2!" and he's ready for more than 40 voice commands
Just a few of R2's amazing attributes include moving along on his own
In "Game" mode, R2 plays multiple games and spins, dances and plays music
Once you've mastered R2's companion and game modes
Move on to command mode for plotting real-time maneuvering or programmed courses for R2 to follow
Turning his front beam on and off, and even playing a secret message when you follow the proper voice commands