Easter is hopping around the corner! It's time to think about how to dress up your home and find some unique table decoration for the Easter holidays. Haven't done your research yet? No worry, we have 6 fun bunny and egg decorations for you. Hungry salad bunny, adorable napkin bunny or plant growing eggling, these fun and cool designs will definitely help to spice up your home for the coming Easter.
1. Koziol Egg Cup A-Pril [amazon]
This elegant eggcup puts an end to the crazy paving of eggshell that traditionally garnishes morning tablecloths ? there's more than enough space in her five petals to hold it all. What?s more, in the ultimate demonstration of flower power, everyone around the table gets to pick their favorite color!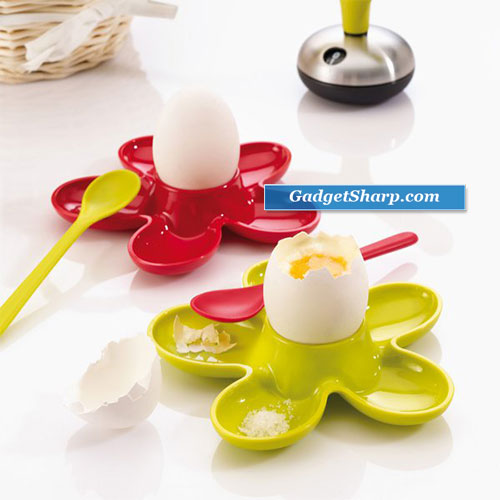 2. Invotis Salad Servers Salad Bunny [amazon]
This hungry bunny loves a healthy salad. He always keep his head just above ground to check if there is a salad to jump into. Please do feed. Designers: Chris Koens. Color: white. Size: 200 x 80 mm. Material: melamine.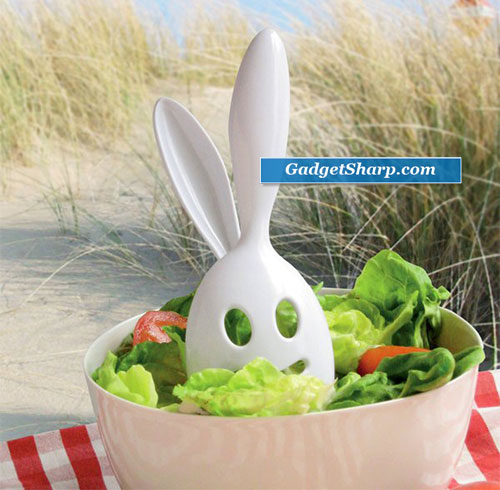 3. 3 Robin's Egg Soaps in Footed Porcelain Dish [amazon]

Delicate French milled, Robin's Egg soaps are infused with the soothing scents of chamomile and meadowsweet. The lotus-shaped porcelain dish perfectly complements any decor.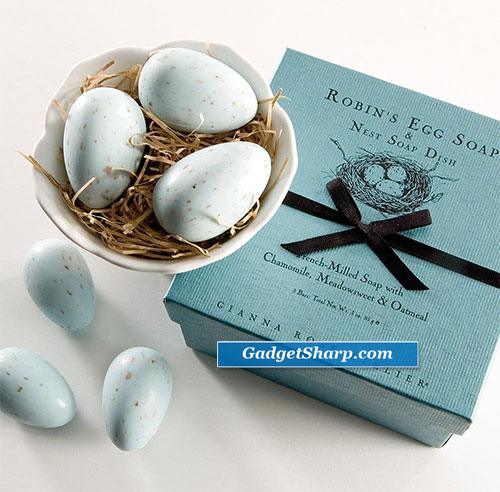 4. Rabbit Napkin Ring [amazon]

Adds fun to any dinning occasion Manufactured without the use of softening agents Melamine and BPA Free Koziol has brought creative designs to millions of homes 100-Percent German Made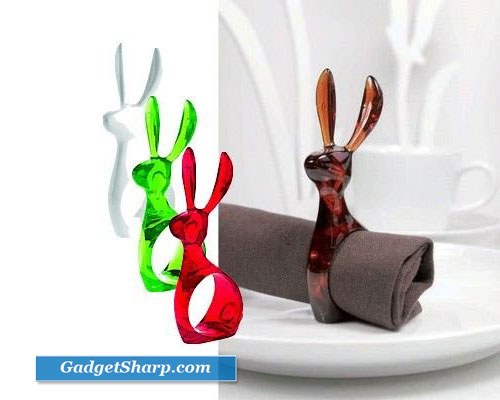 5. Origami Cloth Napkins [link]

The practical folding instructions are also included and the sweet bunny print on the napkins emphasizes the design even further. Now you can have beautifully folded bunny napkins again and again, guaranteed.

set includes 2 cloth napkins 100% cotton fantastic Easter decoration machine washable 30?C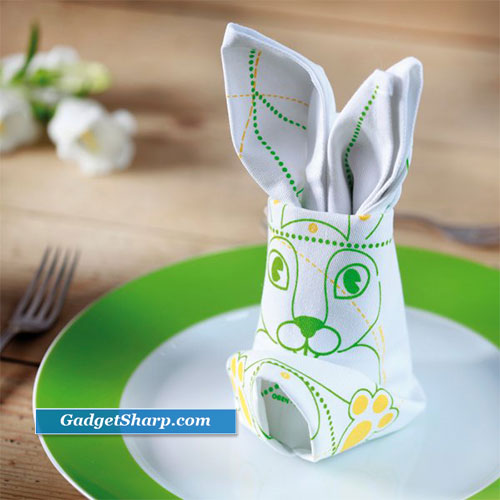 6. Noted Eggling Petunia [amazon]

The precious, little Eggling looks and feels like an extra large egg, but crack its top and discover a garden ready to grow!

Cultivation is easy ? seeds are already sown into Eggling's fortified peat mixture, just crack it?s top (by tapping on it with a spoon), water and place in bright spot. Plants grow for up to five months in the Eggling, after which it can be planted directly in soil.