Tea is an aromatic beverage prepared by adding cured leaves of the Camellia sinensis plant to hot water. After water, tea is the most widely consumed beverage in the world. It has a cooling, slightly bitter, astringent flavor which many enjoy. Besides its flavor, drinking tea also has many health benefits such as improving beneficial intestinal micro-flora, providing immunity against intestinal disorders, protecting cell membranes from oxidative damage, normalizing blood pressure, prevention of coronary heart diseases and diabetes.
With so many benefits and a beloved drink by lots of people, tea is always considered as a good gift. In this post, we rounded up 13 Beautiful and Tasty Tea Gift Boxes/Baskets. If you know an avid tea drinker then nothing will surprise them more then a wake up call with a big tea gift basket delivered straight to their front door in the coming holiday season.
1. Glass Teapot & 6 Flowering Tea Blossoms [amazon]
6 Flowering Tea Blossoms; 1 16 oz. Glass Teapot; Steeps 18 pots
The # 1 selling holiday gift item on Amazon.com grocery in 2010!
Handsewn tea leaves and flowers blossom when steeped
Made with organic tea and 100% natural ingredients
When steeped in hot water, these rare Leaves of Art slowly blossom into a bouquet of breathtaking shapes and exquisite flavors.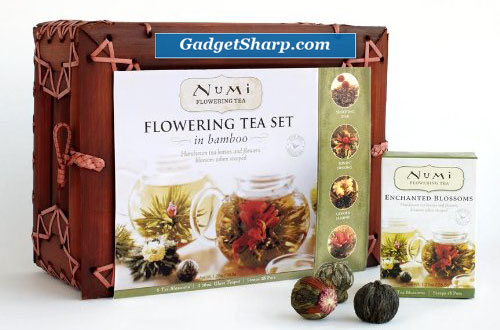 2. Numi Tea Velvet Flowering Tea Chest 12-count chest [amazon]
Includes an assortment in one dark mahogany wood box
Made from pure, 100% natural ingredients
Our newest way to display and serve flowering teas
An elegant gift and an exquisite showcase of our Flowering Tea collection
Certified Kosher & Halal


3. You're My Cup of Tea Gourmet Food Gift Basket [amazon]
This whimsical wicker "Tea Cup" is filled overflowing with delicious tea time goodies for your special someone to enjoy
Perfect for any occasion for the tea lover in your life - Mother's Day, birthdays or any special day
Each gift is hand crafted with attention to detail and includes a personalized gift card to convey your best wishes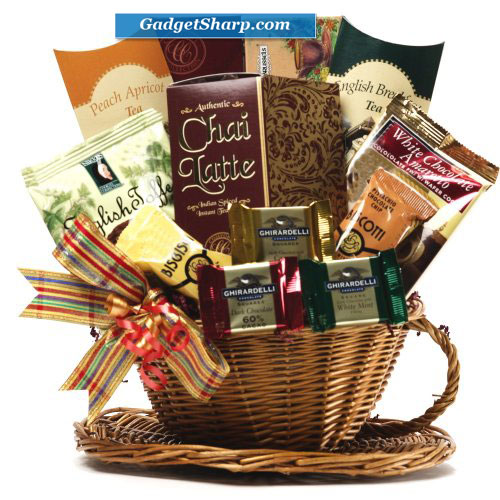 4. Numi Teas Dancing Leaves Teapot [amazon]
Wonderful gift for tea lovers
Contains Teahouse Glass Teapot and one each of the following Flowering Teas: Flower Jewel, Starlight Rose, Dragon Lily, Emerald Sun and Golden Jasmine
Flowering Tea is a new tradition that celebrates the tea leaf
When steeped in hot water, these rare Leaves of Art slowly blossom into breathtaking shapes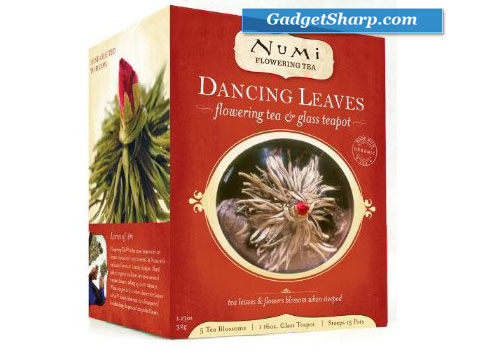 5. Teavana Tea Sampler Gift Set [amazon]
One of our most popular gift items that includes everything needed to create a perfect cup of tea!
Set includes 16oz PerfecTea Maker, 12oz of German Rock sugar, 4 tins of tea (2 oz each) and a tea spoon in a gift box
Four of our most popular teas included are My Morning Mate tea, Strawberry Lemonade herbal tea, Fruta Bomba green tea and Rooibos Chai tea
This special gift set makes over 60 cups of tea and is dressed to impress in a copper gift box adorned with our logo
Excellent for the tea lover in your life, whether they are a beginner or connoisseur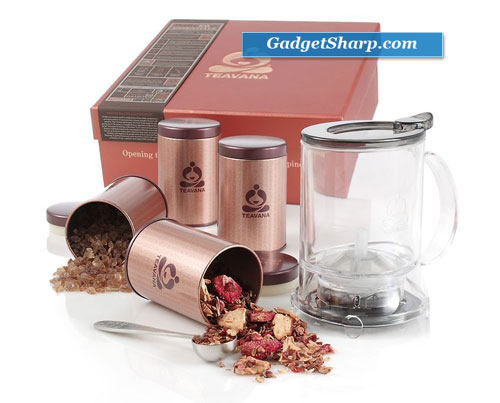 6. Winter 6-tea Sampler - White Lion Tea [amazon]
6 Tea Blends
36 Servings
Gift-Ready packaging, complete with satin bow
Includes the following blends: Fireside, Tranquility, Organic Quilan Oolong, Organic Ginger Snap, Organic Moroccan Mint and Organic Raspberry Truffle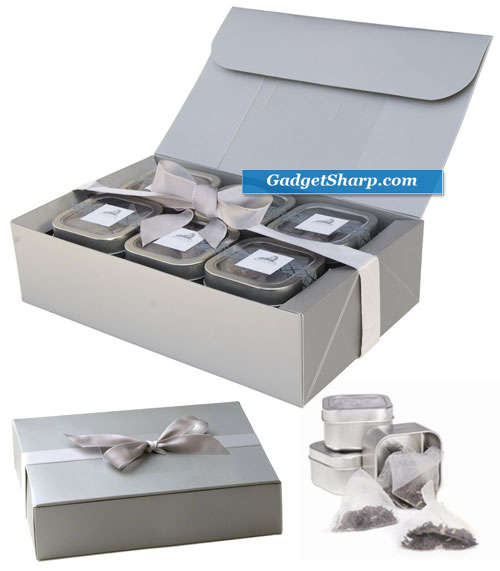 7. Tea Forte Large Tin Sampler Collection [amazon]
15 Silken Pyramid Infusers
Three infusers of each: Black Currant, Oasis
Organic Chamomile Citron, Organic Citrus Mint, Organic Earl Grey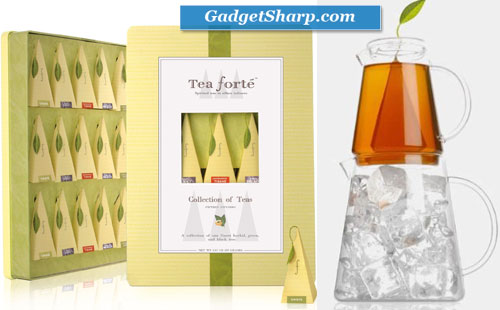 8. Rishi Tea Taste [amazon]
This Distinctive Program Will Educate Tea Drinkers About The Geographic Origin Of Tea ? And Why It Matters. The First Featured Taste Of Origin Is Mannong Manmai In Yunnan, China, Where Remarkable Teas Are Harvested From Wild, Ancient Tea Trees. Mannong Manmai Is Home To A 1500 Year Old Ancient Tea Tree Forest, Located In Yunnan, The Birthplace Of Tea. The Biodiversity, Rich Soil, And Ancient Varietals Of Mannong Manmai Are Unlike Those Of Any Other Origin.
9. EXIR, Pure Saffron Tea [amazon]
Weight: Net 10-grams/0.352 oz - 24 Serving of 2 Cups.
Exir Saffron Tea quality exceeds the ISO 3632-1 Category I standards, the highest ranking available with superior and exquisite flavor, aroma, and color.
Organic, Contains No caffeine. No Artificial coloring, No Additives.
Saffron has Anti- Tumor, Anti-Spasmodic, Antioxidant and Apoptotic properties and may be beneficial for; Anxiety, Stress, Tension, Cardiovascular disorder, Cellular regeneration.
Digestive upset, Improve Memory, Male Impotency & Vitality, Menstrual disorder, PMS, Mood & Energy enhancer, Vascular disorder, Vision Loss (AMD).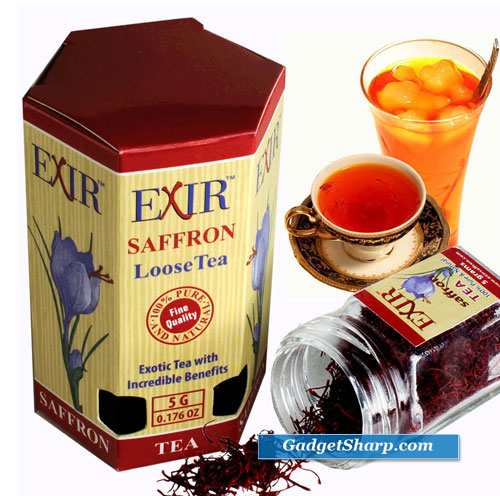 10. Teavana Tea Lovers Sampler Gift Box with Origami Tea Tins [amazon]
A great gift for the tea connoisseur
It includes four premium teas: rare white tea pearls, a timeless sweet green tea, a relaxing herbal blend and a handcrafted artisan oolong.
Also includes four reusable Origami tea tins to store your new teas
Gift set includes 2oz each of Frutto Bianco Pearls, Dragonwell green tea, Tranquil Dream herbal tea and Six Summits Oolong as well as one tin to store each tea. Beautifully gift boxed.
Tea sampler gift set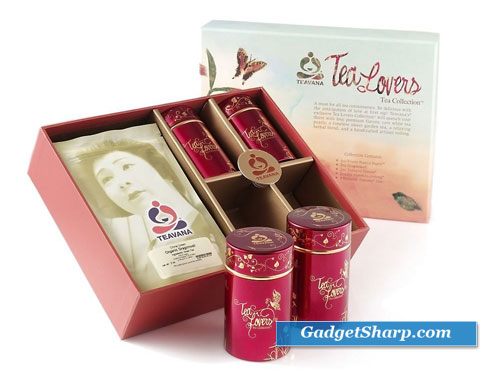 11. Gift Baskets Afternoon Tea Time Gift Bag Tote [amazon]
It's hard to believe that this paper gift tote bag is not a real china tea pot, it's just that realistic
A perfect gift for your tea loving Mother, Grandma or to celebrate a special friendship
Beautifully detailed and charming, this gift bag comes complete with handles, delivering new tea time pleasures day after day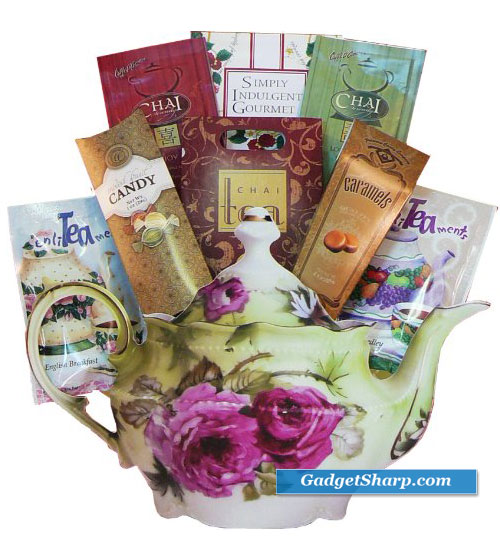 12. Wissotzky Mini Magic Gift Chest [amazon]
Eleganty packaged in natural wooden chest, our gift boxes provide you and your guests a colorful assortment of 4 variety herbal infusions an fruit teas. The chest includes 10 Nana lemon teas, 10 Passion fruit teas, 10 Raspberry teas and 10 Chamomile teas.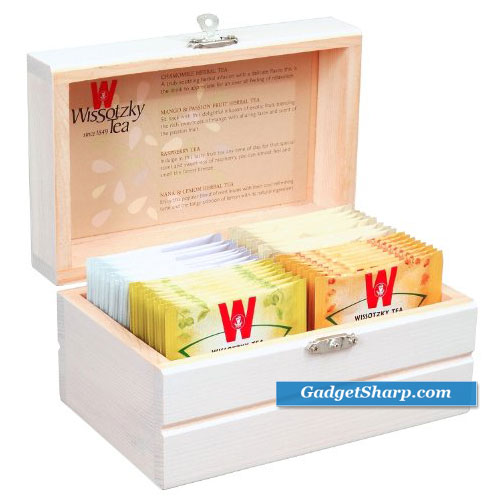 13. Teavana Shizuoka Collection Green Tea Gift Set [amazon]
One of our most popular gift items that includes everything needed to create a perfect cup of tea!
Set includes 16oz PerfecTea Maker, 12oz of German Rock sugar, 4 tins of tea (2 oz each) and a tea spoon in a gift box
This special gift set makes over 60 cups of tea and is dressed to impress in a copper gift box adorned with our logo
Excellent for the tea lover in your life, whether they are a beginner or connoisseur