Rose is something kindly essential to Valentine's Day. Not matter it is real or just shape like it. Since Valentine's Day is only two weeks away, as usual, we will bring you some interesting rose inspired design, for gift, for decoration or for eating. Take a look at 6 Beautiful Rose Inspired Products and hope you got some ideas to make a rosy Valentine's Day.
1. 24K 6-Inch Gold Foil Rose [amazon]
Unique 24K 99.9% Golden Rose Flowers, Last Forever; Come with certificate of authenticity Roses have always been a symbol of beauty, love and appreciation Made By the Highly Purified 24K 99.9% Gold Leaf in Taiwan Best Gift for Valentine's Day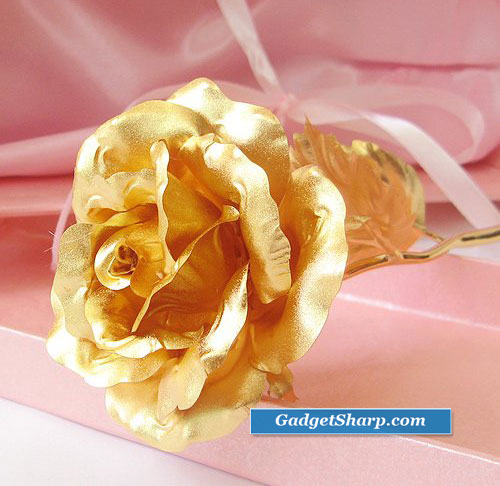 2. Freshware 6-Cavity Mini Rose Mold and Baking Pan [amazon]
Flexible and non-stick: baked goods pop out easily Stain and odor resistant Storing is convenient - retains original shape Temperature safe from -40 to +446 degrees Fahrenheit Microwave, oven, freezer, and dishwasher safe

3. Swarovski Crystal Blossoming Rose [amazon]
This stunning rose blossom gleams in Crystal Blush with three leaves in Crystal Silver Shade. Its unfaceted clear crystal stem creates a feeling of balance. This timeless and romantic decoration makes the perfect centrepiece for an elegant dinner table. 3 1/5" x 3"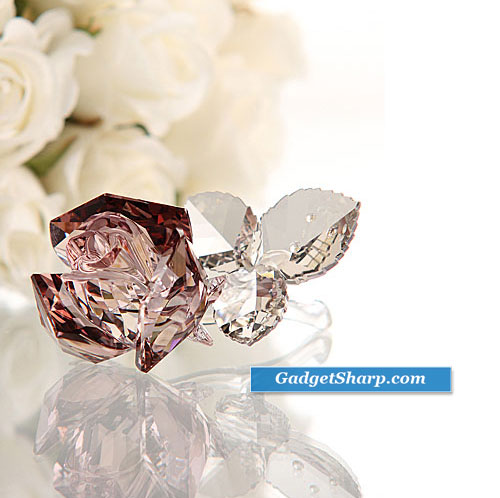 4. Orrefors Rose 4-7/8-Inch Crystal Votive [amazon]
Romantic sculptural votive with rose shape; 4-7/8 inches Created by artist Malin Lindahl and made by hand in Sweden Crafted from pure crystal with beautiful clarity and light refraction Design features smooth rose petals unfurling around a tealight well Part of the larger Rose collection; wash by hand for best care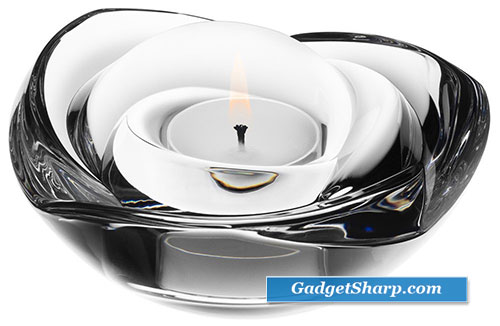 5. Red Rose Martini Glass [amazon]
Discover the most unique glassware line in the world today, themed martini glasses designed by Lolita! Each hand painted martini glass features a design inspired by a delicious martini recipe, which is printed on the bottom of the glass! These are truly functional collectibles, make a terrific gift, and create instant conversation over cocktails. Each martini glass holds approximately 7 ? ounces of your favorite martini.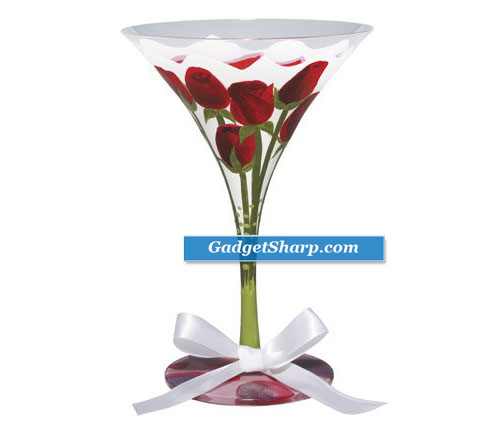 6. Real Touch Orange Rose & Bud Spray Round Glass Vase [link]
Orange real touch roses and buds are nicely placed in a round glass vase. Each rose is at a different stage of blooming, creating an effect as they are just cut from your garden. Some yellow wild sprays are also added in between to create a natural look. The glass vase contains some amount of acrylic (fake) water to add realism.