Social media is the current rage of all geek and non-geek internet users. Facebook, Twitter, Reddit, Digg, Friendfeed, MySpace and other popular social media have interesting unique logos, which have now inspired some interesting Social Media Icons Inspired Product Designs, such as the 9 designs presented in today's post. Like social media? Maybe you can also embrace "social media" in your real life after reading today's post.
1. The Digg PC ? the ultimate fanboy case mod [link]
The Digg case will primarily be made of 1/2? MDF (medium density fiberboard) with a few acrylic windows.
2. Social Media Pillow [link]
These pillows are ideal for geek homes ? a place where real and virtual world always meet and co-exist. One can rest on these pillows after a long tiring day of games, work, social networking and think about next scribble on the Facebook wall or listen to some music streaming in from MySpace or can simply Tweet away!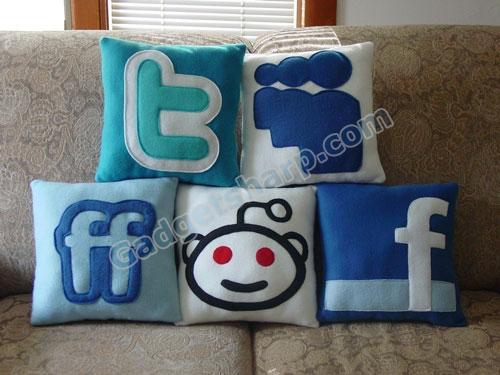 3. Techno Obsessed Felt Badge Pins [link]
These Cheeky little broches feature complete hand stitching and hand cut felt. Each brooch measures approximately an inch wide. Each brooch is hand appliqued and the pin back is super sturdy and clicks when closed.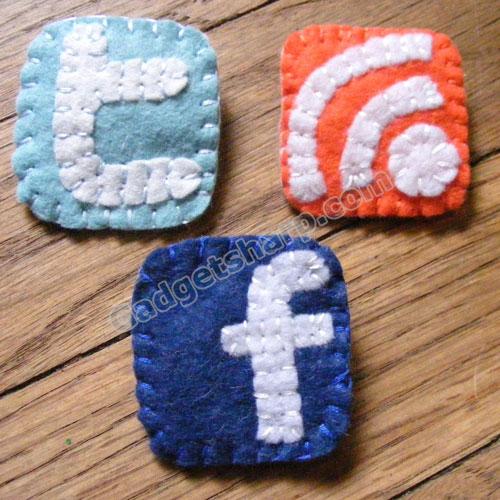 4. Twitter Clock [link]
The Twitwee Clock is a modified Cuckoo Clock that wirelessly connects to the internet and constantly checks for new status updates or search results received from the Twitter API. New Tweets are displayed on the built in display in near-realtime accompanied by the charming yet obtrusive call of a mechanical cuckoo poping out of the clock.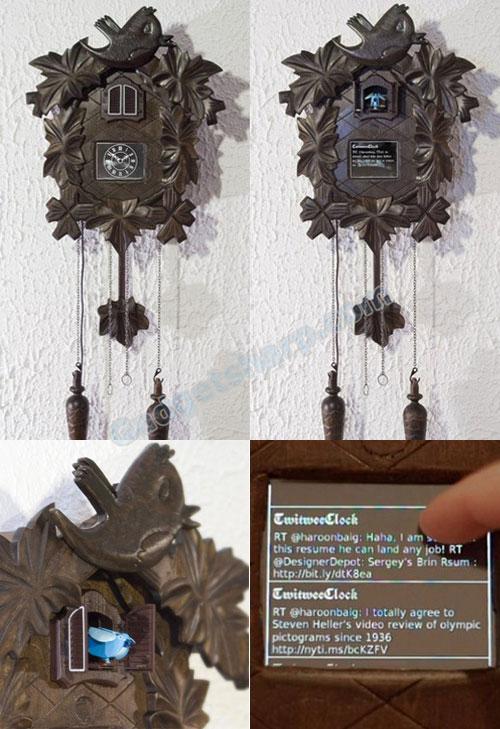 5. Facebook-Style Business Cards [link]
Sick! That is pretty special design as for a business card.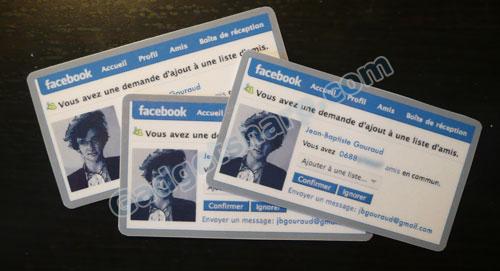 6. FOLLOW ME twitter TATTOO thigh-high stockings [link]
These are so cool!!! (in a Geek Chic kind of way) :) They are wonderful conversation starters and help you meet new people easily! They are sexy, funny and flirty. Guys love them! Even if you're not on twitter these socks would make a perfect gift for your friend who is :)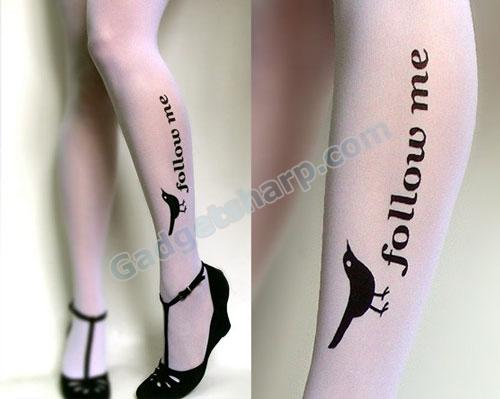 7. Reddit Alien Soap! [link]
It comes in three fantastic fragrances. Orangered (which is just orange, to people not in the know), Bacon… and yeah, it smells like bacon. Have some vegetarian friends? They'll both hate you and love you.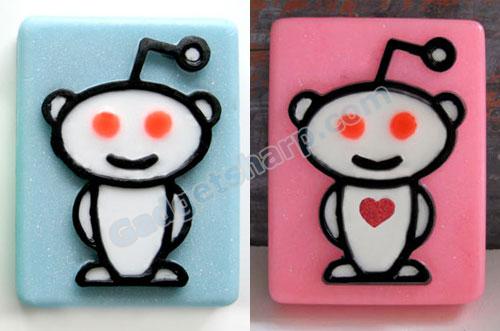 8. Normal Watches - Social Networking [link]
Check email. Watch some YouTube. Update Twitter status. Make some Facebook friends. AIM your crush. This watch is for those who are highly networked and proud of it.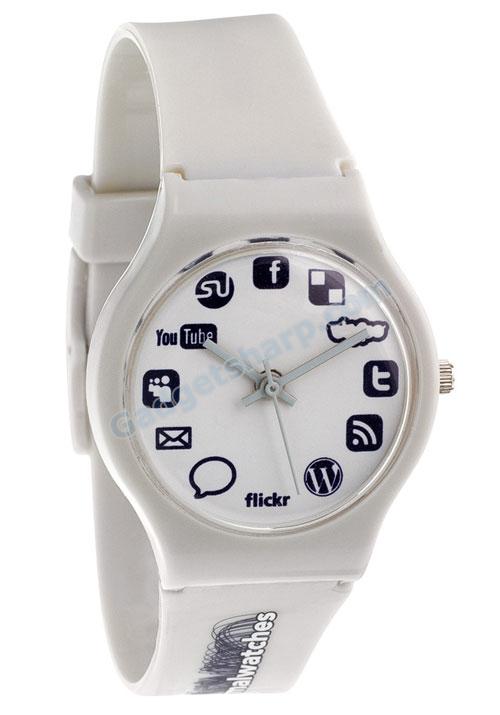 9. Facebook Me Cufflinks Cuff links [link]
Facebook Me Cufflinks
Approximately 3/4" by 3/4"
Rhodium plated and enamel Bullet back closure