When I was a child, Rubik?s Cube was one of my favourite games. Twist, rotate? twist, rotate? I just love that? And now, I just find some really interesting product designs inspired by Rubik?s Cube ? (seems there are lots of people just like it as me). Rubik's Cube Mp3 Player, Rubik?s Cube Lamp, Rubik?s Cube Alarm Clock? Just check this post and you will definitely get some surprise? :-)
1. Rubik?s Cube Lamp [link]
Lamp is a cool remake of the old Rubiks Cube. As you will probably be aware, the Rubiks cube often spent it?s time being a whole array of 6 muddled up colours (unless you were brainy and could solve it). This lamp uses that muddling ability to display unique light colours.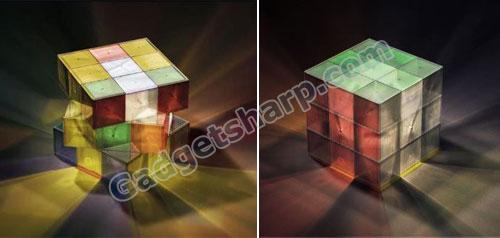 2. Rubik?s Cube Keychain [link]
This on-the-go version of the classic, best selling Rubik's Cube will hold your keys and capture your imagination! It's small enough to fit in your pocket and hang from your backpack, but it offers the same BIG challenge as the original Rubik's Cube! It's like the 1980's all over again!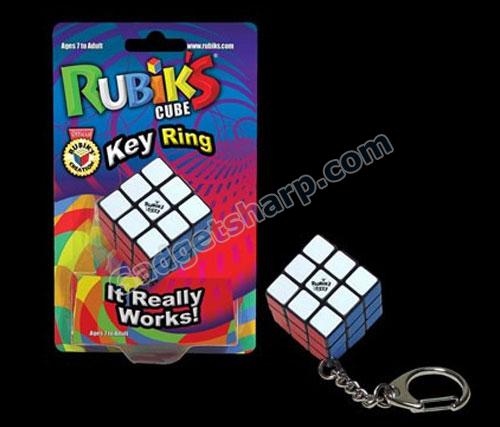 3. Rubik?s Cube handbag [link]
You're sure to add whimsy and show you have a good sense of humor with this party bag. A Rubik's cube-inspired handbag with metallic chain shows your cheeky side. Polyurethane. Wipe clean. By Let's Fly, China.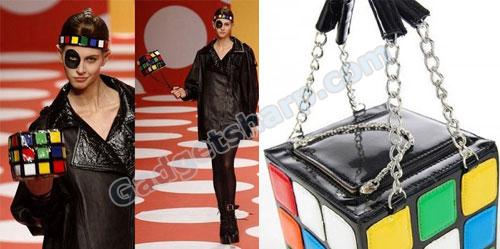 4. Rubik?s Cube Coffee Table [link]
The Rubik's Cube table is inspired by the classic toy we all grew up with…and still have today! Makes a great end table, or put two together as a coffee table.
5. USB Flash Drive Rubik's Cube [link]
The process of making your own copy isn?t very hard. It just takes a little bit of time. In this case, 3 days. Novelty flash drives are often crap full of crap with stupid designs and pathetic capacities. Custom made flash drives get a little bit of a break because, well, making your own flash drive is cool. It?s even better when your custom creation turns out to be the envy of many as is the case with the Rubiks Cube flash drive.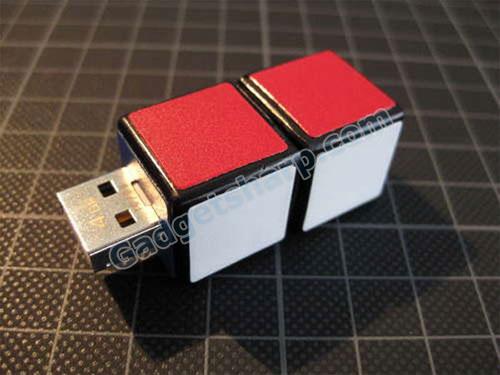 6. Rubik's Cube Costume [link]
This costume aims to look more realistic by creating the illusion that it can twist. This illusion is achieved by the exaggerated clevis between the tiles. Although this subtle detail requires a lot of work, it makes a great deal of difference in how realistic the cube looks. enjoy…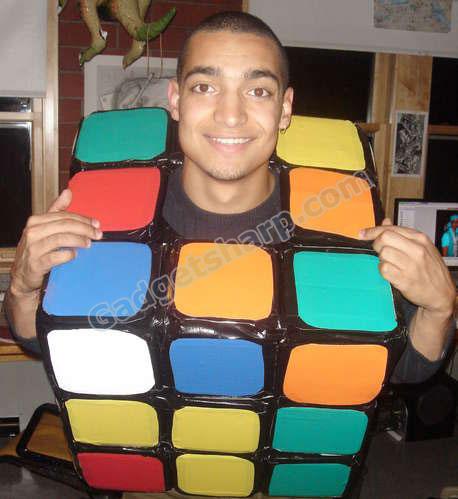 7. Rubik's Cube Mp3 Player [link]
The idea is from Rubiks cube puzzle. The only way to activate the mp3 player on is similar to playing with the Rubiks cube puzzle, by solving each layer has a specific function such as play, pause, forward or back. And of course the only way to turn it off is by completing it. Users can now listen to the music while having fun.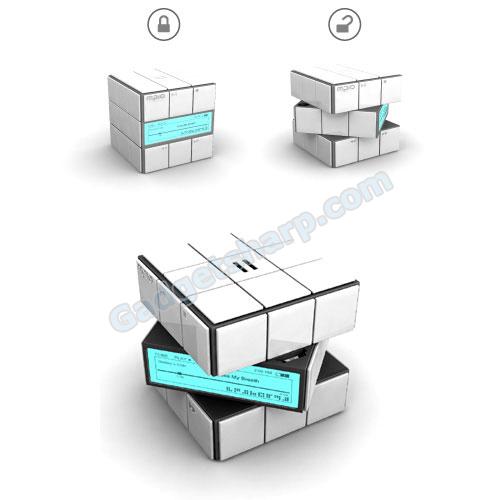 8. Rubiks Cube Inspired Colorblock Note Cube [link]
For all the Rubik?s Cube fans out there, check out the Colorblock Note Cube, measures 3.5 x 3.1 inches and has about 680 sheets of Rubik?s Cube themed Paper.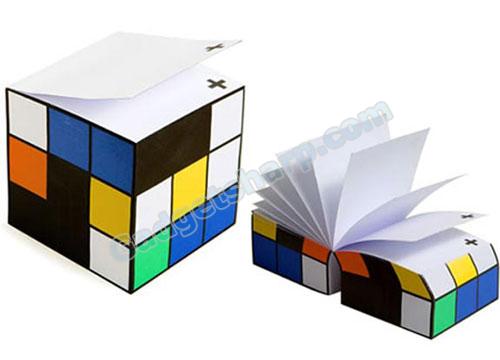 9. Rubik?s Cube Alarm Clock with Thermometer [link]
Personally I have never been able to solve the Rubik cube hence my complete delight to come across the Rubik?s Cube Alarm Clock with Thermometer. Twist the top row, and the display changes between time, temperature, alarm or date.