Bottle, must be one of the simplest container in our life. We put food, drink or any thing we think can fit. Just sounds nothing special and exciting. While in today's post, we will introduce you 9 Innovative Bottle Designs, which might help you to simplify your life, save the environment and even save your life.
1. LifeSaver Bottle [link]
The LifeSaver Bottle designed for placing the water into any pool of water you like and would suck it through the straw. The LifeSaver Bottle uses replaceable filters, which can treat about liters of water - five and half years of usage of you drank 2 liters every day.The Lifesave's filters can filter out bacteria, viruses, parasties, fungi and all other microbiological waterborne pathogens.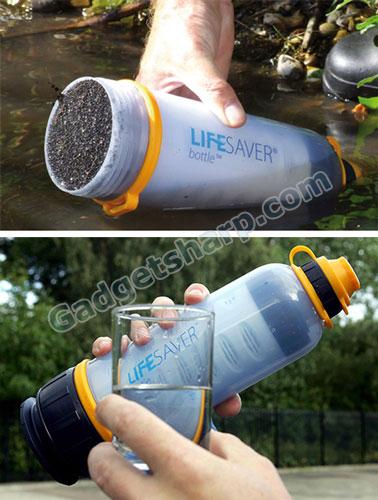 2. Alfi Cool Bottle [link]
A cool design for cold drinks! Alfi Cool Bottle is a special transparent, non-reflecting double-walled vacuum glass inside gives it a unique Insideout look. The translucent body lets you see through the outside at the fresh colored contents of juices, ice tea and mineral water. It features double-walled nonreflecting vacuum glass to make the contents easily visible.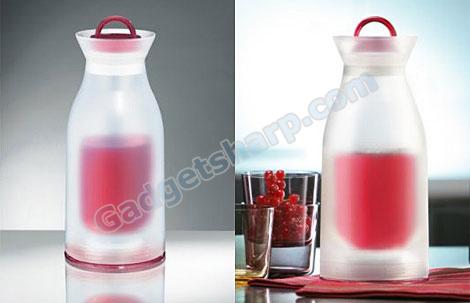 3. Wrist Strapped Water Bottles [link]
The Wrist Strapped Water Bottles free your hands while you running. I like this idea! They are water bottles strap directly onto your wrists. Each container holds 5.5 ounces and dispenses through an easy pull-out top. And can be frozen.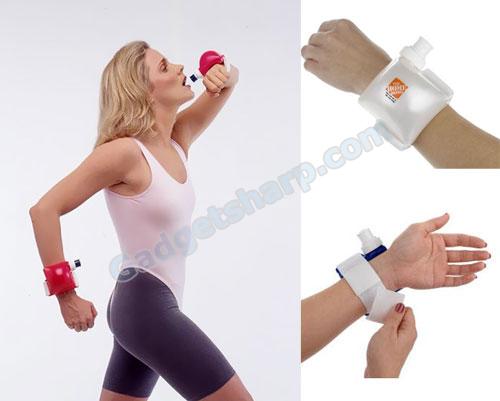 4. Chewing Gum Bottle [link]
It seems like nearly every time you chew gum, there's always nowhere to put it after you're done. This ingenious ?Green Seeds? chewing gum bottle designed by Gonglue Jiang. Featuring a skirt of sticky paper at the bottom of the bottle, and a temporary storage space for used gums and you can dump it out when you find a trashcan.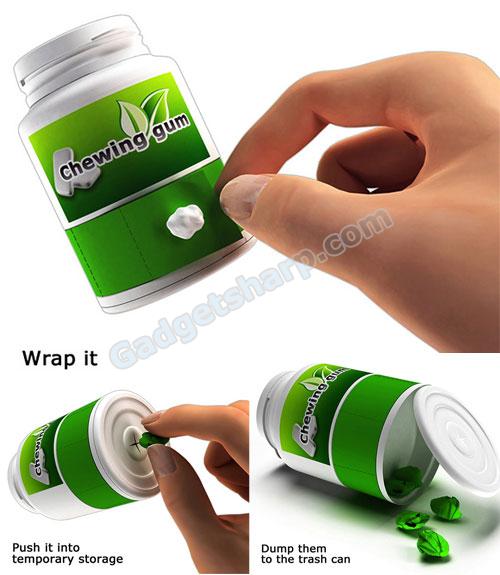 5. Self-heating Baby Bottle
Yoomi Self-heating Baby Bottle heats itself up in 60 seconds to a temperature equal to breast milk with a touch of a button. By husband-and-wife inventors, solicitor Farah and engineer Jim Shaikh, it was born out of all parents a run to the kitchen every time the child cries out for milk. There is a sealed warmer unit that sits inside the bottle and beneath the teat. When a button onboard is tipped, the cold milk flows out via channels on the outside of the warmer, making the milk in the bottle ready to temperature perfect for feeding, and the warmer will stay the same temperature for about an hour and can be recharged around 100 times.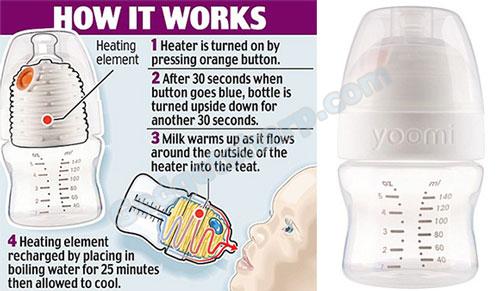 6. Droog Salad Sunrise Oil and Vinegar Bottle [link]
The Droog's Salad Sunrise Oil and Vinegar Bottle utilizes the properties of oil and vinegar. The oil will naturally float on top of the vinegar, so there is no need for two separate containers. The result is a single vessel with two tubes. As you pour the vinegar and the oil on your salad, you can observe them parting. A clever design. Designed by Arnout Visser.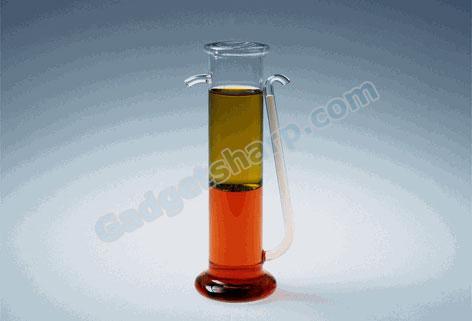 7. Dual Bottle - Two Holes Are Better Than One [link]
A small annoyance of mine is having to wait for a sauce or dressing like ketchup to trickle down from the bottom but with the Dual Bottle, my impatience is alleviated. A simple solution would be to always leave the bottle inverted, but I?m way too OCD for that. With the Dual Bottle, there?s no up or down. Just open the end where the condiment goodness is closest to and BOOM (ala Steve Jobs style), food is smothered.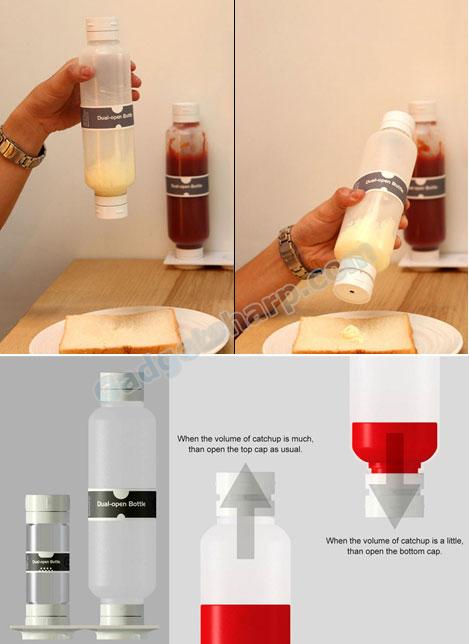 8. The Anti-Bottle [link]
The Vapur Anti-bottle is a reusable BPA-free, foldable bottle that you can roll up when empty and stash back in your bag. There?s an integrated carabiner to help it hang around, you can freeze it full of water and it will even go into the dishwasher on the top shelf.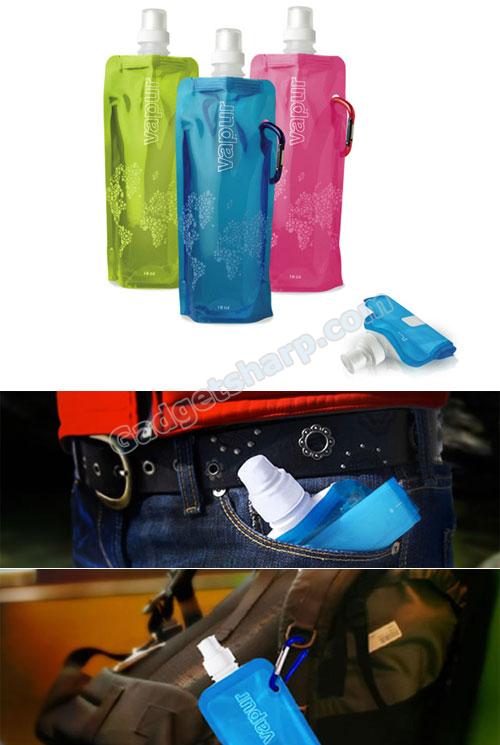 9. Bobble [link]
bobble is a patented filtered water bottle for life on the move. Just fill it with water and bobble will do the rest. Hydrate, be beautiful and reduce waste on sip at a time.