If you want to reduce the impact of commercial bottled water on the environment, your wallet and you, just fill up one of these cool and Eco-friendly Reusable Water Bottles with your very own water. The latest water bottle designs include built-in filters, fruit infuser and compact roll-up containers. Take one of those with you and stay hydrated throughout the day.
1. Flavour It Glass Water Bottle with Fruit Infuser [amazon]
he Flavor-It Water Bottle lets you add a fruity splash by flavoring it with the fruit infuser. Just add a variety of fruits or vegetables to the water for a refreshing drink that'll keep you hydrated and saying goodbye to bottled water. To add fruit to infuser, remove screw top lid, pull on the metal tab and pull the infuser out of the glass bottle. Fill bottle with water then unscrew the top of the infuser and insert your preferred fruit. Add lemons, limes, strawberries, cucumbers, apples or even fresh mint. Screw on lid and insert back into the water bottle. The silicone ring gives the infuser a snug fit.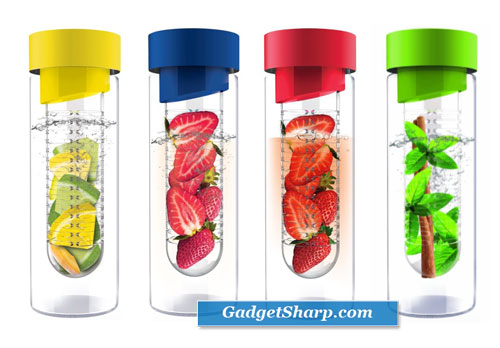 2. Tkaro Glass Water Bottle [link]
The cool new Tkaro Glass Water Bottle is a sleek and environmentally-responsible alternative to tacky, landfill clogging, and BPA leaching plastic water bottles. This portable and reusable drinking glass is constructed from glass, stainless steel, and silicone and features a unique wide mouth opening like a traditional drinking glass so that it's easy to add ice cubes, lemon wedges, cucumber slices and more. Just fill it up with your own pure water and screw on the stainless steel lid with silicon leak-proof seal to ensure a water-tight closure while you're out on the go.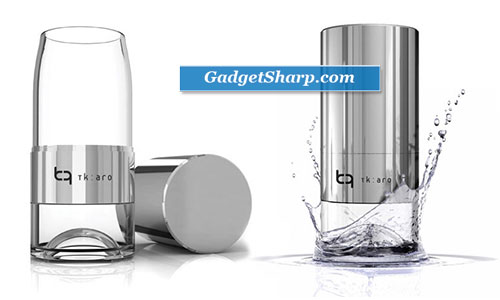 3. The Bamboo Original with Flip Top Bottle [amazon]

Sustainable sipping is simple when you choose the convenient and stylish Bamboo Original with Flip Top? Bottle. Made from the practically inexhaustible resources of bamboo and glass, this bottle eliminates the need to unscrew a cap to sip because it features a quick-release flip top spout that allows you to hydrate on the go. The Bamboo Original with Flip Top? Bottle is a reusable 17oz water bottle made of a bamboo insulator and a glass bottle. Unlike plastics & metals that can leach chemicals, this BPA-free water bottle keeps your drink safe at all temperatures.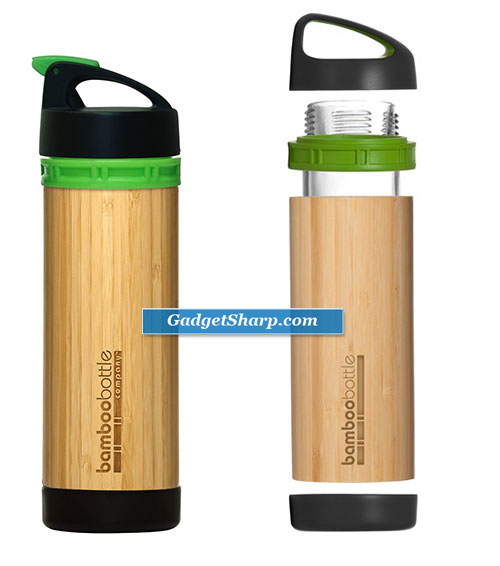 4. Eau Good Bottle [amazon]

Bpa free tritan bottle for durability and elegant 'glass-like' appearance Other materials: cork, stainless steel, silicon & nylon Includes 1 binchotan active charcoal filter (6 month lifespan) It reduces chlorine, mineralises the water and balances the pH The binchotan active charcoal can be used for up to 6 months and amazingly recycles for many secondary uses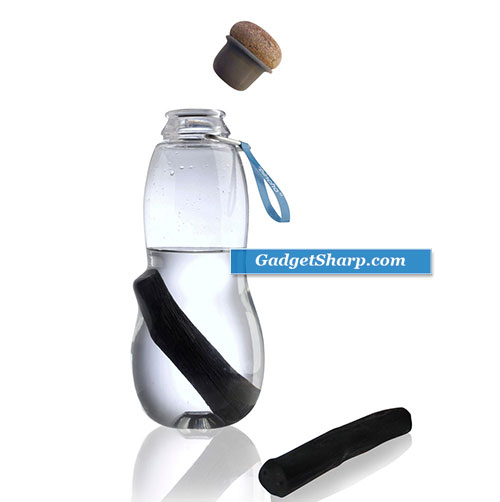 5. SQUARE WATER BOTTLE [amazon]

Unlike standard round bottles that are nearly impossible to clean completely, especially after being filled with juices and gritty smoothies, this bottle's patent-pending Double Lid System? unscrews at both ends so the bottle can be cleaned thoroughly between uses. Mold, mildew, and off-putting orders don't stand a chance!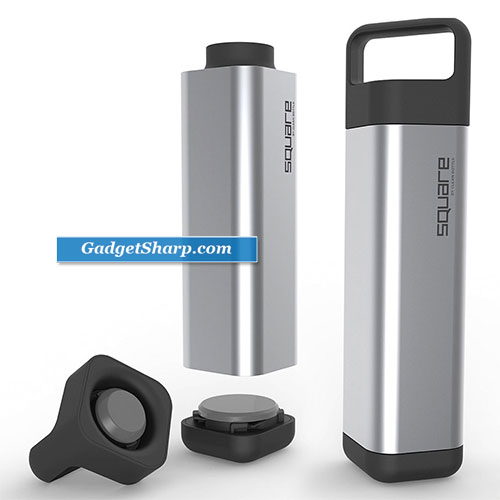 6. Collapsible Water Bottle [amazon]

The Vapur Element is the only water bottle that rolls, folds or lies flat when it's empty. When you fill it up it stands by itself. The Vapur Element has an integrated carabiner to carry easily on your purse or backpack. Plus it's freezable and dishwasher safe. The Vapur Element's new SuperCap has a wider mouth, wide enough to put ice cubes inside, and is easier to open than a regular sports bottle: just pop the cap up. Plus the entire bottle is made in the USA with a durable polymer that's BPA-free.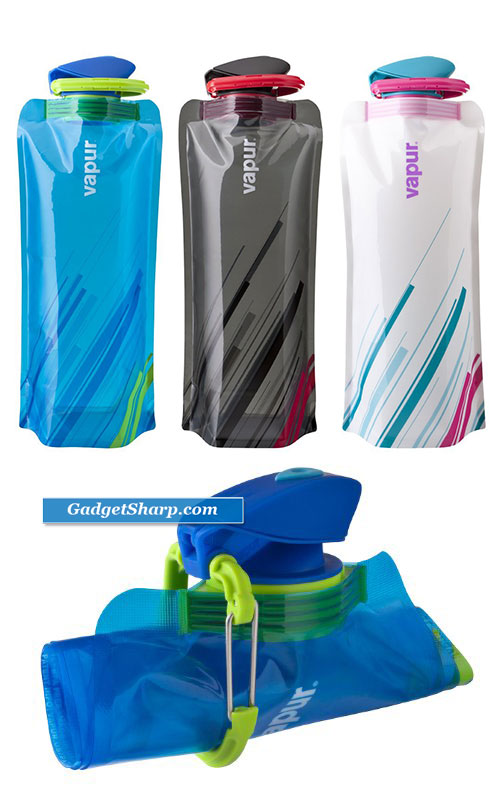 7. Filtered Water Bottles [amazon]

bobble is a reusable filtered water bottle that filters as you drink. bobble comes in two different sizes (18.5oz/34oz) and in a range of different filter colors to pick from. Its carbon-based filter eliminates chlorine and other organic contaminants from the water as you sip.