Before I prepare the post, I thought there was no way to display your toothpick in an elegant way…While, I have admitted I was wrong about that. In this post, we will present you with 9 creative and funny toothpick holders that will not only draw in a few "wows" but will help you keep your toothpick in an organized and styled way.
1. Fred Ouch Toothpick Holder [amazon]
Make your next party painfully amusing by inviting OUCH!, the voodoo-it-yourself toothpick holder. Perfect for finger food, emergency hexes, and jump-starting the good times. With Ouch, olives will never be boring again!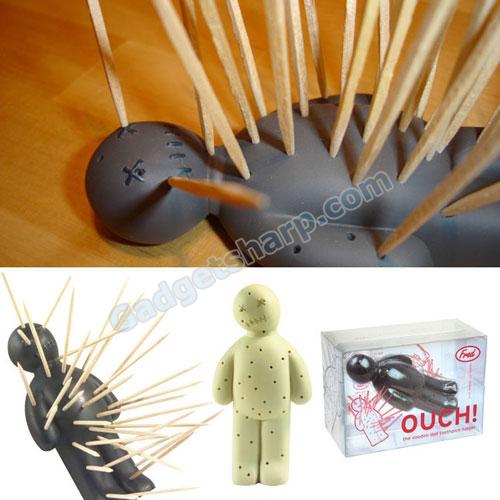 2. FRED Propaganda's "Pick-a-tooth" Toothpick Holder [amazon]
The oversized tooth is a great gift- or a fun useful function to have around the house! Form is function in this toothpick holder. The oversized tooth is should be rooted to the dining table keeping. toothpicks in one place, while reminding diners to take a moment and take care of their appearance. A molar with a mission - to gently remind you of your dental chores. It just makes you smile doesn't it? Molded from transclucent silicone rubber.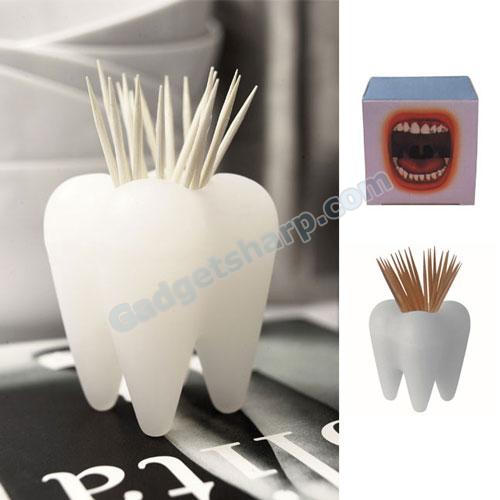 3. Bone To Pick Toothpick Holder [amazon]
Cheese cubes, fruit chunks and meatballs beware! These toothpicks are coming to get you. This white fish sculpture made of resin holds a rainbow of reusable corn toothpicks that can be used to add a little life to party after party.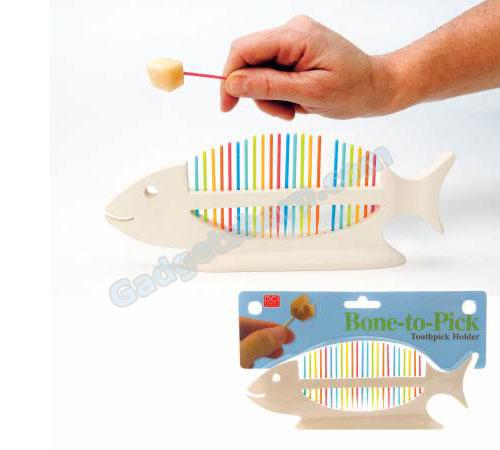 4. Magic Bunny Toothpick Holder [amazon]
The toothpick is an essential accessory, but using it can be a bit embarrassing. Giovannoni has defused all embarrassment with this toothpick holder making it a fun and entertaining way to uncover the toothpicks hidden inside along with the bunny in the magician's hat!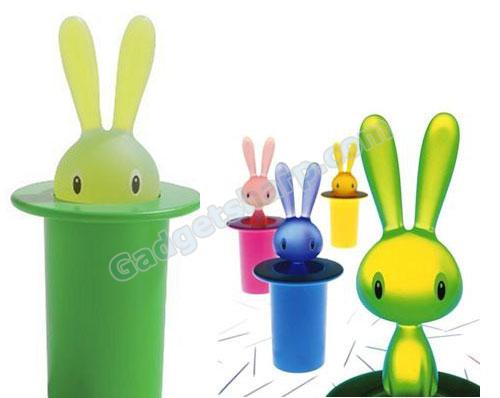 5. Menu Man Toothpick Holder [amazon]
Designed by torben rasmussen, the toothpick man from menu is a fun and hygienic way to keep toothpicks. never tiring, this 'little weight lifter' inside of menu's toothpick dispenser holds up a clean toothpick in his outstretched arms every time you lift and drop the black cover. 'toothpick man' is heavy enough that it will not fall over, or lift off the table.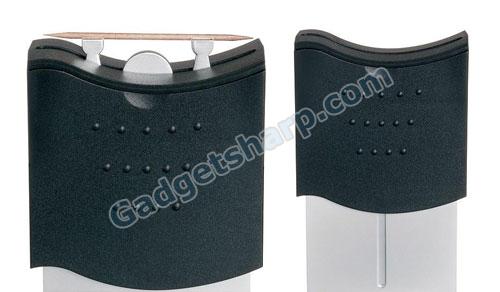 6. Chin Banana Toothpick holder [amazon]
The Chin Banana Toothpick Holder is made from hand decorated thermoplastic resin and ships with 52 colorful plastic toothpicks. Pull the hat up to reveal the toothpicks hidden inside the monkey.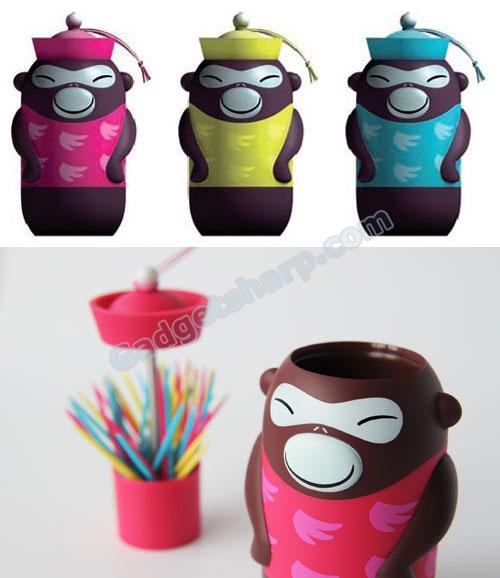 7. Koziol Design PicNix Party Animal Toothpick Holder [amazon]
Bring splashes of color in your kitchen with these great items from Germany. Koziol brings design in the home in a fun and whimsical way.Fingerfood now has a friend! When anything is served Pic Nix style, who can resist?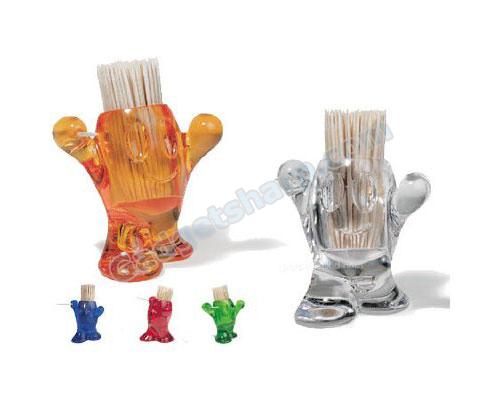 8. Suck UK Pick-ur-pine Porcupine Toothpick Holder [amazon]
Don't panic! It's not a real porcupine! We definitely do not endorse plucking porcupines to pick broccoli out of your teeth, but If you've ever had that urge Suck UK have thankfully jumped in with a silicon effigy of your favourite tooth cleaning spiny mammals. Made from food grade rubber and each one holds up to 29 toothpicks, so you'll never have to wrestle a porcupine again!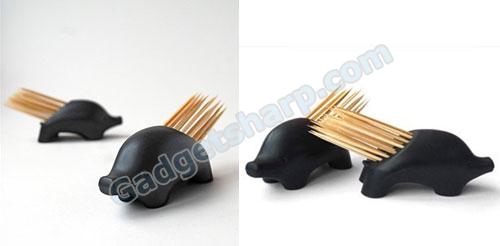 9. Budweiser Toothpick Dispenser [amazon]
Great looking 4" tall dispenser comes with toothpicks. Turn the knob to dispense toothpicks. The perfect accent pieces for your cabin, lake house, bar, or just about anywhere. Right out of the 50?s diner era, they feature great Budweiser art from days gone by.