Crazy about Asian food but struggle with chopsticks? Then you should check out this post where we rounded up 10 Creative and Functional Chopstick Designs for you. Some of them are multifunctional, like chopstick + spoon, chopstick + fork and chopstick + source dispensing; which some of them offer an easy way for those who aren't good at chopsticks so they can enjoy Asian food without any trouble with tools…Excited? Let's move on!
1. Flostick by Hak-Byoung Kim [link]
The 'Flostick' is a disposable chopstick that peels off layer after layer. 3leaves were placed on a discarded branch in order to endow the functions of a chopstick. When a leaf falls off and hits the ground, it will have accomplished its final role as a splint to aid one life. This whole process is not about trash,but a natural restoration procedure. Shouldn't the significance of anything instant be something that can be reprocessed to be helpful?
2. Holdstix - Easy to Use Chopsticks [link]
These reusable, dishwasher safe chopsticks allow you to enjoy eating food as even you don't know how to use chopsticks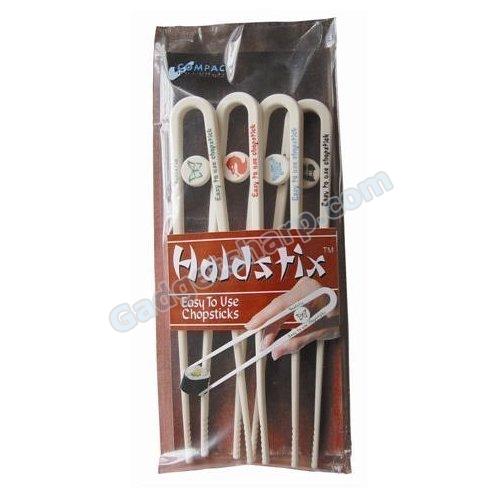 3. Chopstick Kids [link]
Very cool way for kids to learn to use chopsticks. Perfect for those of us who are chopstick-challenged! This little helpers stick onto the top of 2 chopsticks and make it easier for your fingers to get use to this strange way of eating food.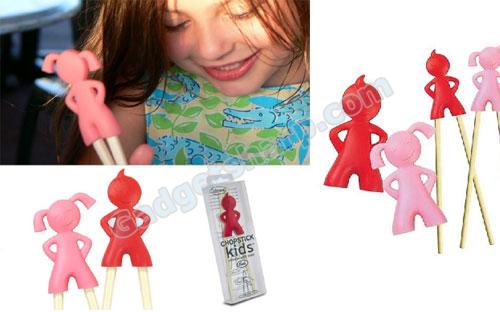 4. Chopork [link]
Pretty cool idea and very useful. It works really simple - two sticks turning from a fork to chopsticks.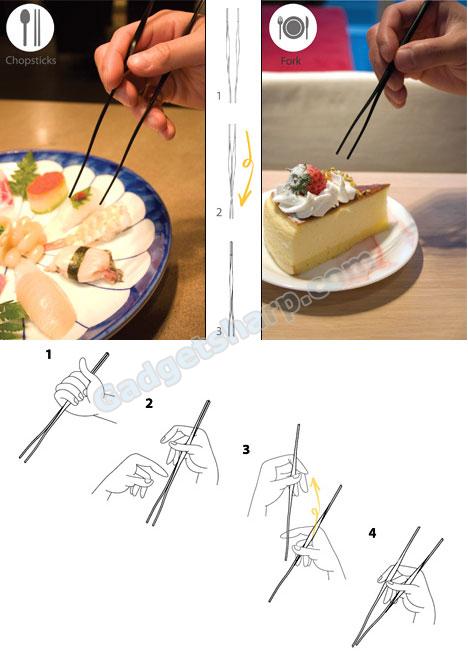 5. Chopoon or Spooncho? [link]
Nothing fancy about it, but simply a soup spoon with no handle, just two pig-nose-like holes (grunt!oink!) where you fit in wooden chopstick. The Chopsticks Plus One Project is more for the Asian market, where meals require different sets of cutlery to be used. It is a hybrid of chopsticks and spoon; however there is an ace up the sleeve with the Chopsticks Plus Two. It?s a chopsticks & toothpicks combo! But Pick your teeth in private.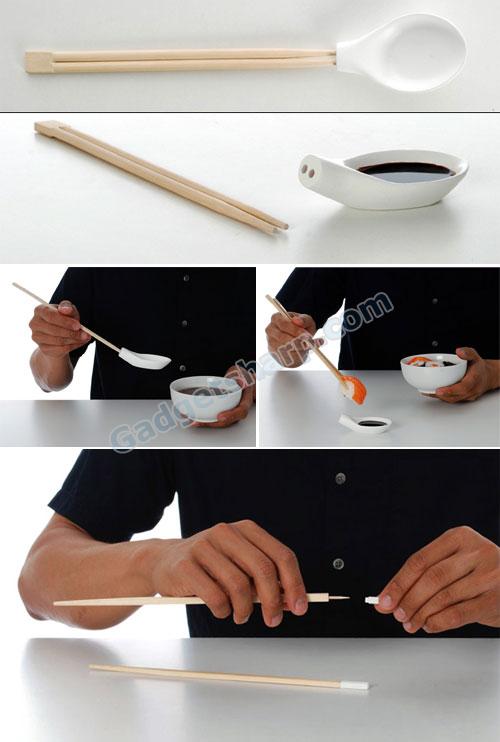 6. Kinbashi Gold Flake Chopsticks bring back bubble era memories [link]
We all have a few flakes in our lives, some less desirable than others, but GOLD flakes are always welcome, particularly when you're special enough to eat them.
Gold Flake Chopsticks are wooden chopsticks that are packaged with tiny gold flakes between the sticks. When you pull the sticks apart over your plate, sparkling gold flakes sprinkle down over your food, adding that last bit of luxurious garnish to your blue fin tuna sashimi.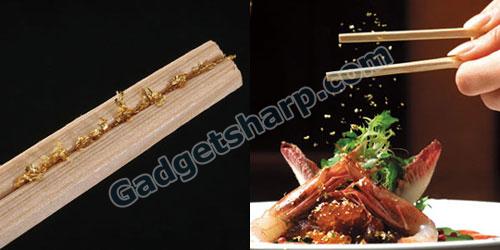 7. Sauce Dispensing Chopsticks [link]
When you've gotta eat, you've gotta eat. And if you can't bear to take an extra 2.5 seconds to dip your sushi in soy sauce before scarfing it, Rakuten's sauce-dispensing chopsticks may be just the thing for you.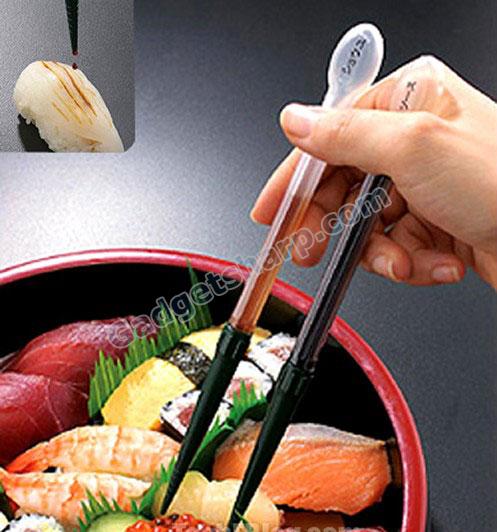 8. Stickpecker by MicroWorks [link]
Stickpecker is a solution for that. The Magnet resembles the feeling of pulling apart wooden chopsticks. Also the wood pecker and wood design reminds you of a peaceful forest that you are protecting at that very moment.
You can say good bye to the wooden ones.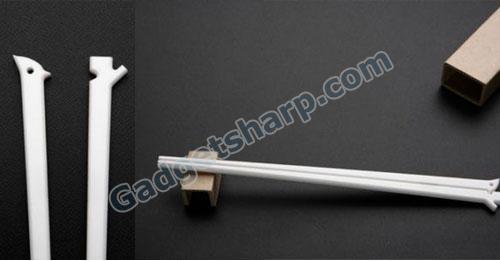 9. Clothespin Chopsticks [link]
Chinese Cheaters! These EZ Chopsticks set includes four spring loaded, wooden clothespin chopsticks. Simply grip and squeeze to eat your Chinese with ease. They work just like a classic wooden clothespin! These reusable nine inch spring-loaded cheater chopsticks will keep your lo mein off your lap! Set of four wooden clothespin style chopsticks Reusable-great for travel !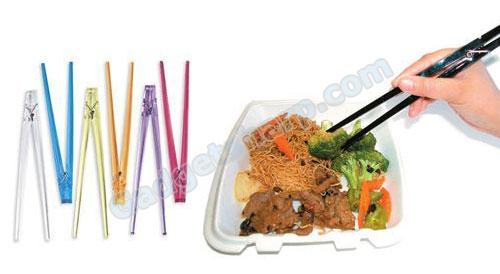 10. froggetmee [link]
just crazy for noodles? not too worry, froggetmee is the perfect two-in-one utensil for you. a combination of a soup spoon and chopsticks, froggetmee frees you to enjoy with one hand while you go on doing other things with the other. now who says you can?t have the best of both hands?