If you're always losing your mobile phone then this post is the perfect answer to your problem. The 9 Cool and Handy Desktop Mobile Phone Stands featured in this post ensure that your phone always rises above the sea of papers on your desk - for instant calling. Most of them are universal stand which means any handset fits in. Funky and original designs make them perfect for those who like to stand out. Hope you like this post.
1. Breffo Spiderpodium Stand for iPhone, iPod, Cellphone [amazon]
iPhone, iPod, Cellphone, & Much More
Car & Travel -- Use as a vent holder or hang on the back of the seat in front of you
Home & Office -- Hands free viewing on any desk or counter top
Leisure & Outdoors -- Wrap around bike handlebars, backpack, or baby stroller
8 Legs are better than 3! Use as a steady tripod (or octopod)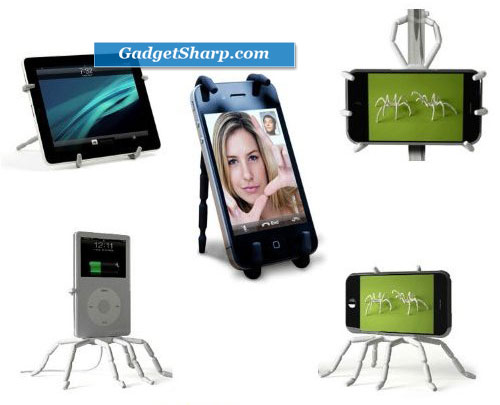 2. Perfect Solutions Jeweled Shoe Cell Phone Holder [amazon]
The perfect place for the fashion-plate to park her cell phone
Fits most standard handsets
Comes with built-in channel for recharging cable
Features dozens of flashy, fully-faceted crystals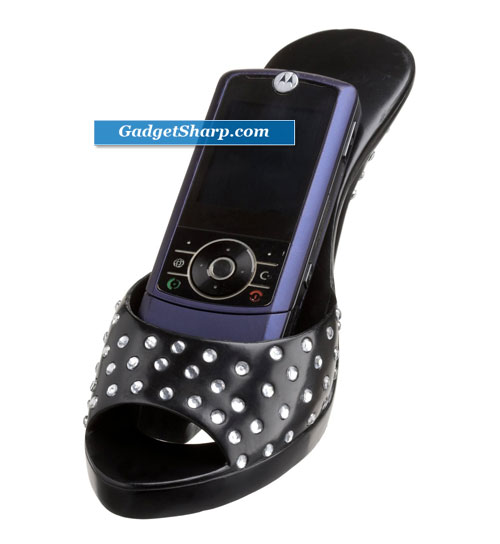 3. Black Beary Mobile Cell Phone Holder [amazon]
Protect your cell phone in this adorable holder. Delightful figural design of two black bears. Neatly holds and displays your phone on your desk. Adds a whimsical touch to your workplace.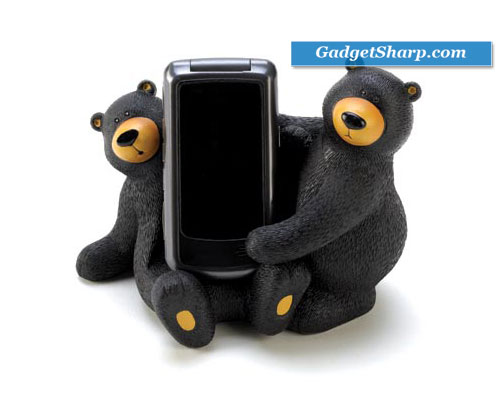 4. Aroma Home Cell Phone Cuddly Gadget Holder [amazon]
Protect your phones and other mobile devices with a soft, protected base and a whole lot of cuteness in the form of this lovable ladybug gadget holder. From touch-screen phones to iPods, it'll also inspire your kids to keep their latest electronic wonder safe, stable and scratch-free. Our new holders offer the stability and protection you want, along with endearing cuddliness that makes sure they're fun to use wherever you are.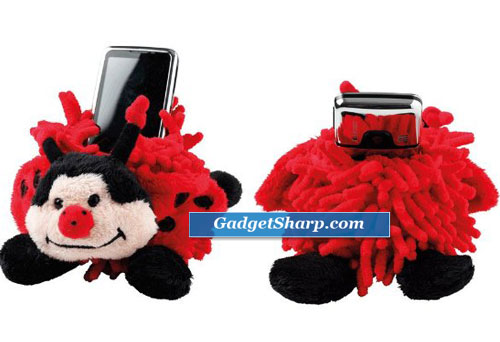 5. Tech Buddy Desk Phone Holder [amazon]
Will hold any cell phone or a mp3 player, remote, business cards, etc.
About 4 inches tall and 3 1/2 inches wide at the widest point
Wire frame with a poly resin material for the hands and feet.
Convenient place to keep your cell phone while charging overnight, or whenever.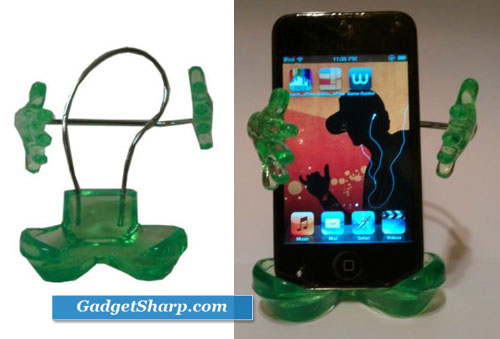 6. iZel Innovative Hands-free Stand for iPhone, iPod, Blackberry, Zune [amazon]
Supports a wide variety of the world's most popular e-devices. Adjusts for portrait or landscape screens. Positions your screen angle for the optimum ergonomic viewing. Excellent for the office or travel, unfolds easily and weighs only 1.3 oz.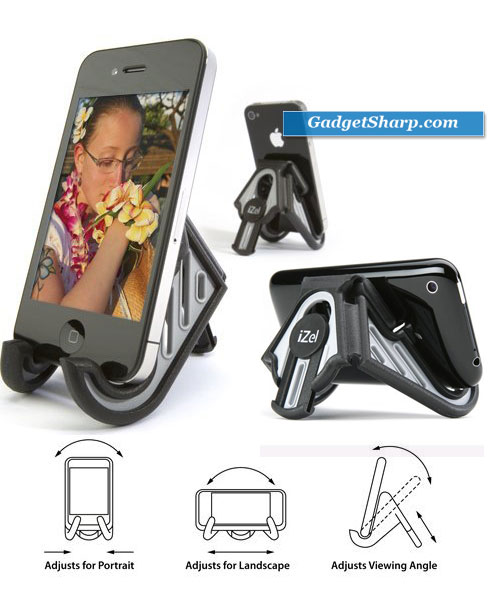 7. Elago M2 Mobile Stand for iPhone [amazon]
Angled support for easy video calling
Solid aluminum construction
Cable Management
Compatible with the iPhone 3G/3GS and most multimedia phones
Phone case removal unnecessary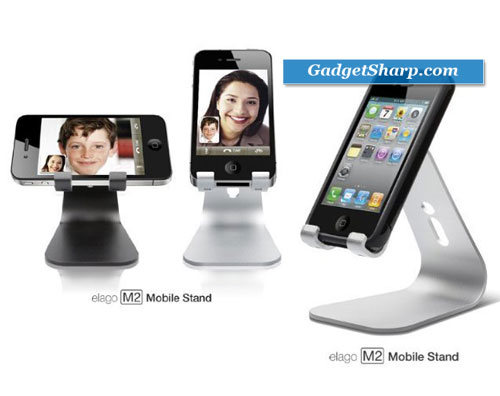 8. iCarpus Stand [amazon]
Position horizontally and vertically without adjustment or assembly.
Easily operate with 3 fingers.
Non-slip edges provide superior protection and surface grip.
Innovative design that fits in your pocket.
Functions as headphone caddy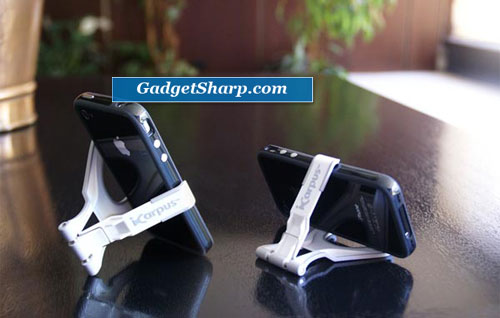 9. Boris Cell Mate Mobile Phone Mount Stand Music Player Holder [amazon]
Available in 3 colors at your choice - Red, Black (Charcoal) and White This sale is for the Red Color 11 x 6 x 13cm / 4.4 x 2.4 x 5.2" Suitable for cell phones and music players