How many of you still use soap at home? Probably most of them replace it with liquid hand soap to avoid messy soap build-up. If you still like to use soap and then you need some special soap holder/dish which can help to drain excess water away and keep soap dry. Here are 4 soap savers for you.
1. Kikkerland Magnetic Soap Holder with Suction Cup [amazon]
Eliminate your need for a soap dish and keep your countertops clean with the Magnetic Soap Holder. Easily suctions to mirror, tile, glass or other smooth surface. To use, insert the round disc into the soap and then attach to the magnet in the holder. Extends life of soap by allowing it to dry out and keeps countertops mess free. Round suction cup end measures 1-3/4 inches in diameter. Holder projects 2-1/2 inches from the wall.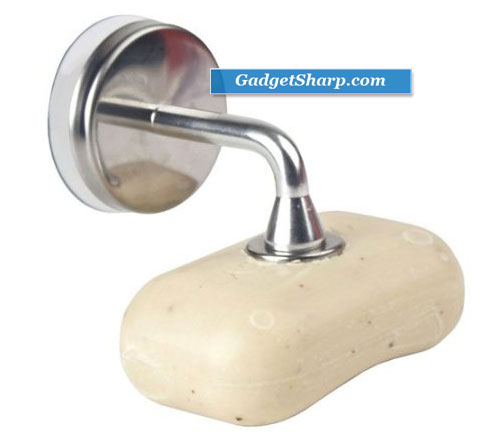 2. WaterFall Soap Saver [amazon]
This handy slanted soap dish drains excess water away from your soap and into your sink or shower, keeping soap dry and making it last longer. Built in plastic prongs hold soap in place.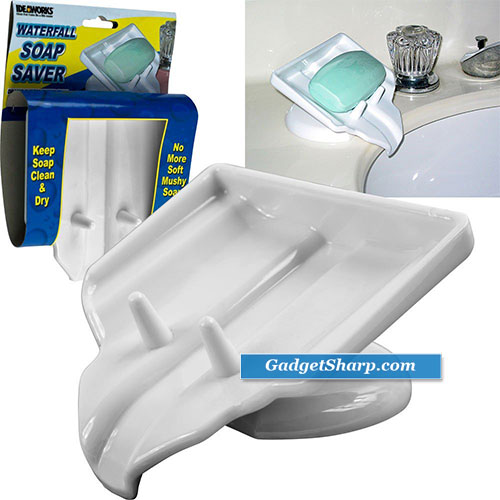 3. Zojila 'Sonoma' Large Stainless Steel Soap Holder and Dish [amazon]
Twin curves define the shape of this low profile soap dish, giving it the appearance of a solid slab of material floating on the surface. Inside the sunken space, a stainless steel shelf holds a bar of soap. The shelf is perforated and drains water to the space below it. The shelf can be easily removed for cleaning. The 'Sonoma' soap dish is large enough to hold big bars of soap of any shape or other bath items. Dimensions: Outside 5.75 x 4 x 1.5 inches (14.6 x 10.2 x 3.8 cm), Inside 4.75 x 3.5 inches (12.1 x 8.9 cm) Weight: 0.6 lbs (0.27 kg) Materials: Matt black polypropylene dish, brushed stainless steel shelf.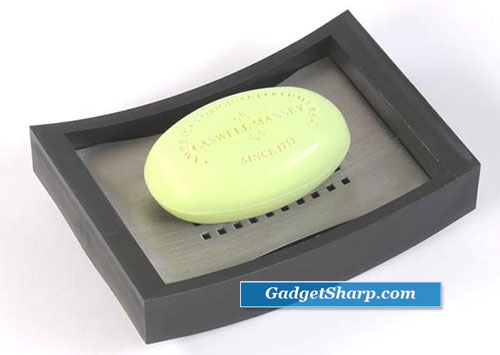 4. Taymor Countertop Magnetic Soap Holder [amazon]
The magnetic soap holder is crafted from crisp, clean stainless steel and a magnet. For use with a guest-sized bar soap, a small stainless-steel disk is pressed into the soap and then attached to the magnet in the holder. The soap holder extends the soap over the sink, where it can dry out and remain mess-free while leaving countertops spotless. A weighted base keeps the holder secure on the countertop.