Those of you who have kids might know that making bathing a fun process for your kid could make your life easier. It would be much easier if he or she will want to go there as you want after a hard work day. Toys are must have and safety is most important. Here are 7 Useful and Playful Kids Bathing Accessories we rounded up for you, which will help you turn kids bath time into a real fun time.
1. Munchkin Inflatable Safety Tub [amazon]
The White Hot safety disc turns white when water is too hot
Padded tub makes big tubs comfy for kids
Great for travel, deflates and folds easily
Textured bottom so baby won't slip
Ideal for babies between 6 to 24 months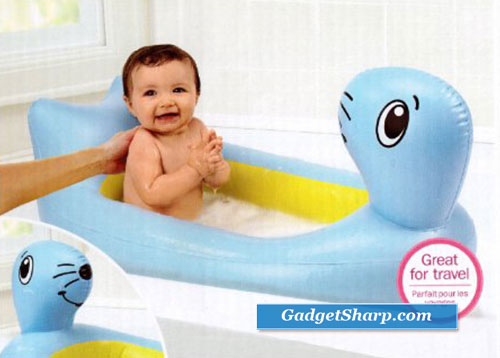 2. Boon Bug Pod Plus [amazon]
Makes bath time clean-up fun and easy
Stores and organizes bath accessories. Built-in shelf.
Reduces mold and mildew
BpA-free, Phthalate-free, and PVC-free
Mounting options included: adhesive strips and hardware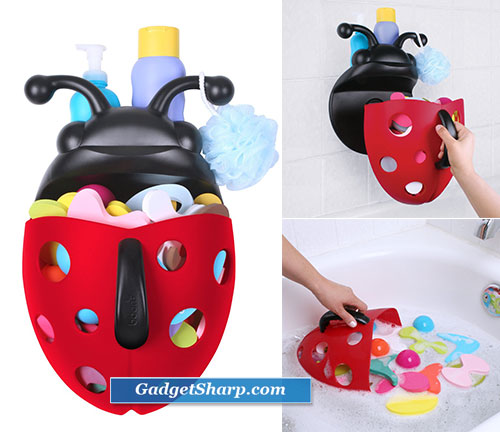 3. Lil Rinser Splashguard [amazon]
Its soft rim contours fit smoothly yet snuggly against a child's head and channels water and soap away from sensitive areas
Lil Rinser is a water-tight, form fitting solution for keeping soap, water and shampoo out of a young child's eyes, ears and mouth
A convenient and comfortable soft grip handle allows parents to hold the Lil Rinser in place
Lil Rinser is made of firm, yet flexible plastic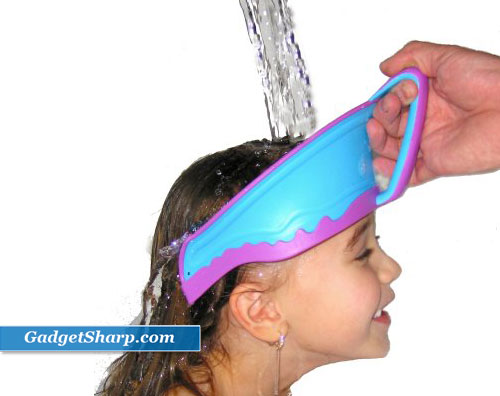 4. KidCo Bath Storage Basket [amazon]
Handy storage basket for bath toy organization
Allows toys to dry out propery
Reduces mildew build up on favorite toys
Kids can easily find and grab what they want
Composed of mesh and Neoprene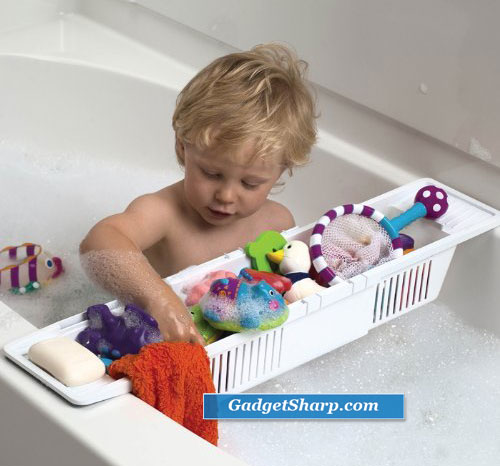 5. Kel Gar Tubbly Elephant Bubble Bath Dispenser [amazon]
Creates tons of bubbles while promoting bath tub safety in a soft protective cover for hard metal faucets in fun Tubbly the Elephant design!
Soft plastic faucet cover easily fits over standard metal faucets to protect your little one from accidental bumps and bruises.
Just pour your bubble bath into Tubbly the Elephant's trunk and watch tons of bubbles form.
Cannot be used with faucets with the shower diverters on spout and not for use with Delta Faucet Models 1548 and 2600.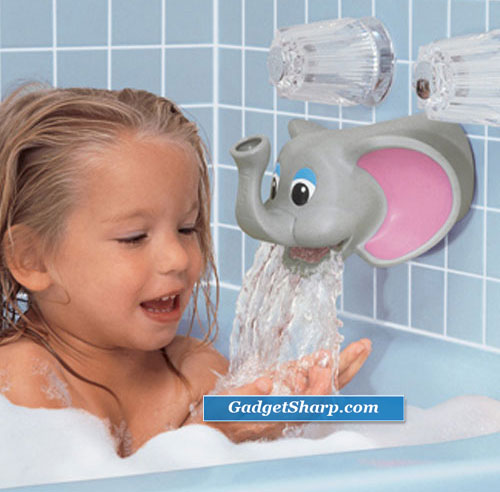 6. Boon Scrubble Interchangeable Bath Toy Squirt Set [amazon]
Bath toys encourage scrubbing in the tub
Interchangeable scrub bulbs unscrew for easy cleaning
Fun textured surfaces
Fill the bulb with water and squirt it out
BpA-free, Phthalate-free, and PVC-free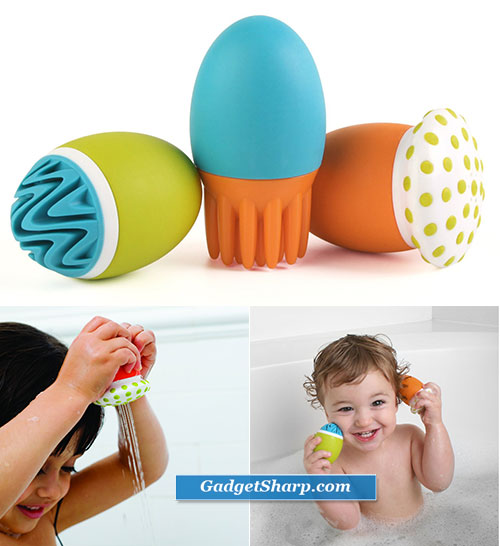 7. Jumping Beans Shark Bath Wrap [amazon]
This Jumping Beans shark bath wrap makes bath time fun! The supercool shark design will be a hit with your child. Tail fin on back of towel. Complete your bath coordinates collection with this kids' bath towel. In blue/multi. * Soft terry cloth construction ensures the utmost in comfort. * Details: o 27" x 52" o Cotton o Machine wash