The term spa is associated with water treatment which is also known as balneotherapy. For sure you can go to Spa towns or spa resorts where typically offer various health treatments. However, if you just want to enjoy spa without leaving your home, why not Give Your Bathroom the Spa Treatment! Take a look at below 11 Simple and Chic Spa Accessories and hope they can turn your bath into a relaxing spa bathroom.
1. Spa Sister Spa Basket [amazon]
This spa gift set includes everything she'll want and need to wash away her cares.
SUGAR THERAPY skin products to smooth her, a cooling eye gel mask to soothe her, and a back scrubber to 'ooh' her!
Embroidered bath pillow, silk eye mask, robe and wash mitt will give her a luxurious experience beyond any day spa! All packed in a lovely fabric-lined willow basket.
A luxury spa kit any woman will appreciate. This spa gift comes with the matching GiftProse card and prose (or write your own sentiment).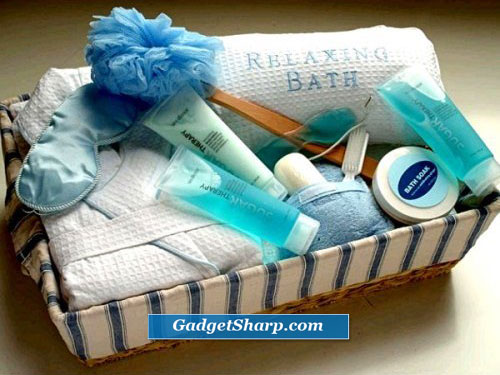 2. Luxury Comfort LARGE white vinyl & FOAM relaxing NECK spa BATH Pillow [amazon]
Chemical and odor resistant for easy maintenance
White vinyl cover
Foam filled
7 suction cups (2 on the top section and 5 on the bottom section)
Measures 10.5" H x 14.5" W x 2" D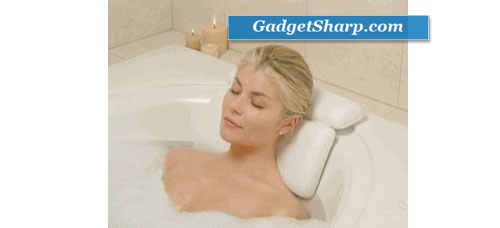 3. Conair Dual Jet Bath Spa [amazon]
The conair dual jet bath spa is your ticket to bubbly baths with spa quality. Just hang the bath spa over the side of your tub and let it do the rest. It creates bubbles and with the powerful jets can reach sore muscles. The powerful suction cups keep the bath spa in place and the easily-accessible on/off switch makes things quick and convenient for you.
4. Aquis Exfoliating Back Scrubber [amazon]
One 4x30-inch linen exfoliating back scrubber
Convenient handle on each end makes it easy to give your back the attention it deserves; machine washable
Reveal glowing skin from head to toe with the innovative, two-sided technology of Aquitex XF exfoliating material
One side offers a textured, loofah-like surface that deeply exfoliates; the other side features a soft, smooth microfiber surface for delicate skins
Customized back exfoliation in one simple shower accessory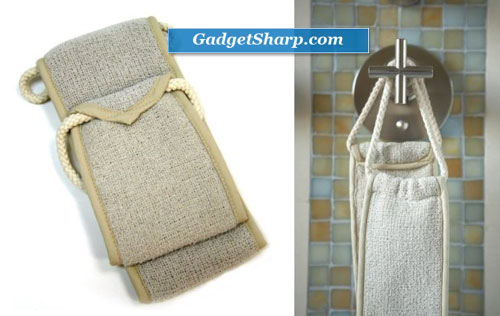 5. Sonoma Lavender Spa Blankie [amazon]
Wrap up in your aromatherapy Lavender Spa Blanket and relax at the end of a hard day Just pop in the microwave or dryer for an aromatic, moist heat that soothes your tired body and increases circulation while the lavender aromatherapy relaxes. Curl up in your cozy chair with a good book or a favorite movie and enjoy a peaceful evening Perfect for pampering yourself or would make a wonderful gift for that "special" person in your life Dimensions: 44 x 18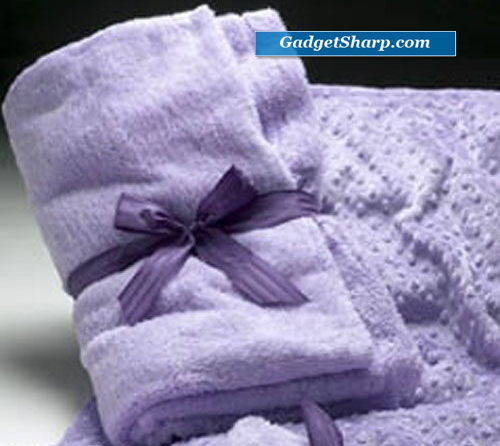 6. Large Large Spa Shower Bench Seat with Shelf [amazon]
solid teak, hardwood, indoor, outdoor, water resistant
stool, storage, decoration, bathroom, pool, spa
deck, patio, outdoor furniture, classic design, elegant
all hardward and instructions included
Product Dimensions: 24" x 14" x 18"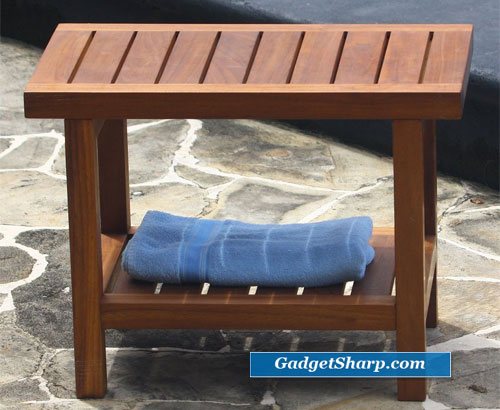 7. Thermal Spa Conditioning Heat Cap [amazon]
Thermal spa conditioning heat cap conditions and treats hair that has been dried out & damaged from over-bleaching, over-processing, hair dyeing, sun damaged or wind damaged. Helps control dry, itchy scalp. Designed for use with or without heat activated hair care products. Three heat settings.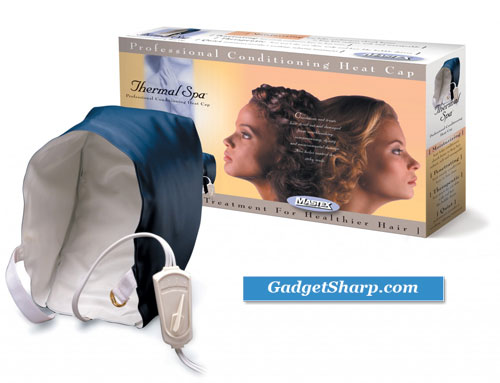 8. 3pcs/Set Bath & Spa Accessories [amazon]
3Pcs Set Beauty Accessories
100% Pure Boar Bristle Body Brush
Pure Porcelain Soap Dish
Bath & Beauty Spa Set
Super Saving Beauty Set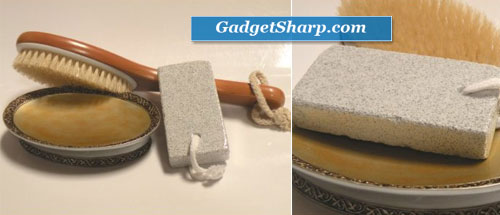 9. THERMAL SPA Heated Mitts [amazon]
Roomy enough for hands of any size
Warmer temperature reached on high setting
Longer cord between mitts allows for comfort during use
Consumes less energy then competing brands - only 40 watts vs. 90 watts
3 heat settings; Convenient washable liner included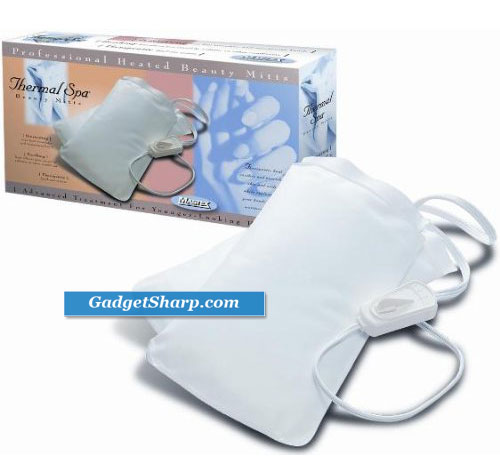 10. Aqua Cell Deluxe Weighted Spa Booster [amazon]
Perfect for those who are a little too short for the spa or for those who would like a little more cushion. This 5 inch thick cushion provides a perfect boost while also serving as a comfortable cushion (even works in bathtubs). Made of supper soft PVC and polyester this cushion is built to last. Unique construction makes our cushion mildew resistant and quick drying. Weighted design ensures that the cushion stays where you want it and won?t float. Give a little boost or some added comfort with our deluxe spa seat cushion. Weighs 9 lbs.
11. Sonoma Lavender Spa Bootie [amazon]
Organic Cotton Spa Booties, Just pop in the microwave for an aromatic, moist heat that soothes sore, cold feet and hands while increasing circulation. The removable insert is filled with flaxseed and premium lavender; covers are cold-water washable.