A coaster or beverage coaster is designed to protect the surface of a table or any other surface where the user might place their beverage. Coaster can be made of different materials, the ones you usually see in public houses are usually made of paper. But there are some really cool coasters which you can use to add some color to a room or table. Well here is your sober chance to take a look at some clever and cool coasters design.
1. Kikkerland Bear Coasters [amazon]
Wine stains and coffee rings on furniture can be a bear. Fret no longer. This set of four silicone bear coasters designed by Billy Law protect your surfaces in a smart and functional way. Two each of brown and white bears.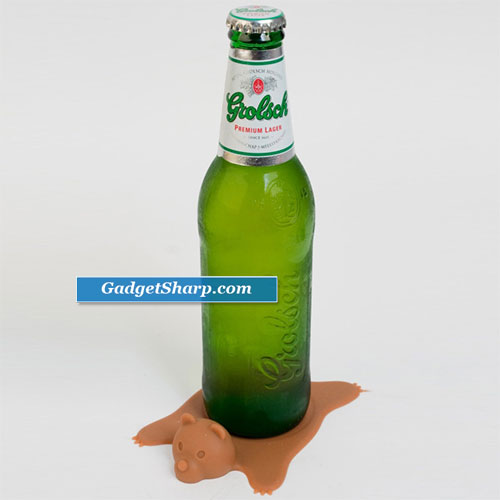 2. Clumsy Coasters [link]
When they aren't looking, set down your vodka tonic on a Clumsy Coaster, which looks exactly like a clear liquid fake spill and wait for the fun. Soon you will be the center of attention as the coaster people reveal themselves, erupt into a screaming mess of tears and anger, pointing and accusing, only to realize that their precious table was protected all along and they are exposed for the uptight weirdos they truly are.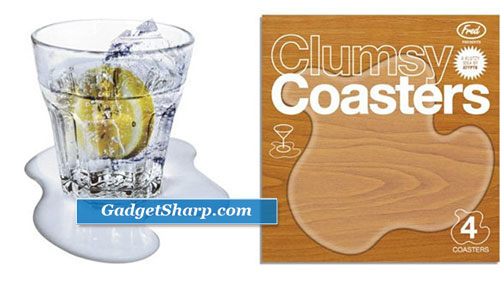 3. Keyboard coaster by MollaSpace [amazon]
It's ok to spill on this keyboard!
Would you dare to spill your drink on these coasters? Sure, why not! But, best if it never happened on the real thing.
A set of 4 coasters (include 2 black and 2 white coasters).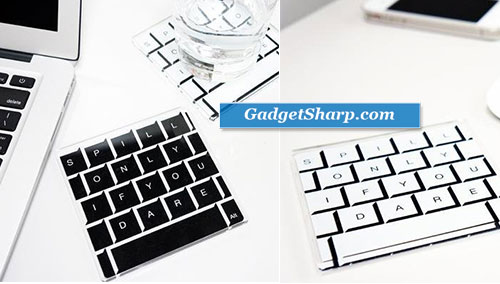 4. Bottle Concrete Water Absorbent Coaster [amazon]
Designer : Kalki'd. Material : Non-toxic recycled ash mixed with cement.
Eco friendly water absorbent coasters made of concrete and non-toxic recycled material.
Accented with a beach theme, each one has its unique and nostalgic touch to the design.
In addition to its unique feature, the coasters are in 3D design, each telling a story of its own.
Each of the water absorbent coasters is handmade using safe, non-toxic recycled ash mixed with cement to create the unique characteristic of water absoring capability.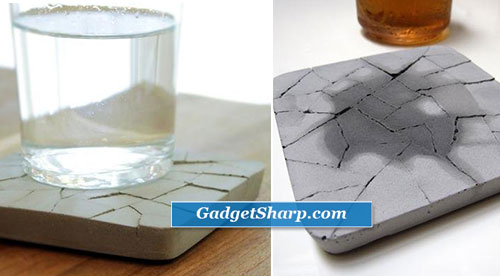 5. Zesch Interlocking Coasters/Trivet [link]
Zesch coasters interlock in a hexagonal grid, using a proprietary interlocking shape. They can be used individually, or joined together to serve as trivets for larger objects - or to create intriguing works of art…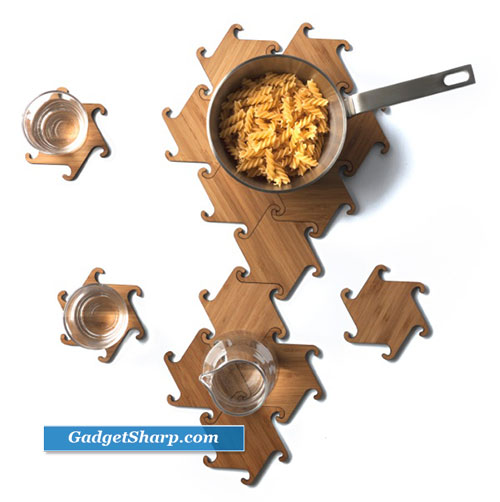 6. Design Ideas Branch Coasters [amazon]
This Branch collection by slicing cross sections of tree branches that would otherwise be burned, then sizing the individual slices to form a kind of natural parquet pattern. No two pieces are the same Branch tabletop pieces have a feLight backing and should be cleaned with a damp cloth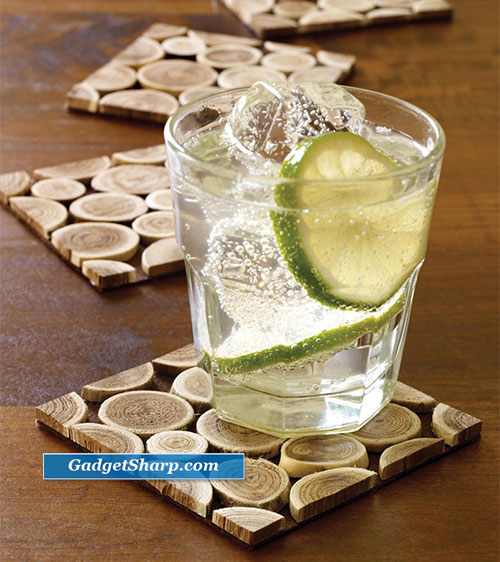 7. Toast It Coasters [amazon]
High quality natural cork indeed looks like toast
Great hostess gift, sure to spark conversation
Protects your table surface from moisture or heat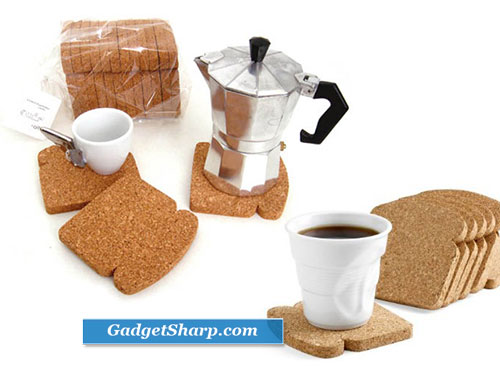 8. Suck UK Splat Stan Coaster [amazon]
Stan got splatted protecting your table from stains from your coffee cup. Made in silicone Rubber. Check out Stan's pals Dead Fred, Hanging Harry, Book Mark and Stress Paul for more accessories who have died trying to make your life easier.
Stan got splatted protecting your table from stains
Drink coaster
Made of silicone rubber
Measures 5 by 5 by 0.9-inch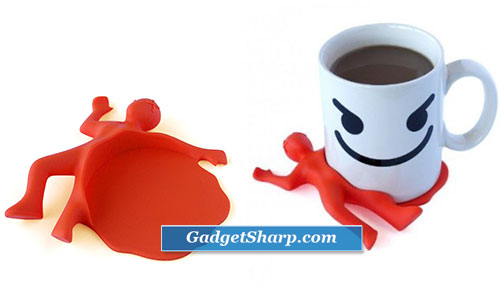 9. Button x Needle Coaster/Cup Lid [link]
Button Pad is a coaster/cover for mugs and glasses. Needle Stick for stirring and mixing use, come with two sizes for different glasses.
Brighten up your table, simple, and also playful. For couples or for friends and for friends of friends!
Made of plastic and rubber material, heat resistant, flexible, washable and environmental health approved product.